3 Caribbean Wedding Destinations You Don't Hear About
If you're considering holding a destination wedding in the Caribbean, you're going to be inundated with popular options. The Caribbean, frankly, is larger than we usually give it credit for when we think about just how many islands, famous beaches, wonderful towns, and luxurious resorts there are. It can all be a little bit dizzying when you're trying to pick a place to have your wedding – an event you'll remember for the rest of your life!
Pointing out new destinations isn't meant to make the experience even more complicated. Rather, it's to diversify the selection a little bit so that you do take all your options into account – even if it means a little bit more work. With that in mind, here are a few Caribbean wedding destinations that you don't often hear as much about.
Ocho Rios, Jamaica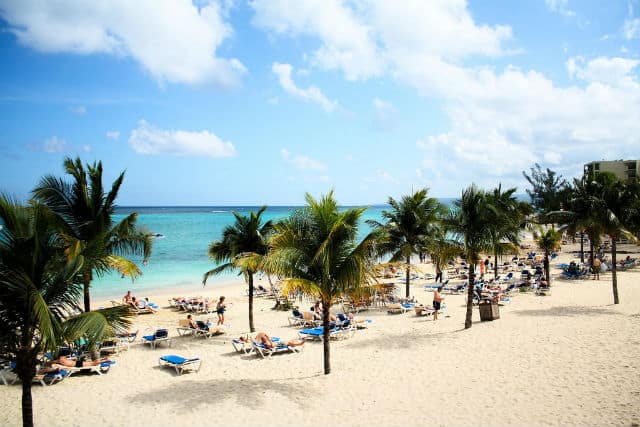 Where Jamaica is concerned, a lot of the gaudier resorts tend to rise to the surface (which isn't to say some of them aren't wonderful). For instance, we've written about the Sandals resorts before, and Jamaica is one of the destinations most closely tied to the company. However, when you dig a little bit deeper, Jamaica is home to some more subtle and unique wedding destinations as well – one of which is a pretty hotel in the town of Ocho Rios.
The Jamaica Inn, which includes its own private beach that can be set aside for a wedding of 100 or fewer people, was actually featured near the top of an article on the 15 best wedding hotels in the Caribbean. People at the hotel are available to help with every aspect of coordination, and the venue is spectacular. Open, luxurious rooms, the aforementioned private beach, turquoise waters and wonderful weather combine to form quite a paradise that feels more like your own private island than many Caribbean alternatives.
Punta Cana, Dominican Republic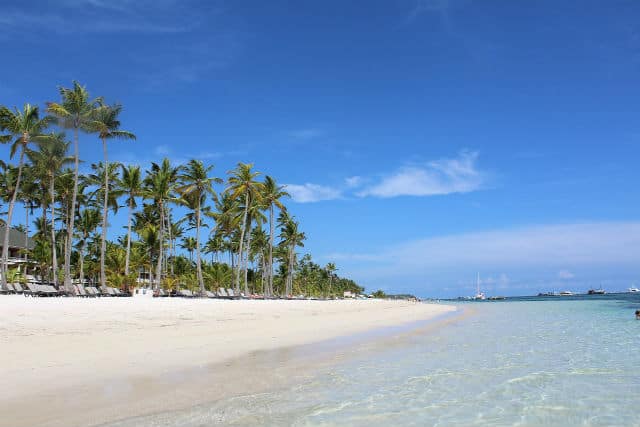 This is perhaps the best-known destination we're pointing out, given that Punta Cana has a reputation for some of the Dominican Republic's best beaches (and the Dominican Republic itself is becoming a trendier island getaway of late). From golf courses to snorkel spots, there's just a little bit of everything on this portion of the island, making it a good spot to vacation for any reason and at any time of year.
As it happens, this area is also home to a Hard Rock Hotel & Casino that's said to be one of a few casino resorts ideal for destination weddings. In addition to offering plenty of entertainment for your guests to enjoy, and a location right on a stunning beach, this place has floating wedding gazebos for those couples who might want to try something a little bit unique during the actual ceremony. It's a little bit on the gaudier side, getting back to the point made regarding certain resorts in Jamaica – but in this case, natural beauty and entertainment win out.
Willemstad, Curacao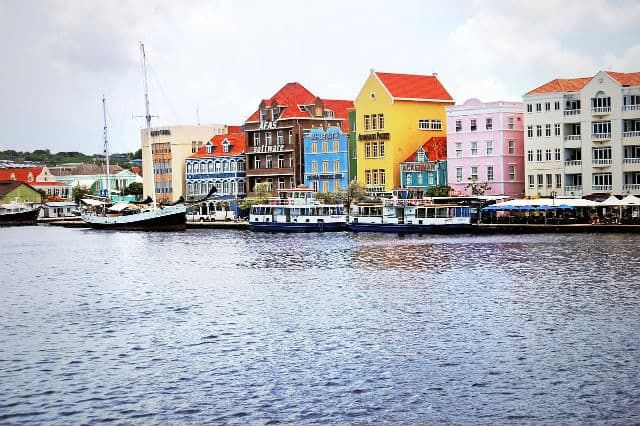 The Caribbean's most noteworthy cities are generally a few hundred years old at least, and still show signs of the colonial era in which they were founded. We hear a great deal about some of them, such as Santo Domingo, Havana, and San Juan. But make no mistake, Willemstad – a lively Dutch/Caribbean hybrid, as one publication put it – belongs on the list of the nicest colonial towns in the region.
If you're interested in pure charm, it's a flawless setting for a destination wedding. Needless to say when we're talking about Curacao, there are beautiful beaches and comfortable hotels quite close to old town Willemstad. But if you can find a place to hold the actual wedding with parts of the town in the background and surroundings, you'll have pieced together a wedding that will certainly be the envy of your guests.
Free Wedding
Giveaways + Sweepstakes
Enter sweepstakes & giveaways and enter to win a free honeymoon when you join. New winners are announced every week!