Surrounded by their closest friends and family with mini champagne bottles in hand, Bethany and Adam's destination rooftop wedding at The Ultimate Skybox, in Downtown San Diego was without-a-doubt breathtaking. At dusk, they tied-the-knot overlooking Petco Park, a 180-degree view of downtown San Diego and a killer ocean view. Prior in the day, continuing the urban theme, Bethany and Adam both got ready at Hotel Indigo (also overlooking Petco Park!). An intimate rooftop first-look was arranged so they could have peaceful and unforgettable moment before the busyness of their day began.
Bethany and Adam live in Fresno, California, but they also own a condo across the street from their wedding venue, The Ultimate Skybox, so an "urban vibe" is what they really wanted to be surrounded by. Bethany's Lazaro dress (who he personally autographed his sketch of Bethany's dress the day she met him at a trunk show), sapphire ring, her gold and sparkly shoes, the mashed potato bar, mini champagne drinks, lots of dancing, celebrating, and all the modern love that came with it, made their wedding day complete with "urban love". Thanks for the amazing photos, Petula Pea Photography!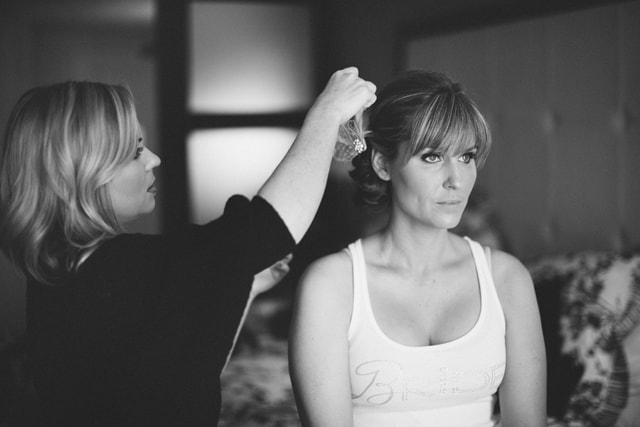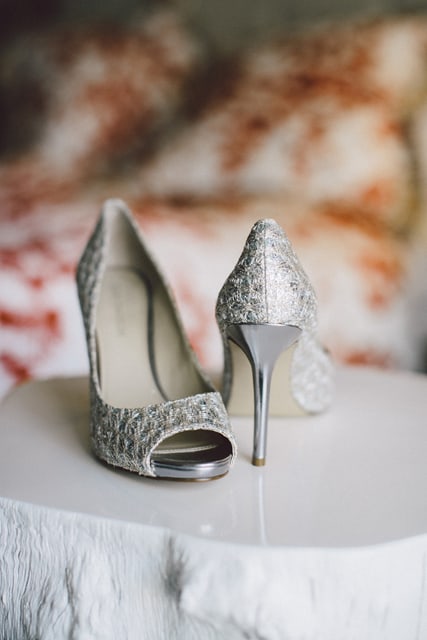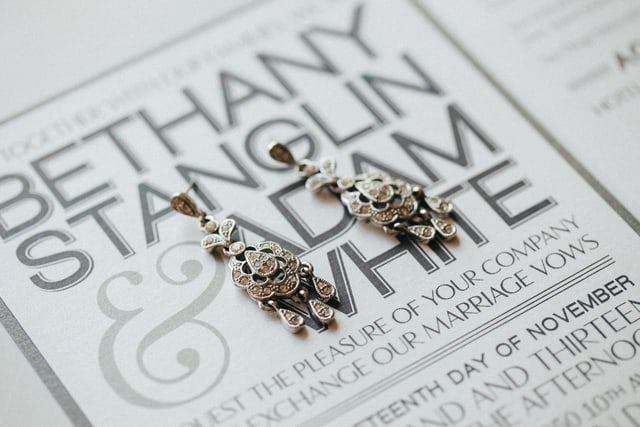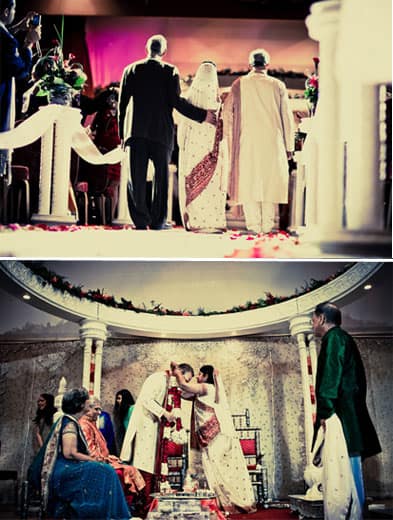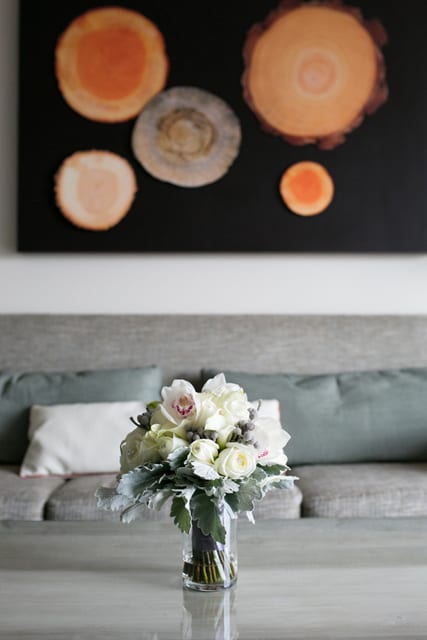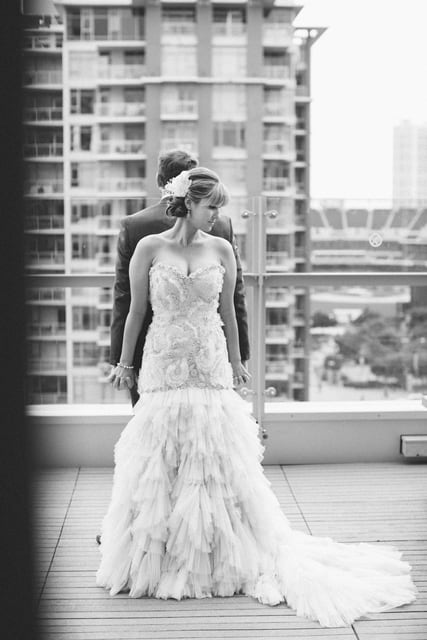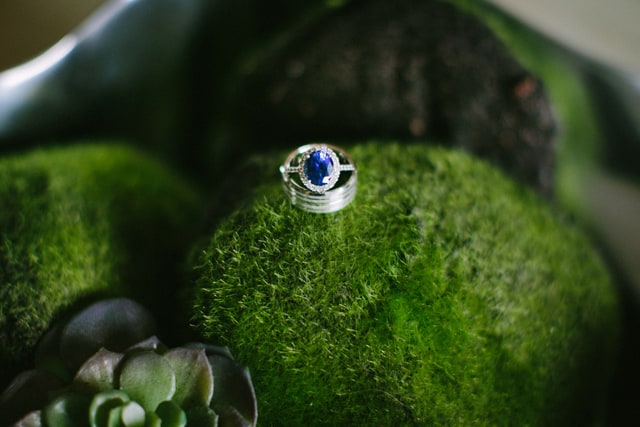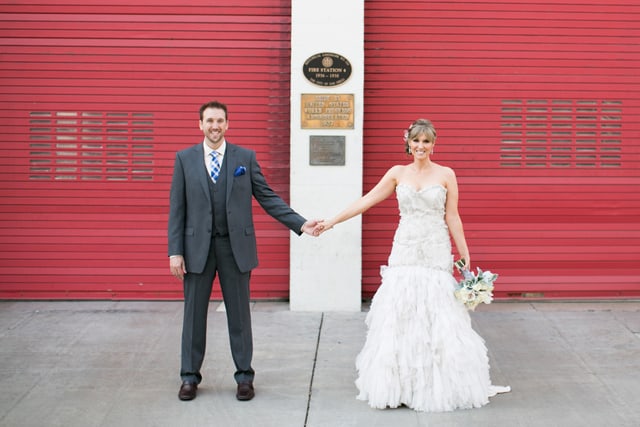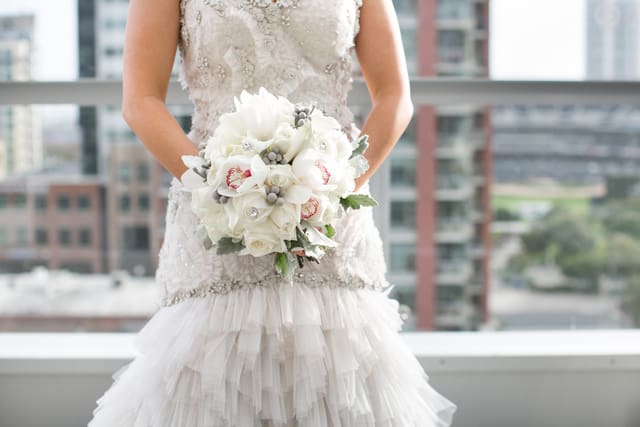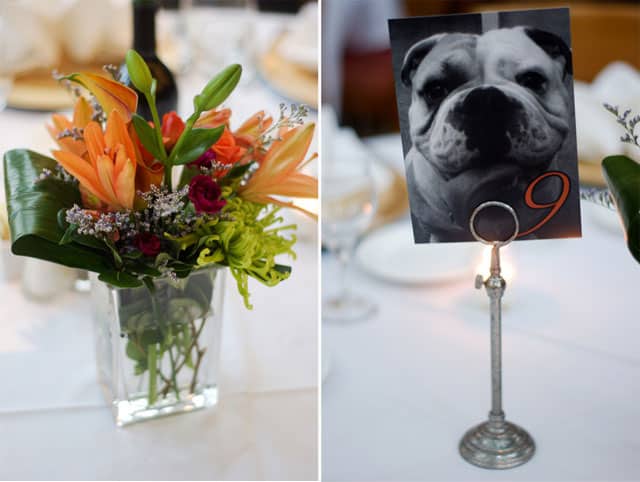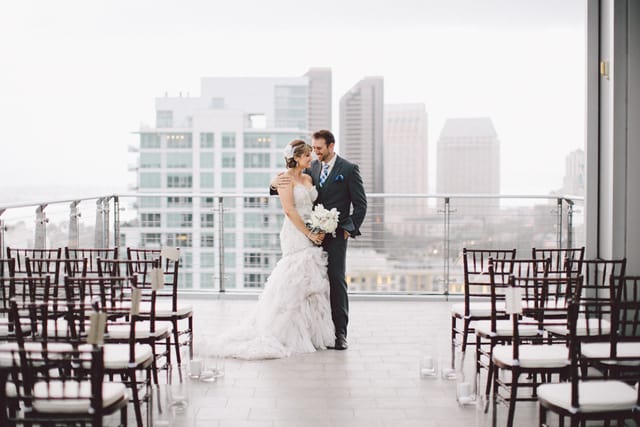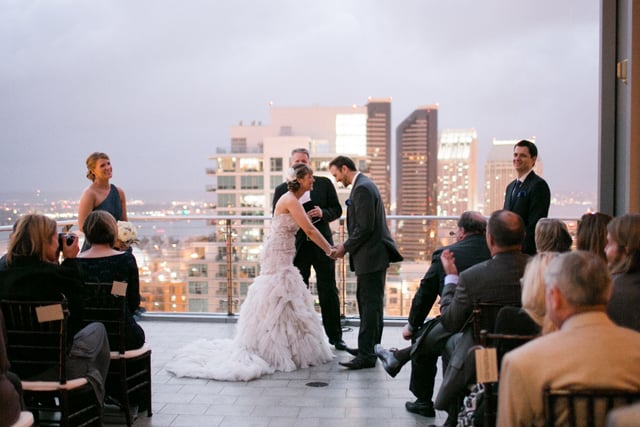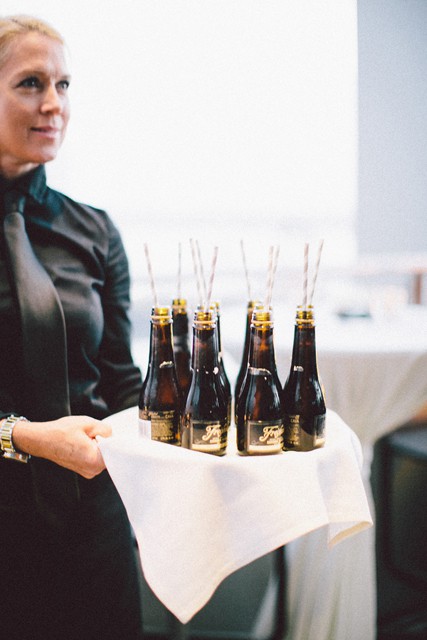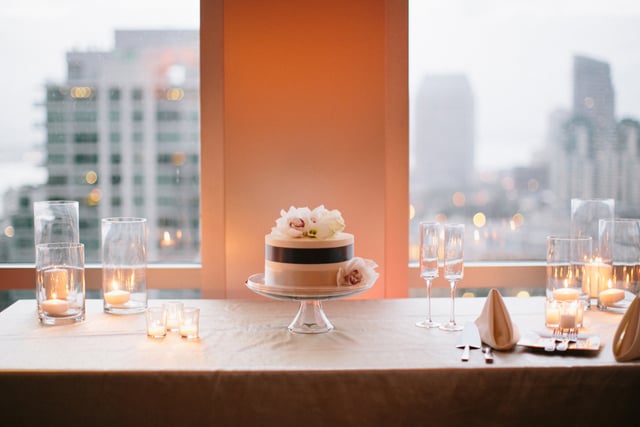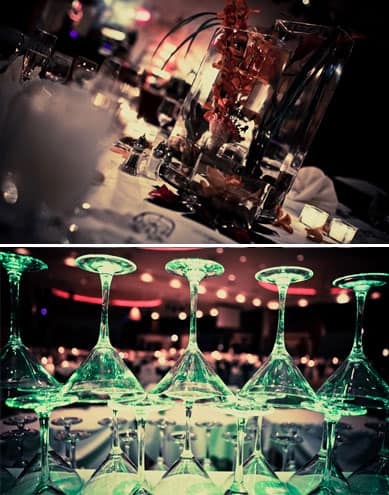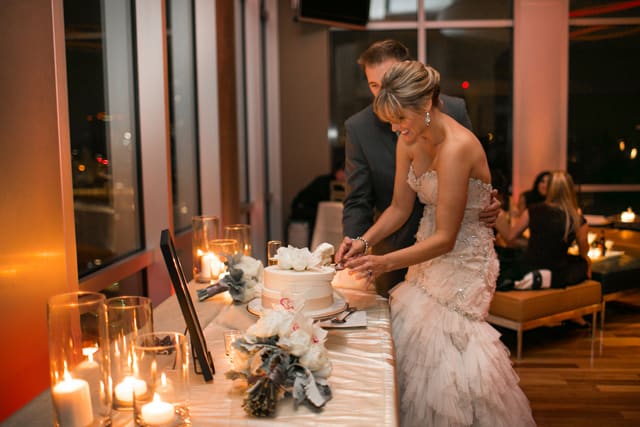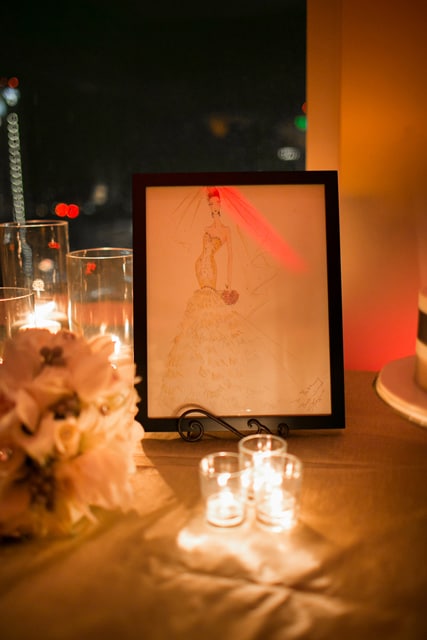 Photographer: Petula Pea Photography
Wedding Coordinators: Creative Affairs
Wedding Venue:  The Ultimate Skybox
Caterer + Rentals:  The Abbey
Hair + Make-up:  Three Ways Beautiful
Hotel Accommodations:  Hotel Indigo
Cake:   Sweet Cheeks
Wedding DJ : DJ Rooster
Floral Artist: Urban Garden & Floral
Rental company: Event Party Rental
Brides Dress: Lazaro
Free Wedding
Giveaways + Sweepstakes
Enter sweepstakes & giveaways and enter to win a free honeymoon when you join. New winners are announced every week!