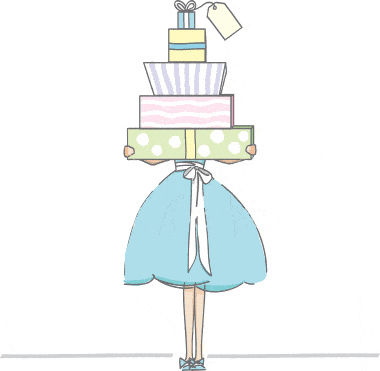 Add items from any store in the world
CLICK HERE TO SIGN UP FREE!
Are you finding registering for your wedding to be a daunting task? Take a look at MyRegistry.com. You can create one universal registry with stores such at Macy's, Target, Crate & Barrel, Williams Sonoma, Kohls, and many more! You can register at various stores and even add items to your registry simply by using your phone! You can even create a honeymoon fund registry. It's so easy and user friendly, not to mention a time saver!
MyRegistry.com Universal Wishlist with Barcode Scanner App for the iPhone and Android Platform–
Our ground-breaking app provides an extension of MyRegistry.com's current services by giving users the added capability of adding any item onto one, universal gift registry while away from their computers. By offering the unprecedented ability for consumers to scan and add items directly to their registries with your phone, MyRegistry.com has given members the option of participating in the traditional in-store registry experience while enjoying the freedom of selecting any item with a product barcode. Our iPhoneTM App is available at http://itunes.com/app/myregistrycomuniversalwishlistwithbarcodescanner and the Android app is available at the AndroidTM Market. The MyRegistry.com Universal Wishlist with Barcode Scanner smartphone app is the first of its kind which employs barcode scanning technology to allow users to easily add any item imaginable to their gift registries or wishlists with a single zap of their phoneTM.
Bridal Showers and Wedding Registries-
Your big day is approaching and you want everything to be perfect. That is why you need to create the ultimate Wedding Registry as well. With MyRegistry.com you can add items to your Bridal Shower Registry from as many stores as you want, but house all of the gifts on one beautiful online registry easy for the bride and groom to create together when it is convenient for them. You can also add non traditional wedding gifts to your registry, such as airplane tickets, dinner at your favorite restaurant, or scuba diving lessons. You can even create a complete online Honeymoon Registry if you would like. Now is your chance to get all of the wedding gifts that you really want. The only limit is your imagination!
Free Wedding
Giveaways + Sweepstakes
Enter sweepstakes & giveaways and enter to win a free honeymoon when you join. New winners are announced every week!