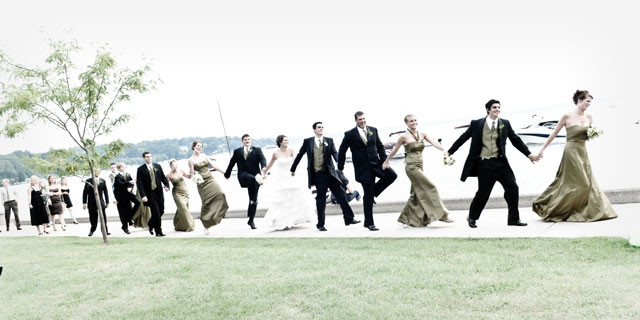 What is a welcome basket?
Have you ever heard of a welcome basket for your guests? Essentially, it is a basket full of information and goodies that you leave for your own of town guests. These are typically left at the hotel so when your guests arrive, they are greeted with this wonderful basket for them. You can get as creative as you want to be when making these welcome baskets!
Map. Create a map for your guests, especially if there is no shuttle driving them to the ceremony and reception site. This map should have where they are staying, the ceremony and reception location, as well as any other wedding related locations. You could even go to the local visitor center and get maps and brochures to put in each of the baskets.
Itinerary. Complete an itinerary of every wedding related activity. Make sure that you include the time of the event and where the event will be held.
Contact list. Make a list of contact names and numbers. This must-have numbers include your wedding planner and the hotels front desk. You don't want to put your phone number on this list because you don't want to answer the phone all weekend long!
Water and snacks. Can you imagine taking a long road trip and finally getting into your hotel room and seeing a basket of home-made chocolate chip cookies? What a warm welcome!
Local signatures. Is there anything that your state or town is known for such as chips, chocolate, coffee or cheese? Include this in your basket with a note saying that it was locally made.
Gift certificate and coupons. If you are not having any wedding-related events the day before and after your wedding, you may want to provide gift certificates for any local activities such as museums, movie theatres, and restaurants. Search the internet for coupons, print them out, and include these in your basket! You could even include these places on your map!
Mini emergency kit. Include band-aids and pain relievers. You never know what could happen in a weekend away from home!
Welcome note or video. Write a thank you note to each of your guests for taking the time to come to your wedding! You can even record a video of you and your fiancé. Make sure that this video really depicts you as a couple. Are you always laughing and making jokes? Put some humor into the video!
There are an endless amount of items that you can give your guests, so hopefully you will take these ideas and run with them! The day before your guests will begin arriving, bring the baskets to the hotel where they will be staying. Include the names of the guests on the basket so that they can be delivered to each guest when they arrive. Some hotels will place the baskets right in the rooms of your guests and others will personally give it to each guest as they check in.
Article Submitted By:
Amanda Walls, Event and Wedding Planner at Cherishable Weddings and Events
Website: CherishableWE.com
Free Wedding
Giveaways + Sweepstakes
Enter sweepstakes & giveaways and enter to win a free honeymoon when you join. New winners are announced every week!