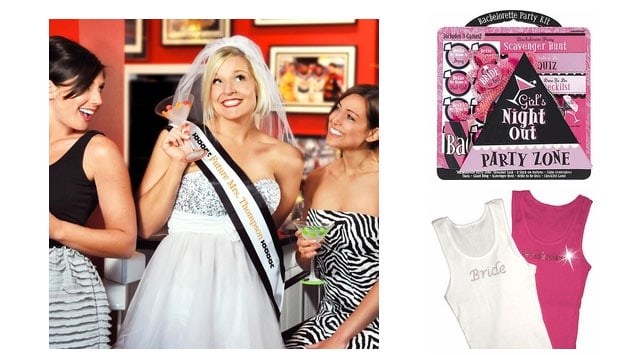 Bachelorette Party Games are the key to having an awesome bachelorette party. Take some great friends, add some great atmosphere and some bachelorette party games and the party will be one to remember! It is easy to plan the party with a bachelorette party game kit that contains everything you will need for a fun girls' night out. You need to make sure that wherever you go, you do it in style with  bachelorette tank tops and t-shirts. It so much fun to have the entire entourage wear matching shirts or tanks, and it will help you all stay together on your crazy fun night as well. You may also want to get a  bachelorette sash to make sure everyone knows exactly what you are out partying for!  The most important thing is to make sure it is a night to remember!
Free Wedding
Giveaways + Sweepstakes
Enter sweepstakes & giveaways and enter to win a free honeymoon when you join. New winners are announced every week!