Weddings are a celebration of love, life, and happiness. A wedding marks the intertwining of two loves forever and always, and as a wedding guest, it is a privilege to be able to witness this moment of pure love. Of course, as a guest, you add to the ambiance of the atmosphere, and a slice of your memory is preserved as a part of the beautiful day. So, it goes without saying that you'll need to follow certain wedding guest etiquette and be your best self for the occasion. A big part of this includes how you dress. While the book of rules on how to choose the right dress for your wedding is endless, tips on choosing jewelry aren't talked about much. So here are some tips that will help you find the proper jewelry for a wedding.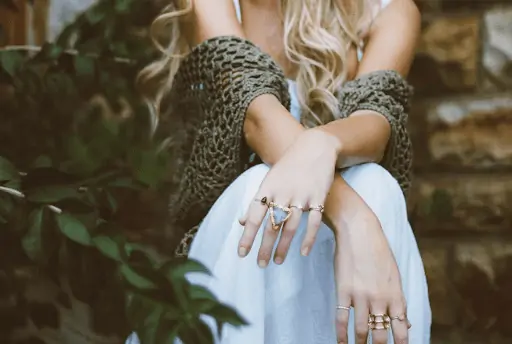 Don't Overdo It
The general rule of thumb when it comes to choosing jewelry for a wedding is to not go overboard. The big day is all about the couple to be, and you don't want anything to detract from that. You can dress for the occasion while also making sure you don't stand out too much. So, avoid chunky, dazzling, and excessive jewelry at all costs. Go for something simple yet chic that elevates your outfit without making it look too glamorous. You wouldn't want someone to take your spotlight at your wedding, so reciprocate the feeling. Of course, no one intentionally over-does it. Sometimes you just underestimate your overall look and how it'll fair in comparison to the main couples'. If you're a bridesmaid, you can always check in with the bride and see whether you both are on the same page with the outfit and jewelry choices. It is always better to under-accessorize than over-accessorize.
Size
The size of the jewelry does matter a lot. You don't want to wear something very obvious that will steal all the attention from the bride. It's her day, let her bask in the attention. While statement pieces are fine, they should be simple and must compliment your attire. Matching colors, textures, and patterns are some details you can look into. Your jewelry doesn't need to be flashy to look good. Fine jewelry and staples that look classy are the way to go. Studs, dangle earrings, pendant necklaces, brooches, and single bracelets are some options to choose from. Simple statement cuff links, tie tacks, and tie clips go well with suits. And remember to pick out jewelry that you'll likely wear again and feel comfortable in.
Material
You want to choose jewelry that compliments your outfit and at the same time doesn't take the center light away from the bride. Silvers and golds are good options but avoid chunky diamonds. It is an unspoken rule that diamond necklaces belong to the bride, and bride only on the wedding day. If at all diamonds are your only option, choose something subtle and dainty. Don't hesitate to wear colorful jewelry as long as it is mellow. Pastels, neutrals, and soft tones are some good options to try.
Season and Location
What type of jewelry you wear also depends on when and where the wedding is taking place. A beach wedding calls for more natural-looking pieces like crystal jewelry. For a formal wedding at a church, you might want to opt for mixed-metallic jewelry. And of course, there are pearls! You can never go wrong with a classic set of pearl earrings and a necklace. For a spot-on and timeless look, go for cultured fresh-water pearls or crystal passion pearls that will be a great addition to your attire. With a sophisticated and charming look, you will perfect the look etiquette-wise. A plus point of jewelry is that it makes a great wedding gift too. Everyone appreciates tasteful jewelry, so you don't need to think twice before giving it. Hand-made jewelry or customized ones are memorable gifts that the newlyweds will cherish forever.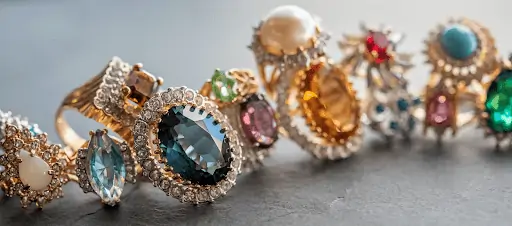 Now that you know all about the intricacies of choosing wedding jewelry as a guest, you're all set to attend a wedding. While we emphasize a lot on not overdoing it, you can still have your moment and look your best (just not better than the star couple). Take your time to wisely pick out your jewelry, something you'll wear on more than one occasion. There are many options to choose from, so there will definitely be something perfect for you. And be sure to keep our helpful tips in mind when doing so.
Free Wedding
Giveaways + Sweepstakes
Enter sweepstakes & giveaways and enter to win a free honeymoon when you join. New winners are announced every week!