The proposal happened; she said yes; and what better cause for a celebration than getting married? Many couples start thinking about the next step: planning an engagement party. The best way to celebrate this awesome milestone before the forthcoming wedding is to plan an exciting party.
An engagement party does not take anything away from the actual wedding day. It is, instead, a good opportunity to practice and develop some event planning skills that would prove useful for wedding planning. It also allows you to savor the loving decision you have just made and break the news to your friends and family. An engagement party also encourages the interaction of your extended family and friends to get to know each other better.
It is usually supposed to be a fun, get-together, intimate event, so here are some engagement party etiquette rules you need to follow to ensure yours is successful: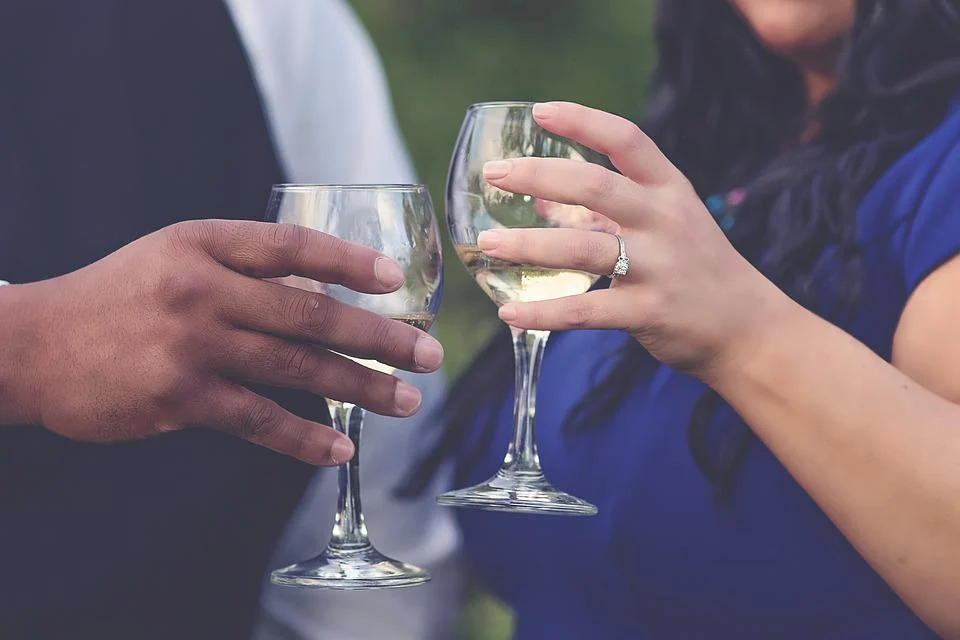 Do's Engagement Parties
Though it is ultimately up to the couple what kind of engagement party they want to have, the consensus is that a more informal event would be best. An informal event's super relaxed atmosphere will help the couples' extended family and friends feel comfortable enough to mingle, as they may not know each other well.
The bride's parents are the ones who host an engagement party, but today society has no set rules. Therefore, the parents, friends close to the couple, or the couple themselves can host the event.
Do Send out Engagement Party Invitations
When planning an engagement party, you also need to decide who to invite. The guest list should be similar to the wedding guest list, only shorter because it should have the dearest and nearest people to the engaged couple. It is best to send the invites a month or six weeks in advance so invited engagement party guests can RSVP and know specific details, like the cocktail attire.
Do Pick a Convenient Location.
Save grand ballrooms and destination locations for the wedding venue. Instead, opt for a convenient venue for all your planned guests. A friend's home with a lot of entertainment space or a nearby restaurant is a better option to consider.
Choose a theme that embodies your and your fiancé's style and taste. Make sure the theme of the engagement party is clear on the invitations so that guests can come dressed for the event.
Do Add Personalized Touches
Anything can be personalized, and so can engagement party décor. You can incorporate all kinds of monogrammed décor across the space as a lovely preview of the wedding theme. It is okay, too, if your taste has no theme.
Do offer favors to the guests.
You can give your guests inexpensive favors, such as edible party favors like chocolates or other mementos, as a reminder of the wedding date and as a way to thank them for attending your event.
Remember to raise your glass and toast to family and friends for their support on this special occasion.
Engagement parties can, understandably, be so hectic that you and the host miss a few guests before they leave the event. Make sure to have a person designated to keep track of attendees so that you can mail them thank you cards later with lovely messages.
Don'ts of an Engagement Party
Do not invite anyone who will not be on the wedding guest list.
Do not invite anyone to the engagement party who you know you would not want on the wedding guest list, as this will likely hurt someone's feelings later. Even if you are planning a small wedding, it is best to save the engagement party invitation for only those who will attend the wedding.
Proper engagement party etiquette demands you do not ask guests directly to bring gifts, as guests do not have to anyway. Some couples even opt for a no-gifts policy so as not to pressure guests. However, there could always be guests who would want to bring gifts, so you can opt to put up a station for accepting engagement gifts as guests enter.
For an engagement party, it is best not to have a separate his and hers side. Let all family and friends mix and mingle freely.
Do not mimic the wedding menu.
Instead of copying the menu for the wedding, the engaged couple and the hosts can serve appetizers and a variety of finger foods that fit the theme of the party and the time of day.
It is crucial to have a budget and stick to it, regardless of who handles the bills. Leave the splurging and spending for the wedding day.
Hosts and engaged couples need not jump into engagement party planning right after the engagement. It is very okay for an engaged couple to take some personal time first to soak in and enjoy the reality of the proposal before involving family and friends.
Remember, though, that this is a party like any other and you are allowed to enjoy yourself. Feel free to incorporate elements of your proposal into the party activities for fun. You can also print when and how the question was popped on souvenirs or add pictures of the proposal moment in the guest book.
Planning an engagement party is a kickoff for the wedding festivities and a chance for the soon-to-marry couple to hang out with loved ones. Amid everything happening at the engagement party, remember to relax and have a good time.
Are you looking for professionals to help you plan an engagement party?
At WeddingVibe, we have the best ideas, exclusive deals, and a list of suppliers for your engagement party, wedding, and even honeymoon. We take away the stress of planning engagement parties, weddings, honeymoon arrangements, and even travel for those events.
For more information on our services and how to win some free wedding giveaways and sweepstakes, visit our website today!
Free Wedding
Giveaways + Sweepstakes
Enter sweepstakes & giveaways and enter to win a free honeymoon when you join. New winners are announced every week!