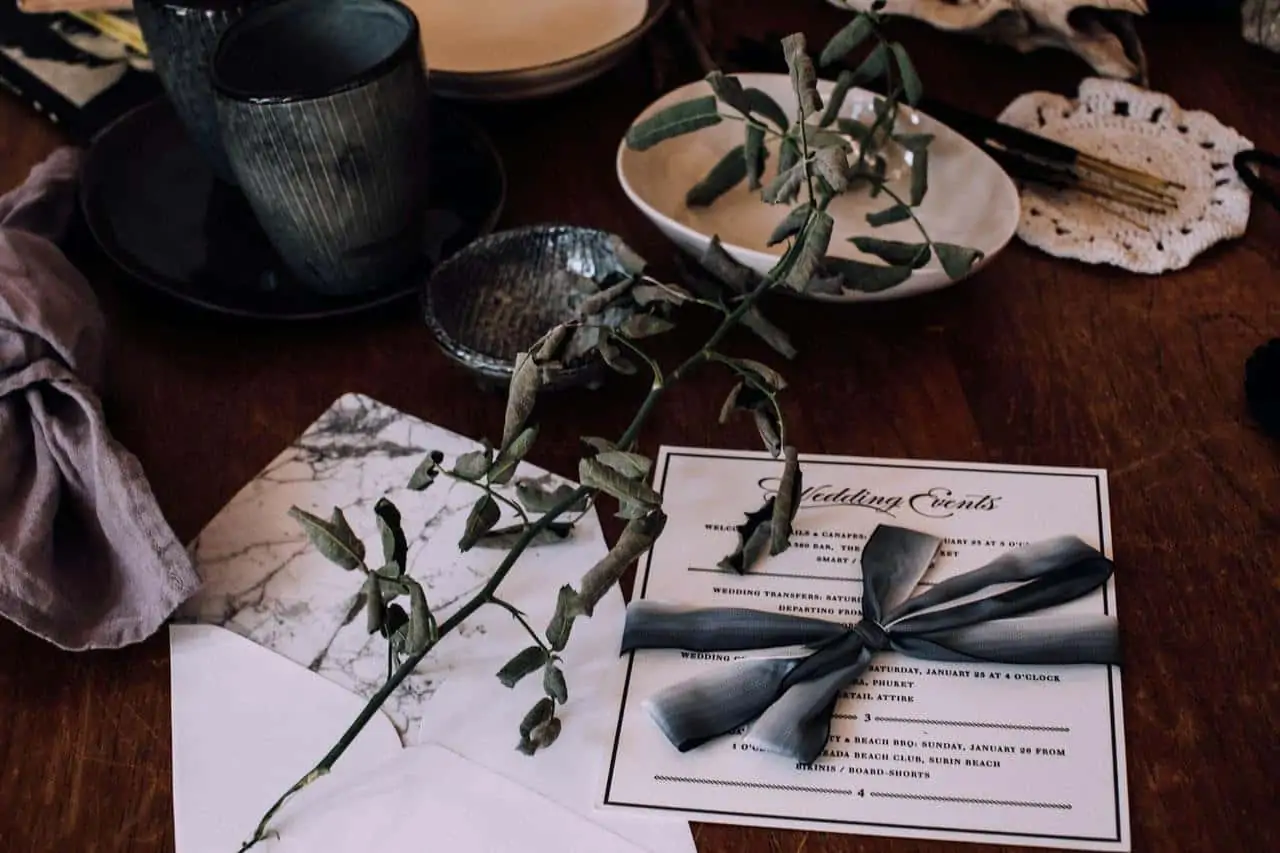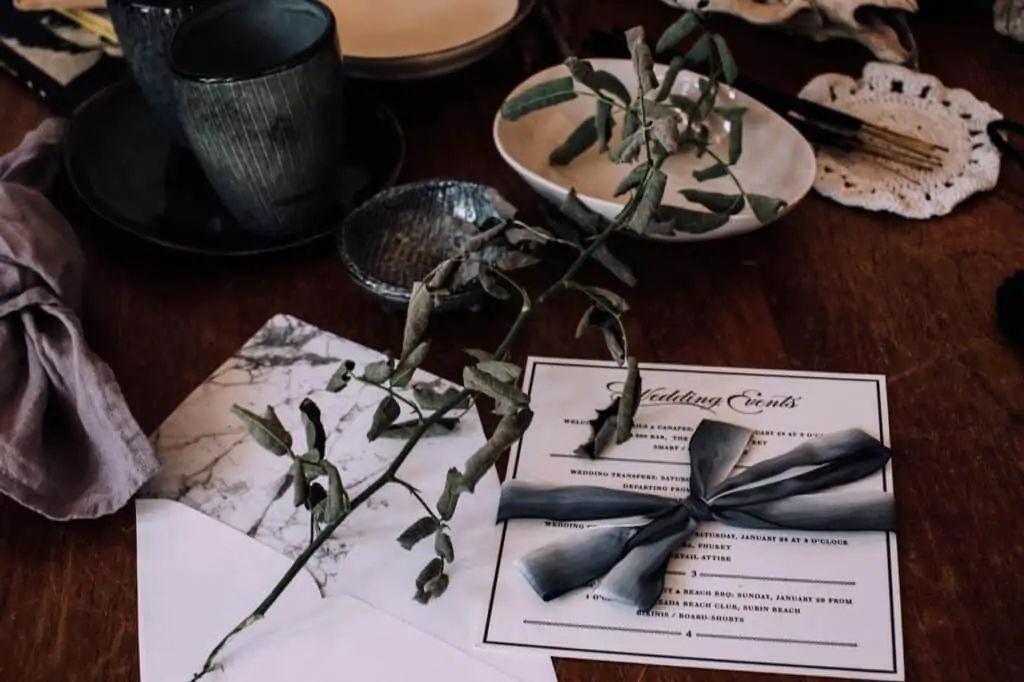 Anyone who has ever been a part of planning a wedding will no doubt attest to the fact that an overwhelming number of factors go with planning. One of those things is designing and ordering the perfect wedding stationery.
The wedding invitation may look like a small part of the wedding plans, but it plays a central role in the event. There are so many details that go into designing and creating your wedding stationery, using your style, personality, and preferences to turn the sheets of paper into a special card that gives the details of your fabulous, once-in-a-lifetime event.
With so much to think about, it's essential to work with an expert in designing luxury wedding stationery that will give your wedding invitation your desired personality and style.
What things are includes in the wedding stationery suite?
Some couples are satisfied with the wedding invitation, but having a wedding stationery set remains a classic staple for many couples. With a wedding stationery set, you can ensure that every piece – from your save the dates to your thank you notes – follows the same design. The set typically includes the following:
A wedding invitation that states the wedding date, time and venue
RSVP card that the guests can use to respond and confirm if they can attend the celebration in person or not.
Details card includes all the other details that you do not want to have in the invitation card. It can be regarding the transportation options, a recommendation for accommodation, and the expected attire.
An itinerary card is optional. This often includes details of the first breakfast or dinner rehearsals.
What information should you include on a wedding invitation?
The most vital information on your wedding invite includes:
Your name and that of the bride or groom.
The names of the parents of the bride and groom.
The time.
Location and day/date of the event.
All the extra details go into the details card. Focusing on the essential information makes your invitation look sleek and elegant.
Wedding invitation etiquette
There is a proper way of doing things, and wedding invitation etiquette means a lot. Send wedding invitations three to four months before the wedding day to give your guests plenty of notice to make their plans. If you are not sending RSVP cards, you will have enough time to follow up with people who have not responded.
The due date for your RSVP should be one month before the wedding. One month will give you enough to confirm the headcount so that you can coordinate with the caterers and the venue. Within this time frame, you can still call those people who have not responded.
How can you make it clear if you do not want children at your wedding? You can either write the individual's name or the couple's name. By doing so, you show them that you are only inviting them. You can also mention the number of seats you reserved for them on your RSVP card. Or add a short note on your details card stating that you want your wedding to be an adults-only event.
You have several options regarding your wedding invitation stationery. You choose what you want. Making it as luxurious as possible depends on the things you want to include and the materials you choose for the invitation.

Image: https://www.pexels.com/photo/wedding-invitation-on-table-with-utensil-and-decorations-4992849/
Free Wedding
Giveaways + Sweepstakes
Enter sweepstakes & giveaways and enter to win a free honeymoon when you join. New winners are announced every week!