What's The Right Style For Your Wedding?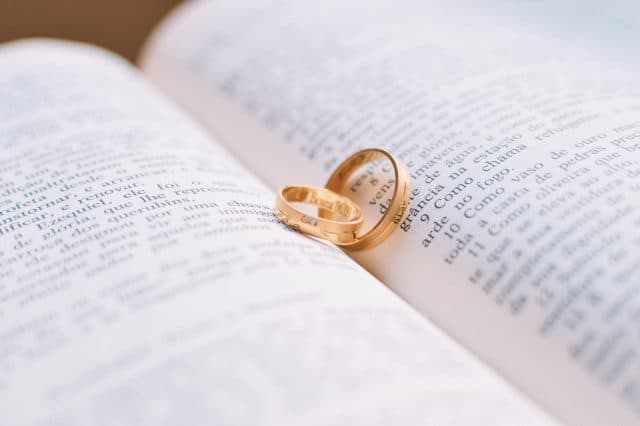 https://www.pexels.com/photo/love-rings-wedding-bible-56926/
There are a lot of aspects of your wedding where it's a good idea to follow people's advice and do things in a traditional way. However, if you do that for your entire wedding, then it's just going to end up being kind of generic and uninteresting. If you really want a wedding that stands out and provides you and your guests with amazing memories that you'll cherish forever, then you need to find a way to set it apart. This means that one of the first things that you need to start thinking about when planning a wedding is what kind of style you're going for. With that in mind, here are some ways in which you can start figuring out exactly what kind of style your wedding needs.
What are your passions?
A wedding should be something that reflects the personalities of you and your partner, and there's no better way to do that than by channelling the things that you're passionate about. There are multiple levels that you could take this idea to from having subtle nods to a book that you both love to having the entire wedding themed after your favourite TV show to everything in between. The key is to think about what really expresses who you and your partner are and how you can incorporate that into the style of your wedding.
What aesthetics do you like?
Everyone has their own style and aesthetic preferences, and you're never going to have a wedding that you really like if you're building it all around something that you're not that invested in. Think about the styles that you and your partner like, what kinds of influences you take in your own styles. Whether you want something rustic and charming or you want to head over to libertygrand.com to book out an incredible ballroom, your personal stamp should be instantly recognizable the most that your guests walk through the door. Otherwise, things are just going to end up looking kind of generic.   
What kind of budget are you working with?
Out of all of the factors to consider when styling your wedding day, there's no doubt that your budget probably has the biggest impact of all. After all, solid crystal glasses and hanging chandeliers are always going to be more of a strain on your wallet than handmade centerpieces and a smaller, more intimate venue. However, there are always things that you can do to work around a limited budget so don't let discourage you from going after the wedding that you really want. There are plenty of ways to be thrifty and cut back on certain things in order to get the most out of your budget.
Now, I'm not going to tell you what styles to choose because the truth is that that's simply too personal a decision for anyone else to make. However, these pieces of advice, simple as they may be, are going to help you gain a much better understanding of the kind of wedding that you want and the kind of style that's going to turning into the perfect day for you and your partner.
Free Wedding
Giveaways + Sweepstakes
Enter sweepstakes & giveaways and enter to win a free honeymoon when you join. New winners are announced every week!