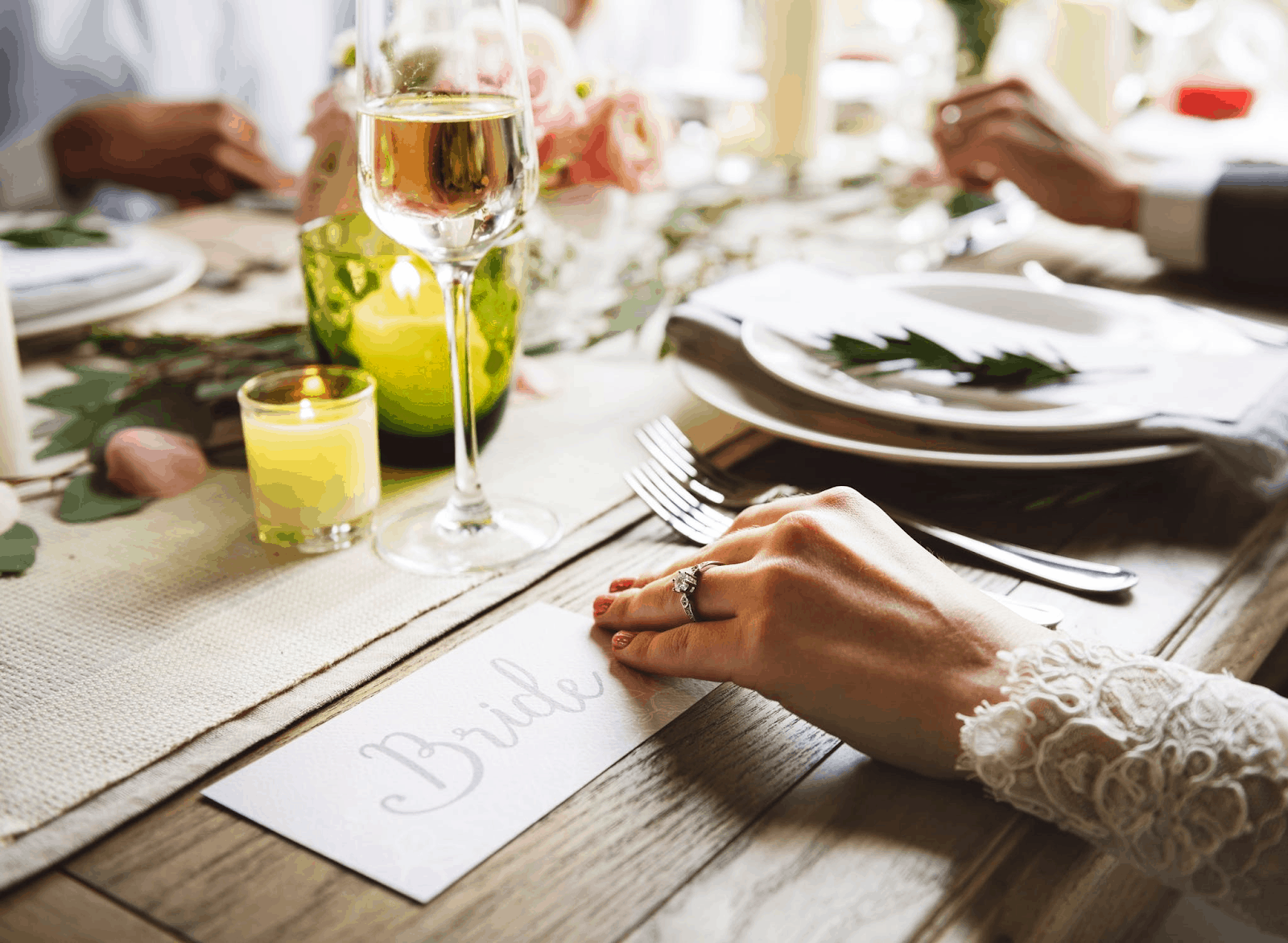 Your wedding day is of course about you and your partner, but it's also about your guests too. The special people in your lives who you want to spend the day with and it's having them there that can make things extra memorable. So making the day as enjoyable for them as it is for you is key, and one way to go about this is to make sure everyone is well fed! The food can be an expensive part of the day, and it's also a bit of a big deal so it's something to spend time considering. Here are a few options.
Buffet
A buffet is a casual yet foolproof option. It's simple and inexpensive and something that guests love. If you're looking to keep costs down, it's something you can quite easily put together yourself, even if you have limited cooking knowledge. Sandwiches, pastries, chicken, salads and sweets such as ready made cakes all work well and you can buy everything you need from your local supermarket. If you have close loved ones that are willing to help, they could each prepare a dish or two to add to your buffet on the day. Check out Pinterest for ideas for finger foods. If you wanted to elevate it a little, how about going 'afternoon tea' style? It's a similar thing but everything is a bit more elegant and can feel more fancy.
Food truck style
A popular style of serving food at weddings is 'food truck' style. You could hire a hog roast company to provide pork and stuffing sandwiches to guests, there are baked potato companies, tacos, hot dogs and much more. Again, it's relatively informal so perfect if this is the kind of vibe you're going for with your big day, and also makes a good choice for an outdoor wedding. Prices will vary but in general, it can be a less expensive option. Other kinds of food companies you could consider could be sweets- an ice cream van, a chocolate fountain company or a cupcake van for example would all make a great addition and provide a little uniqueness to your wedding.
Sit down meal
If your wedding is a little more formal and you want to create more of an elegant feet, a sit down meal will probably be your best bet. You could either book this through your venue (many will have their own catering services) or you could hire a third party caterer to come in. This can be a good option as you're likely to have more flexibility, and can choose a company who can offer exactly what you want. If you have a specific kind of menu in mind, such as vegan, gluten free, halal etc it's easy to find a catering company that specialises in these kinds of menus.
What kind of food will you/ did you have at your wedding? What would you recommend to others?
Free Wedding
Giveaways + Sweepstakes
Enter sweepstakes & giveaways and enter to win a free honeymoon when you join. New winners are announced every week!