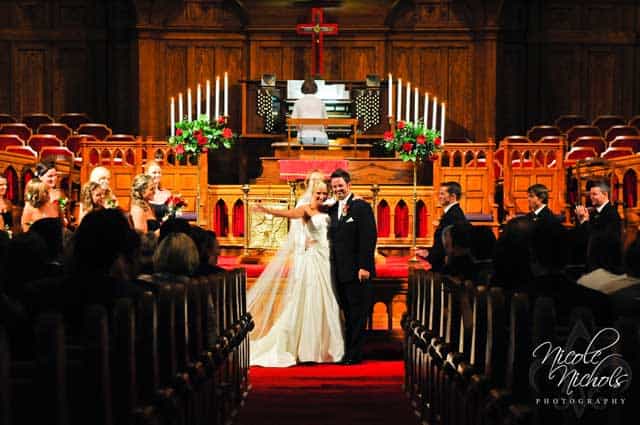 This question comes up with more than half of all couples getting married. The possibilities of where to hold the wedding ceremony and who will be the Officiant have expanded exponentially. When we got married in June of 1975 it was done at my wife's church and my Father (a minister) did the deed. There was no question and the answer was simple. Today there are no such rules and expectations. Any venue that has the space and an arch or backdrop that can be made to look nice, has just created a "Wedding Chapel Site".

And so the Venue has been decided. It may be at a Church that opens its doors to members or non-members. It may be a Banquet Hall that has developed a new niche. The Park District or Forest Preserve could be it. Your parents yard may work or whatever seems to fit the style that is you and your vision for this great day.

So now who will do "The Marrying"?  The answer will be tested by your religious roots and its' influence. Also, what are your interests, desires and concerns? And what about Family, Cultural and other factors?

Please remember this is Your Wedding, but lots of other people care. They will exercise varying degrees of leverage. Your "Boundaries" will define the parameters. Be wise and sensitive.
Following are some practical considerations to keep in mind and aid the process.

Where to begin the Search ought to start close to home. A person known to you will be easy to contact or research. A personal reference is beneficial. The Internet opens an entire universe of potentials. As these options develop check them out with other Vendors that you are building relationships with. The amount of time you have before your wedding will help define the scope of your search.

"Comfortability" is huge. Do you feel OK with this person? Is there a connection with content and personality and style? What have you heard about them from others and what value do you place on that opinion? How do they sound on the phone in conversation and even Voice Mail? Are you "Feeling Heard"? Is the communication line open and prompt to facilitate all that needs to be shared? Can you Relax and trust this person with your "Celebration Of Love"? Are you Comfortable?

The person who leads you through your wedding ceremony is setting the stage for your entire wedding event. Have they created a spirit of celebration or just accomplished the task of "Making You Legal" before the reception starts. Please do not let the ceremony be a "Necessary Evil" to endure before the Party. Let it launch you into a wonderful experience that continues way past your Wedding into your Marriage.
You are worth it.
Article Written By:
Rev. James B. Rehnberg
www.rentarev.com
Photo Submitted by:
Nicole Nichols Photography
Free Wedding
Giveaways + Sweepstakes
Enter sweepstakes & giveaways and enter to win a free honeymoon when you join. New winners are announced every week!