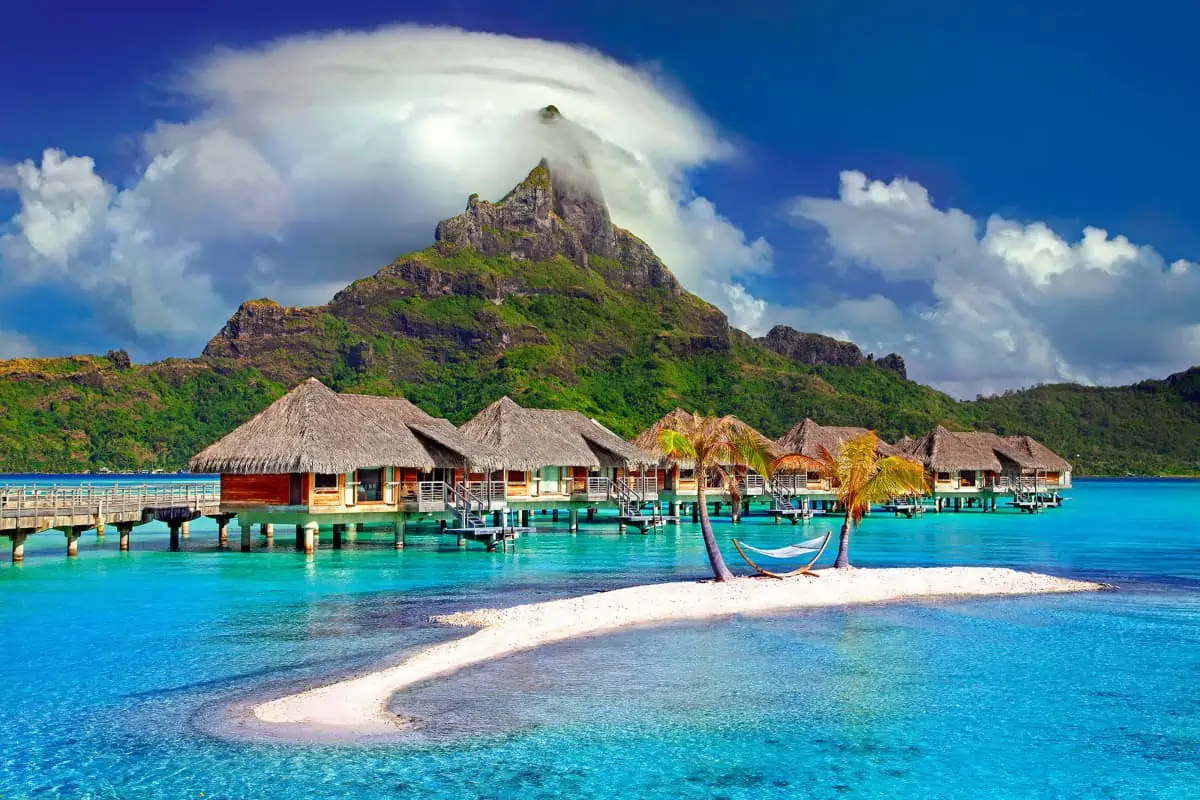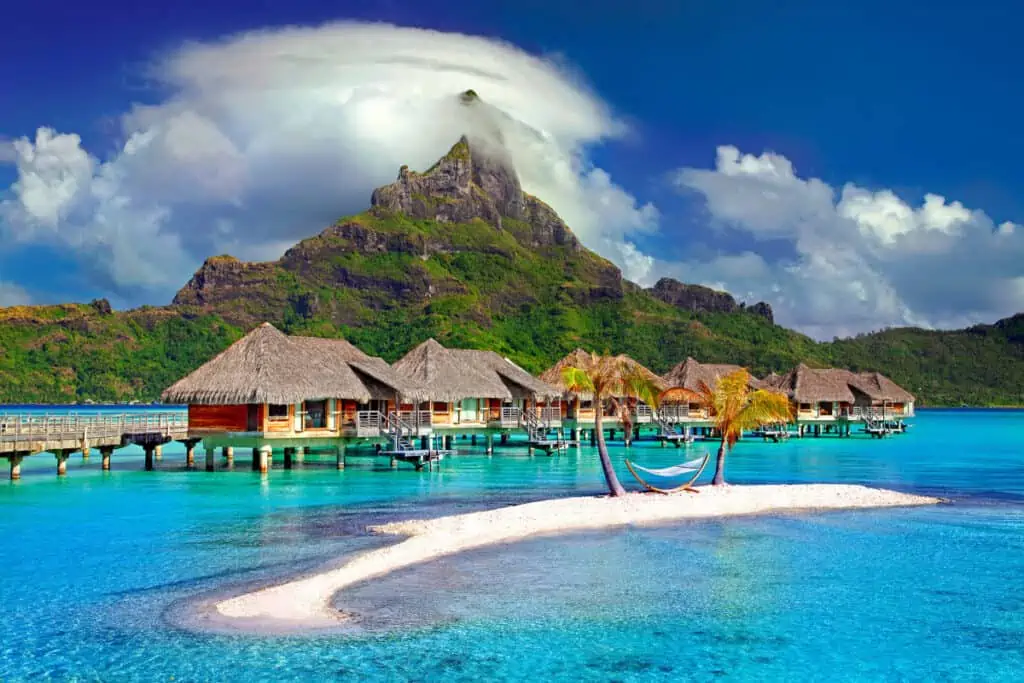 As soon as you get engaged, the number of decisions that need to be made about your wedding can be overwhelming. From color choices, finding a location, selecting the perfect dress, and picking out flowers. The last thing a lot of couples think about is a honeymoon registry.
For so many newly engaged couples, a wedding registry is a no brainer. But in the last couple of years, honeymoon registries are becoming more and more popular. Not only creating a honeymoon registry will help fund a trip of a lifetime. But your guests get to pick out unique and nontraditional wedding gifts. You can't find the gift of an overwater bungalow massage with your spouse at Crate and Barrel now, can you?
You Get to Plan a Honeymoon of a Lifetime
With a honeymoon registry, the sky is the limit, and the possibilities are endless. If you want to go to Bora Bora and snorkel in the crystal-clear ocean, add it to your registry. If you want to go to St. Lucia and arrive at your resort by helicopter, add it to your registry. If you want an adventurous honeymoon to Maui to go surfing or off roading, add it to your registry. A honeymoon registry doesn't just have to be the extravagant extras, you can add on the minor expenses also. Need a rental car, bikes to ride around town, or a bottle of champagne waiting for you in your room? Just add it to your registry.
Planning your honeymoon through a registry lets you refocus as a couple for a minute and get excited about the post-wedding activities.
Your Honeymoon Budget will feel less stressful
As more and more couples are paying for their own weddings, one of the biggest stressors can be your wedding budget, while forgetting about the honeymoon budget. While most of us can say we will stick to a budget, weddings are one event that seem to have expenses that continuously fluctuate as the big day grows nearer.
With all the immediate costs of the wedding, it's easy to undercut the honeymoon. But that shouldn't be the case. That's why with a registry, especially one like WeddingVibe's honeymoon registry, you can plan your trip as soon as you want, so that you can share with your guests at all the prewedding events and showers. Having the option to buy you an excursion over another set of bath towels will really excite some of your family and friends.
All Your Guests Will Have Options Within Their Price Point
One thing that we all know about weddings, is that they can become costly even for the guests. Going to an engagement party, a bridal shower, a bachelorette party and then finally the wedding, can all add up fast. Why not allow your guests the option to gift you part of your honeymoon, while considering they all have different price points?
Your honeymoon registry allows you to pick price points for all ranges. When your grandparents gift generously, they may be paying for part of your resort room or your airfare. Whereas your friends or coworkers who might also be planning their own wedding or finishing up school, can gift you a beachside dinner for the night. Better yet, by setting up your honeymoon registry with bigger items, for example, a $400 spa day, into smaller gift amounts, you're giving your guest endless options to go in on gifts they otherwise wouldn't be able to afford.
A More personalized Experience for both You and Your Guests
I guarantee that your guests will love looking at your registry knowing they are part of your dream honeymoon. More so, as you enjoy your honeymoon, you can think of who contributed and how they thought through to pick out different gifts. Remembering that your friends contributed to your spa experience or that your aunt and uncle wanted you to have the royal experience with a room upgrade, will make your honeymoon feel even more intimate. Lastly, when you write your thank you cards, you'll be able to tell your guests about your experience, making it more personal and thoughtful.
When you look back at your big day, you won't remember that your aunt gave you that blender. You will remember the excitement of your wedding, spending it with loved ones, and celebrating the best day of your lives. And then you'll have all the memories of a honeymoon spent as newlyweds. All the one-on-one time, relaxation, and excitement of traveling together. Nothing will ever be able to take away the memories of an amazing dream honeymoon that your friends and family got to contribute to. Starting a Honeymoon Registry is without a doubt the way to go when planning your dream Honeymoon.
Written By: Katie Daniels
Free Wedding
Giveaways + Sweepstakes
Enter sweepstakes & giveaways and enter to win a free honeymoon when you join. New winners are announced every week!