Are you planning on strolling down the aisle soon? Hiring a limo is a classic way to end the event with a memorable grand finale.
However, if you plan to rent a limousine service, you'll have to do some research and plan carefully. You can't risk anything going wrong when booking this experience.
We're here to help with a complete guide on how to hire the perfect limo service for your wedding. We have a few tips below, including several questions to ask a company before booking.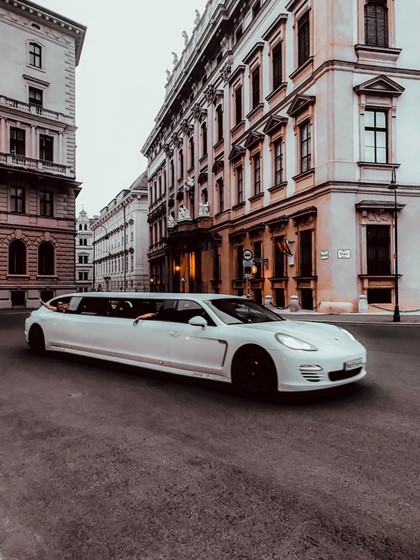 1) Check Out Reviews
Reading reviews before purchasing anything is a good idea, but it's especially important when booking a limo service for your wedding. There's a lot of pressure on companies to make your day magical, and if a candidate doesn't live up to standards, you can bet that customers will say something in their Yelp or Google reviews.
Make a list of both good and bad qualities mentioned in the reviews. If you're starting to see trends about a specific company, like dirty spaces, rude drivers, incorrect quotes, hidden fees, and canceled bookings, cross that option off the list.
2) Read the Website Carefully
Unfortunately, many people make the mistake of filling out a form on a company's website and expecting the limo of their dreams to show up.
However, most companies have several types of limos and other transportation vehicles. If you're not specific about which limo you need, you could end up with a completely different vehicle than you asked for.
There are several types of limousines, including:
Standard
Stretch
SUVs
Party buses
We recommend reading the website carefully and checking out the inventory. This way, you won't waste time getting a quote from a company that doesn't offer the limo you need.
3) Consider Bundled Transportation Packages
Some companies offer bundled transportation services for your guests in addition to your limo. For example, it's common for wedding guests to travel in vans provided by www.VanInBlack.com, so they don't have to worry about driving to/from the reception.
Investing in bundled transportation packages can really elevate the experience for guests and make it easier for everyone to get to and from each event.
4) Interview a Representative
While you can gain a lot of information about a company from their reviews and website, it's important to interview a representative and get a vibe from their team.
Make sure to ask several questions, including:
1. Are you a registered business? Do their drivers have their chauffeur's license? Check with the Department of Public Safety or Department of Transportation also. Some states have lists of approved services, and if the service is not on the list, do not hire them.
2. What about insurance? If an accident occurs, you will want to be sure it covers you and your guests under the limo company's insurance. We consider limos a luxury service, and the limo has to be kept in good condition. Liability insurance coverage will require the maximum limits for your policy, along with the deductible. Collision, comprehensive, personal injury, uninsured, and underinsured are necessary. Ask to see their policy. If the company seems unwilling to provide this information, this is a definite red flag.
3. What are the prices, and are there hidden fees? Once you have chosen a legitimate company with the proper licenses, ask for a written contract. Do you pay a set rate or an hourly rate? Is there any additional cost? Will you pay more because of the time of day you need the service? Do they charge more for dropping someone off in a crowded area? Are there extra fees for multiple stops or long waiting periods? If your chauffeur has taken care of you, the gratuity is 15-20%.
4. How long have you been in business? The greater the number, the greater the experience.
5. Can I see the vehicle in person? If the company is subcontracting, they will not accommodate this request. Cross this company off of your list.
6. Will there be a Chauffeur or driver? Yes, there is a difference. A chauffeur is a highly trained professional, and a driver can drive the vehicle from point a to point b. Which one do you want to ensure your safety and overall experience on your wedding day?
Conclusion
Responsible planning and knowing what questions to ask will make the difference when hiring a limo for your wedding. The farther in advance you plan, the more likely you'll have a fantastic experience.
Free Wedding
Giveaways + Sweepstakes
Enter sweepstakes & giveaways and enter to win a free honeymoon when you join. New winners are announced every week!