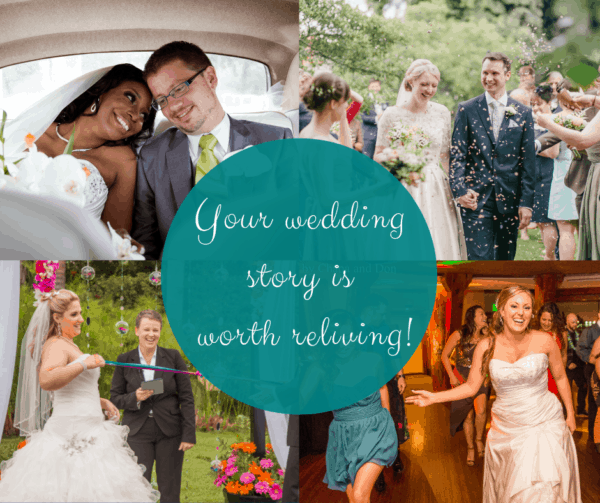 Here are 5 quick tips helping you make sure all the love and laughter of your wedding story can be re-experienced in the years to come.
Don't just think wedding day.  There are so many memorable moments leading up to your wedding day and they are all part of your wedding story.
Don't wait until after your wedding to start. Figure out as soon as possible where and how you are going to collect and save them.
Do ask your community to help.  Your friends and family can provide many more personal and spontaneous memories.
Do store it all in one place. Makes it easier if all your wedding pictures, videos, documents and notes are stored together.
Do store it all safely.  A scrapbook can get lost; a hard drive can crash; and who knows what social media will still be around in the years to come.
"Having celebrated with over 900 couples during their weddings, I know how important these once-in-a-lifetime moments are and want to offer you a way to more easily capture, and safely store, your wedding memories for the years to come."  – Bethel Nathan
Your WeddingVibe member discount code is WV12019
love + laughter + community
800-682-3215 x101
[email protected]
www.lovelaughtercommunity.com
Free Wedding
Giveaways + Sweepstakes
Enter sweepstakes & giveaways and enter to win a free honeymoon when you join. New winners are announced every week!