A wedding cannot be really complete without having an awesome reception where the couple is given a chance to dance, to mingle with guests, to dine together, and give a vote of thanks to the attendees. This has been the tradition of any wedding and this has always been used as the climax of all things.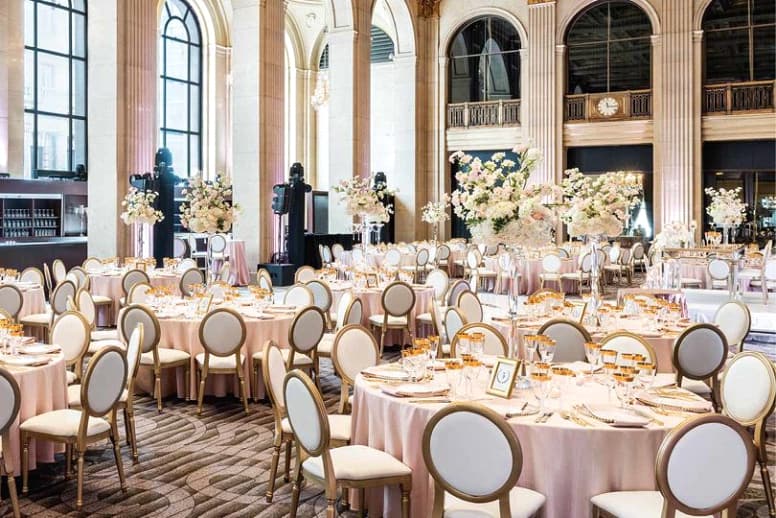 As less involving as it may seem compared to the actual wedding plans, a wedding reception can make or break your wedding day. It is the event that most guests want to have with you and enjoy with you before you head to honeymoon.
As a matter of fact, you may be surprised to know that this is the most awaited time of your wedding day besides the stunning beauty of your bride. So how do you make that reception awesome that your guests will thank you and wish your wedding was happening every day? Well, it is not much, its creativity and great organization. Here are the tips to guide you:
Everyone who was invited into your wedding will definitely like to fill their tummy after the long day by your side. It is a wrong idea to have cafeteria system to serve your guests after giving out their money or emotional support through the wedding preparation period. It is advisable you go family style when preparing the meal for your guests. This will make everyone at the wedding reception hall become more interactive and of course, it will save you a huge sum of money.
There cannot be a great way to entertain your guests while they are eating like having short and funny speeches from the other guests and friends. Hey, you don't want to have lengthy and boring speeches that leave the entire wedding reception hall quiet. You need lively speeches that will crack the ribs of your guest; after all, it's about having fun.
Depending on your budget, you can plan your reception to have enough drinks just as there is enough food. You don't have to empty your bank buying flashy and expensive drinks then fail to go for honeymoon. No. Just play within your budget and get something that has a meaning to you as the couple and great for your guests.
A wedding reception cannot be complete without seeing the couple dance. Besides, there are guests who want to dance with the bride or bridegroom. You don't have to show the guests that you are an electronica pro; just play some music that is rocking and known to everyone. Well, you don't have to buzz the entire wedding reception hall with the modern boom! Boom! Songs; incorporate with the olden goodies to allow the elderly guests to enjoy the mix.
Organized sitting arrangement
You don't want your guests to leave the scene immediately after arriving just because they have not been assigned a place to seat. Don't stress your guests by trying to identify their table. It is advisable you assign your guests a particular table and place some people to direct them to their position. Also, you have to mind the kind of people you put together; you don't want some people to be uncomfortable talking with each other.
If you are to have children invited into your reception, then you have to think of a way of entertaining them to avoid screams and shouts when everyone is listening to the speech. They don't have to be in front of your wedding reception hall; put them in a place where they have special favors like lollipops, games, toys etc.
After the reception, you have to ensure your guests are fully satisfied. You can do that by organizing for transportation that will take them to their hotel rooms. Start transporting the elderly and then end with the younger. This will make the guests who were shy before the elderly to be free with each other. This is where dancing comes in.
Conclusion
To sum up everything, you have to treat everyone equally and avoid branding everything in the reception with your name else the guests may feel pissed off and end not enjoying the reception. The entire reception activities should be characterized with fun; after all, it's an informal activity. Now you know what to do!
Free Wedding
Giveaways + Sweepstakes
Enter sweepstakes & giveaways and enter to win a free honeymoon when you join. New winners are announced every week!