5 Tips to Responsible Party Hosting (Bonus: They're Also Wallet-Friendly!)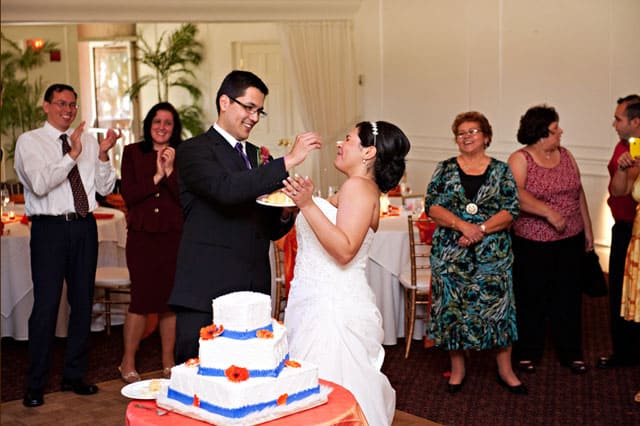 The decision to go with a hosted bar, cash bar or even no bar at your wedding can be a difficult one.  Will your guests consume more if you're footing the bill?  Absolutely.  While the budget is obviously of concern to many couples, so should the safety and well-being of your guests.
Here are 5 tips you can incorporate into your wedding planning that will keep your wallet happy and your guests happy (just not TOO happy!).  After all, you don't want any of your friends or family pulling a LiLo,  Paris, or Khloe!

Tip #1.  Hold the shots!
Let your venue or caterer know that you'd prefer not to serve shots to your guests.  Those little one-gulpers go down quickly and can spell trouble quickly. Plus, they're big wallet busters.   ("Another round of shots!" = ka-ching!!!)
Tip #2.  Skip the champagne toast.
Have your guests toast with whatever beverage they are already drinking.  Often times, the toasts are done right after the Grand Entrance (and maybe the First Dance).  Having just come from Cocktail Hour, most of your guests will already have a fresh drink in hand.  This, too, can be a good money saver.  Most guests will take one courtesy sip for the toast, leaving the rest untouched and wasted.  If your catering package includes a champagne toast, check to see if you can substitute it for something else.
Tip #3.  Keep the Cocktail Hour to an hour.
This is when the party gets started!  Your guests will be happy and excited and there's no doubt that the bar will be the main attraction during this time.  Many of your guests will probably make it through the line a couple of times during this first hour.  When the cocktail time runs much longer, so does the probability of  your guests over-indulging.
Tip #4.  Feed your guests well.
Don't be stingy on the Cocktail Hour food!  Get some grub in their bellies early in the evening.  If the party is going late, consider serving a "midnight snack" to refuel your guests and provide sustenance.
Tip #5.  Close the bar one hour before the end of the reception.
For many, this move will go unnoticed.  And for some, it may keep them from that one drink that pushes them over the top.  At the very least, it lowers the probability that one of your guests is downing a fresh drink 10 minutes before getting in their car!
Be safe out there!
Article Submitted By:
Viv Milne
www.221byviv.com
Photo Submitted By:
Emindee Images
Free Wedding
Giveaways + Sweepstakes
Enter sweepstakes & giveaways and enter to win a free honeymoon when you join. New winners are announced every week!