Your wedding day is one of the most memorable and special occasions of your life. It's a celebration of love, commitment, and the beginning of a beautiful journey with your partner. While traditional weddings are always beautiful, adding a touch of creativity and uniqueness can make your big day even more memorable. If you're looking for some inspiration to make your wedding stand out from the rest, you've come to the right place. Here are six creative ideas that can transform your wedding into a truly unique and unforgettable experience.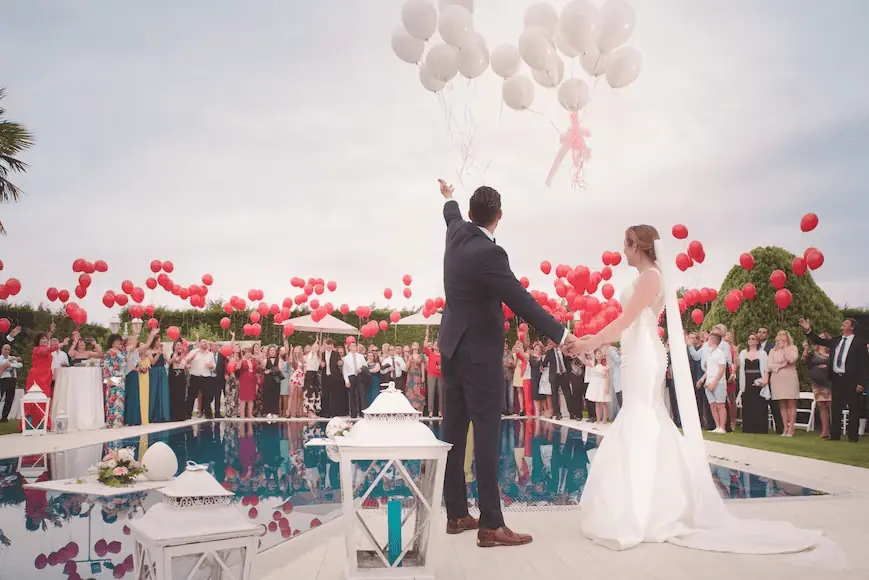 1. Unique Food and Beverage Experience: A Culinary Adventure
One way to make your wedding truly unique is by offering a distinctive and memorable food and beverage experience. Instead of sticking to a traditional sit-down dinner, consider alternative options that will surprise and delight your guests. For example, you could have food stations featuring different cuisines from around the world, allowing guests to explore and savor a variety of flavors. You can even opt to hire a popcorn machine in Perth and create convenient snacks for guests throughout the evening. Another idea is to have interactive food stations where chefs prepare and serve dishes right in front of the guests, adding an element of entertainment and culinary theater to the reception. To elevate the beverage experience, you could create a signature cocktail that represents your love story or offers a selection of craft beers and wines from local breweries and vineyards.
2. Personalized Invitations: Setting the Tone
The first impression your guests will have of your wedding is through the invitations. Instead of opting for generic designs, consider personalized invitations that reflect your personality and the theme of your wedding. Incorporate elements such as custom illustrations, handwritten notes, or even a playful puzzle that reveals the wedding details. By infusing your unique style into the invitations, you'll create anticipation and set the tone for an extraordinary celebration.
3. Creative Ceremony: Customize Your Vows
The wedding ceremony is the heart of the celebration, and customizing your vows is a beautiful way to make it truly unique. Instead of reciting traditional vows, take the time to write your own, expressing your love, promises, and aspirations for the future. You can also involve your guests by incorporating interactive elements, such as a "wishing tree" where guests can write their well-wishes for you and hang them on branches. Personalizing your ceremony will make it a deeply heartfelt and authentic experience for both you and your guests.
4. Interactive Reception: Fun and Memorable Experiences
A unique wedding reception is all about creating fun and memorable experiences for your guests. Consider incorporating interactive elements such as DIY stations, where guests can create their own cocktails, personalize wedding favors, or even decorate cupcakes. Photo booths with quirky props, live artists creating personalized illustrations, or surprise performances can also add an extra touch of entertainment and engagement. By providing interactive experiences, you'll create a joyful and interactive atmosphere that your guests will remember for years to come.
5. Unconventional Venue: Embrace the Unexpected
While traditional wedding venues can be stunning, opting for an unconventional location can add an element of surprise and make your wedding truly unforgettable. Consider hosting your wedding in a picturesque garden, a charming art gallery, or even a historical landmark. Nature lovers might choose a beach or a woodland setting, while adventure seekers may opt for a mountaintop ceremony. Embrace the unexpected and let the venue itself become a talking point among your guests.
6. Non-Traditional Entertainment: Surprise and Delight
Entertainment plays a significant role in making your wedding unique and memorable. Consider incorporating non-traditional entertainment options that will surprise and delight your guests. For example, you could hire a live band that performs unique and unconventional genres of music, such as a jazz quartet or a bluegrass ensemble. Another idea is to have a surprise performance during the reception, such as a flash mob or a professional dance performance. You could even consider interactive entertainment options, like a gaming lounge with classic arcade games or a fortune-teller booth for guests to have their fortunes read. By adding unexpected and engaging entertainment elements, you'll create an atmosphere of joy and excitement that will leave a lasting impression on everyone.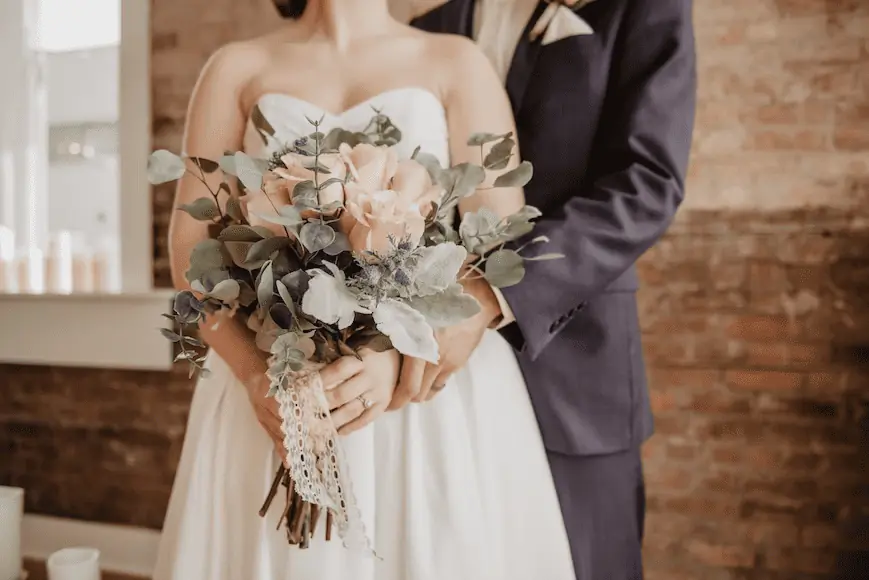 Your wedding day should be a reflection of your love story and your individuality as a couple. By infusing creative ideas into various aspects of your wedding, from personalized invitations to interactive receptions, you can create a truly unique and unforgettable experience for yourselves and your guests. Remember, the key is to let your personality shine through and embrace the unexpected. Whether you choose to incorporate one or all of these ideas, your wedding will undoubtedly be a celebration that leaves a lasting impression on everyone in attendance. So go ahead, let your imagination soar, and make your wedding day a cherished memory for a lifetime.
Free Wedding
Giveaways + Sweepstakes
Enter sweepstakes & giveaways and enter to win a free honeymoon when you join. New winners are announced every week!