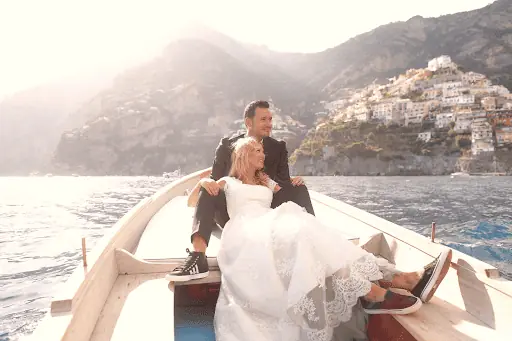 A destination wedding has the makings of an amazing event for all the right reasons. From getting to take a honeymoon to enjoying a relaxing beach wedding, your new spouse and your guests get to experience a unique bonding experience that can kick-start a marriage on the right foot.
Although destination wedding venues are often much more affordable than traditional weddings, they still come with quite a few associated pros and cons. Another thing is that costs can be staggering. Here's what you have to consider beforehand.
Knowing What to Budget For
Planning a destination wedding isn't just about booking the right venue. After you've weighed travel logistics, you'll need to decide how much to budget for the venue itself. Factors should all be taken into account like
venue size
amenities
date and time
in-house catering
wedding packages
decorations
furniture rentals
As you build a wedding budget, it's important to research destination wedding trends and consult a venue manager on the true market value of the venue's cost.
Researching Price Ranges of Venues
Researching and comparing potential venues is essential for figuring out what you can get within your budget. Begin by sorting the venues based on your guest list size and the type of location desired. Start by considering all venues within a 160-kilometer radius of your desired location.
When evaluating destination weddings, there are many considerations aside from just the cost, such as the time of year, the time of day, and the transportation resources available. Don't be afraid to negotiate the pricing with vendors and venues, as they are often open to a little wiggle room.
Venue Add-On Costs
It's important to consider the additional add-on costs that come with a destination wedding venue. Depending on the venue type and location, these additional services may include things like catering, decoration, audio-visual equipment, and photography. Couples also may need to pay extras like guest accommodations and transportation expenses.
All of these add-on costs should be taken into consideration before a final decision is made regarding wedding venue selection in order to ensure no surprise costs show up further down the line.
Identifying Potential Cost-Saving Opportunities
There are potential cost-saving opportunities that can help mitigate the total cost. One cost-saving opportunity is where to stay. Booking off-season and mid-week could lead to lower prices.
You can also consider negotiating with the venue or using a package deal to help reduce the overall cost. You can discover wedding packages all inclusive here.
It is also beneficial to research wedding venues to find ones that offer extra services, such as:
full catering
open bar
styling
decorations
photography
wedding planners
Smartly Plan Your Destination Wedding Venues
Overall, smartly choosing your destination wedding venues can help you create the wedding of your dreams. Researching wedding venues in advance, talking to the venue representative, and taking into account the budget will aid in creating a beautiful destination wedding. Start planning your wedding venue now and make the event stress-free and enjoyable.
Did you find this article useful? If so, please keep reading for more useful content.
Free Wedding
Giveaways + Sweepstakes
Enter sweepstakes & giveaways and enter to win a free honeymoon when you join. New winners are announced every week!