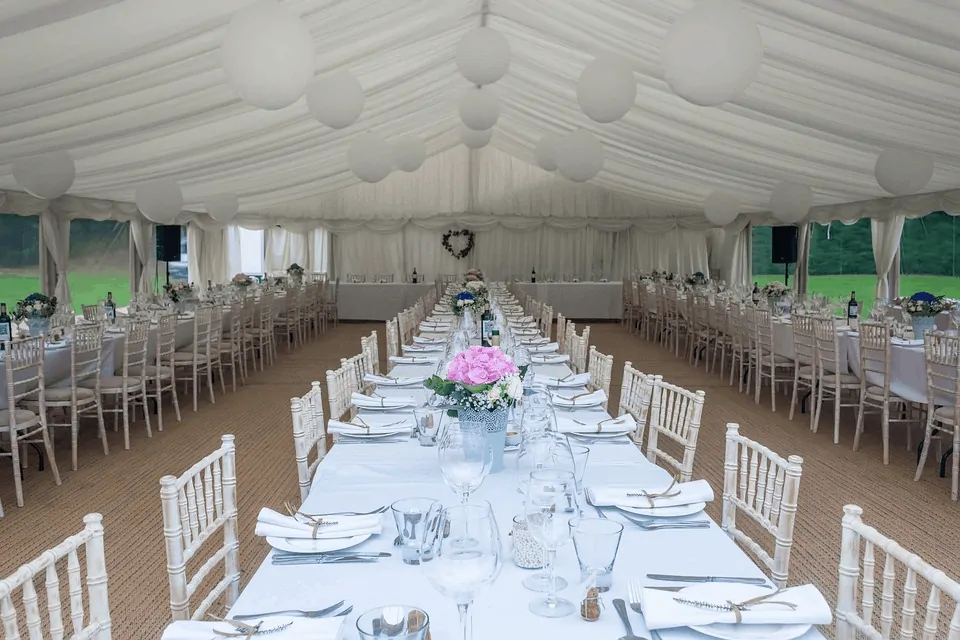 Long nights of relentless planning can be difficult and drive you up the wall, but unfortunately, they are an inevitable part of weddings. One aspect that many couples forget about is food. After all, there is no proper reception without decent meals.

So, if you want to impress your guests, check out the following reception meal styles you can include.
Plated Meals
If you are going with a classic theme, then this meal style is for you. Essentially, you have to plan beforehand and settle on appetizers, main dishes, and desserts. To go the extra mile, let your guests choose between different main dishes to accommodate everyone's preferences. Quite frankly, this style requires a lot of planning and resources, but it is worth it because everyone will get their meals at the same time. Also, because you can give your guests some time after every dish, they will be more inclined to dance and join in the festivities.
Buffet Style
Known as the most popular meal style at weddings, buffets are here to stay. What is great about this style is that you get to save some money because you will not require many servers. Your guests can choose what they want to eat from a big assortment of dishes. Servers will also be available to control the process and give your guests suggestions. The downside of this style is that not everyone will get their food at the same time, which can form lines and take away from the festivities of the day. However, it is a cheaper option if you do not want to break the bank.
BBQ Style
For daring couples who want to add a touch of country charm to their big day, a BBQ can be the perfect solution. This is especially the case if you are having an outdoor wedding. To perfect this meal style, make sure to get a good grill or smoker. Smokers, in particular, give food a lovable smoky taste, and those that work on propane can help save you time if you have a lot of guests. In that case, you should check out reviews to make sure that you get a smoker that can withstand the challenge of cooking so much food in a single day. Also, make sure that you get quality meat and veggies to impress your guests with your fancy BBQ!
Cocktail Style
If you do not want to serve heavy meals at your wedding, then opt for a cocktail-style reception. Servers roam the venue with trays full of champagne and bite-sized food, so this is a good option if you want your guests to focus on dancing and having fun without feeling heavy or bloated. It also adds a very fancy flair to your wedding, which is something you definitely want.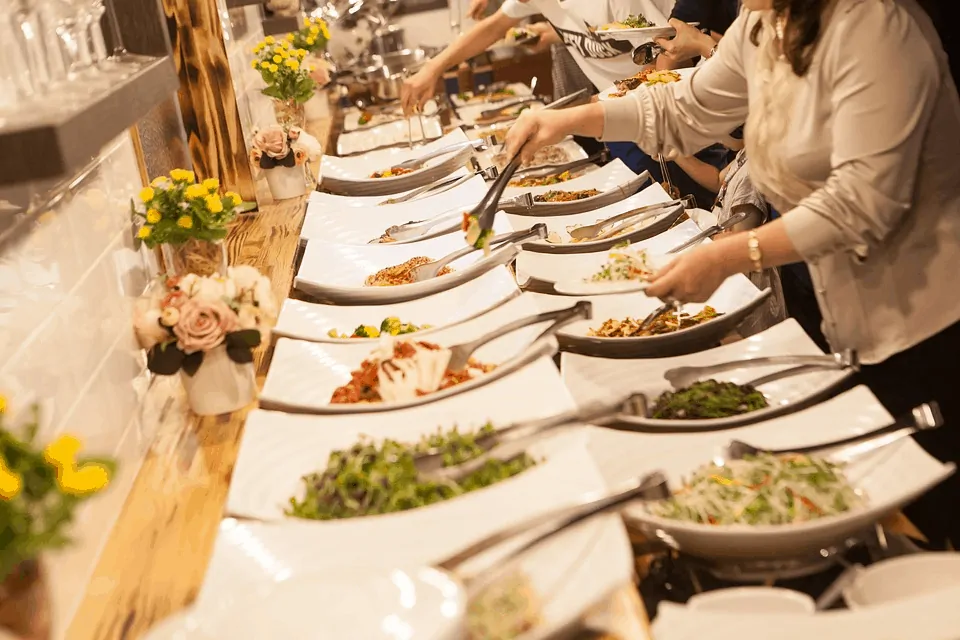 Food Trucks
New York couples, in particular, know the charm of food trucks, so why not include them in your wedding? This idea might seem a bit out there at first, but it fits with modern, down-to-earth wedding themes. If you are planning to have an outdoor wedding, get food trucks that serve comfort food like burgers and fries. However, if your guests are somewhat traditional, they might not be impressed by this choice. Still, it is truly a fun option!
Carnival Style
For couples who are kids at heart, carnival food is all they need. As carnival-themed weddings are gaining more momentum, you must use this trend to your advantage. By adding carnival food, such as cotton candy, fried Oreos, onion rings, and so on, your guests can truly enjoy your carnival-like wedding. Granted, you will not be serving your guests with a 3-course meal, but you can save some money.
Chef Stations
Entertaining your guests can be somewhat challenging, so if you want to add some fun to your wedding, opt for chef stations. Your guests can watch as the chefs cook their food in front of them. It can be a great way to make your guests mingle and chat with each other without making dinner boring. Go for sushi or oysters to complement this style.
Serve-Yourself Stations 
To strike a balance between daring and traditional meal styles, go for food stations. Your guests can serve themselves while chatting amicably with each other. You can also put foods from around the world in separate stations. For example, you can have Asian food in one station and French cuisine in another. The sky's the limit!

When planning your wedding, you should not forget about the meals you will serve. Chef stations, carnival food, BBQs, plated meals, and so on are all valid options. So, according to your theme, you can find the perfect meal style for your wedding reception. Also, make sure to check your guests' dietary restrictions if you want the reception to go without a hitch.

Free Wedding
Giveaways + Sweepstakes
Enter sweepstakes & giveaways and enter to win a free honeymoon when you join. New winners are announced every week!