"We believe in love, we believe in color, we believe in using our imaginations and bringing the "La vie en Rose" out of YOU!" Love is a beautiful blessing, a cherishable moment that should be represented in the most romantic and memorable way!
Zella & Matt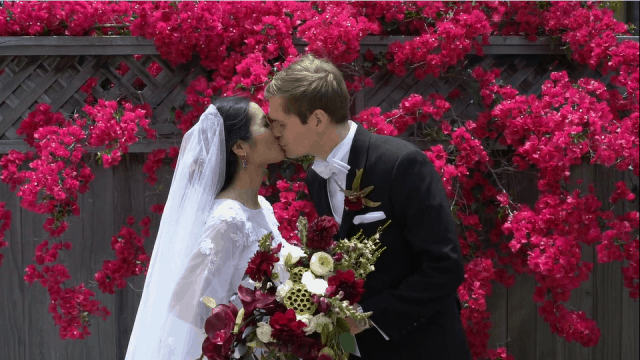 Shari Blackwell from La vie en Rose was hired as Matt & Zella's wedding planner, coordinator, designer, decorator and florist! Matt & Zella just tied the knot on June 9th, 2018! They live in the Philippines, she is studying to become a Dr. and he is a teacher. Since they live outside of the country I was hired as their guide and helper throughout this magical process, leading towards their marriage! Matt & Zella love to travel so we had a travel theme going for this wedding. The escort cards were passports for each guest that I made by hand. The reception venue was the Redwood Barn located in Scott's Valley, CA which is in the Santa Cruz mountains! Their photo booth was a vintage VW Bus called "Das Bus". It was absolutely a gorgeous day.
Here is the video from their videographer! They had a great time and a sparkling send off!
Zella and Matt from MS Photo & Video on Vimeo.
Free Wedding
Giveaways + Sweepstakes
Enter sweepstakes & giveaways and enter to win a free honeymoon when you join. New winners are announced every week!