An Original Post by Pilar of Globalrose.com
If you select the summer season to hold your wedding, you'll want to think about all the little things that you can do in order to carry the sincerest of feelings throughout the special day. The details of the bouquet and reception arrangements are an obvious aspect to reflect upon. Will you stud the flowers with accents such as pearls or shining stones? Will the table centerpieces be uniform or will you have smaller versions to fill the gaps between the large statement-pieces? Shall your wedding procession have two large arrangements to dress up the aisle lines? How will they be placed? On towering pillars? Tied to stands? Hanging from the the Church-doors?
You won'€™t want to neglect a single detail as it all plays a role. Pick up on the light-heartedness of the time and season and make sure to inject this mood wherever possible. You may want to focus on the flower girls, for example, the epitome of youthful brightness. A crown of flowers is a playful touch, remember how pretty the flower girls looked with their little accessories? Floral hair pieces mark the significance of the day, after all, how often do we get the chance to wear them? The girls will admire the bride, and such a detail will be a great source of pleasure not only to you and guests but to them, for they aspire to imitate the beautiful bride. Pink and yellow flowers go well to symbolize pure joyfulness and look great as bouquets or as stylish touches to the dress of those participating in the wedding.
Don'€™t pass up the chance to give your wedding that extra touch, in the end, it will all be worth it. It's not just about the day, but the memory you carry with you. Global Rose will help you make all your dreams come to fruition.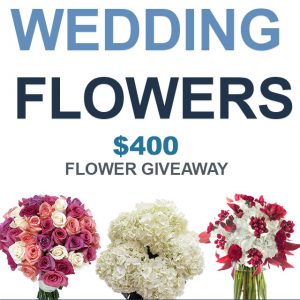 Free Wedding
Giveaways + Sweepstakes
Enter sweepstakes & giveaways and enter to win a free honeymoon when you join. New winners are announced every week!