Adventures In Paradise: Why A Costa Rica Honeymoon Is A Great Choice
When it comes to choosing your honeymoon destination, you'll want to think about what you and your partner like to do on vacation, etc. – to help you decide how you'd like to spend this special time. If you're the type of couple who likes a bit of adventure as well as the chance to relax on the beach, then look no further than Costa Rica.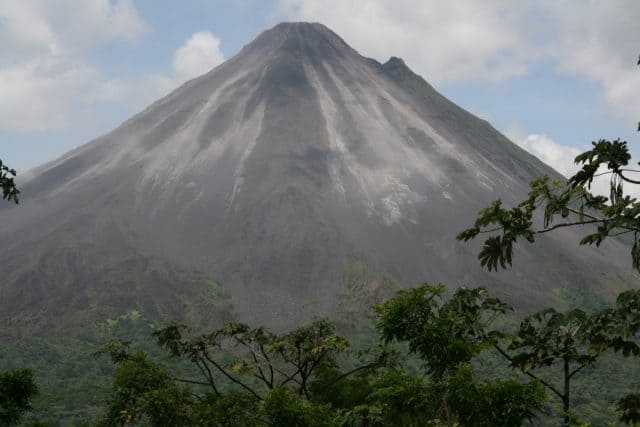 Image: Pxhere
Often overlooked as a honeymoon destination, Costa Rica offers newlyweds some incredible experiences to form the perfect start of married life. A beautiful destination that offers more than meets the eye, here are some of the reasons why a Costa Rica honeymoon is a great choice.
The climate
If sunshine and warm temperatures are a must for your honeymoon, then you won't be disappointed with Costa Rica's pleasing climate. While the dry season takes place from December to April, temperatures are pleasant all year round.
If you want to avoid the rain and the humidity, choose where you stay carefully. The Caribbean side of Costa Rica experiences more rainfall than the rest, while the humidity tends to be higher around the coast.
The landscape
The rainforest landscapes of Costa Rica are a sight worth seeing. The country has seen many efforts in recent years to protect its landscape, after once being threatened by deforestation. Because of this, Costa Rica is much less commercialized than other destinations, and while you'll find some upmarket hotels based there – many visitors prefer to stay in the heart of the rainforest and enjoying a romantic hideaway in a cottage or bungalow.
When looking at Costa Rica holidays, discuss the different accommodation options with your agent. It's easy to get a lot for your money to be able to enjoy a romantic, luxury honeymoon retreat.
Activities
If it's an action-packed honeymoon you're looking for, you won't be disappointed with what's on offer in Costa Rica. The great landscape means that there is a lot of choice of activities, featuring everything from bungee jumping to deep sea diving.
Some of the best things to do in Costa Rica include exploring the Arenal Volcano and the Hanging Bridges, while there are some great adventure parks located near San Jose and other locations. A great idea for a wedding gift is to have people pay for you to do certain activities on your honeymoon, so if you have some things in mind that you'd like to do during your stay, make sure you add them to your wedding list.
A haven for coffee lovers
A trip to Costa Rica wouldn't be complete without sampling its famous coffee. Costa Ricans are known to drink a lot of coffee throughout the day, and coffee lovers won't be disappointed with the choice that's on offer. You can even enjoy a coffee tour during your stay to give you more insight into how your favorite brew is made.
Choosing the right honeymoon can be difficult, but as far as cool honeymoon destinations go – Costa Rica is ideal. With opportunities to relax and unwind as well as enjoy some incredible activities, it's the ideal place for adventurers to start their new lives together.
Free Wedding
Giveaways + Sweepstakes
Enter sweepstakes & giveaways and enter to win a free honeymoon when you join. New winners are announced every week!