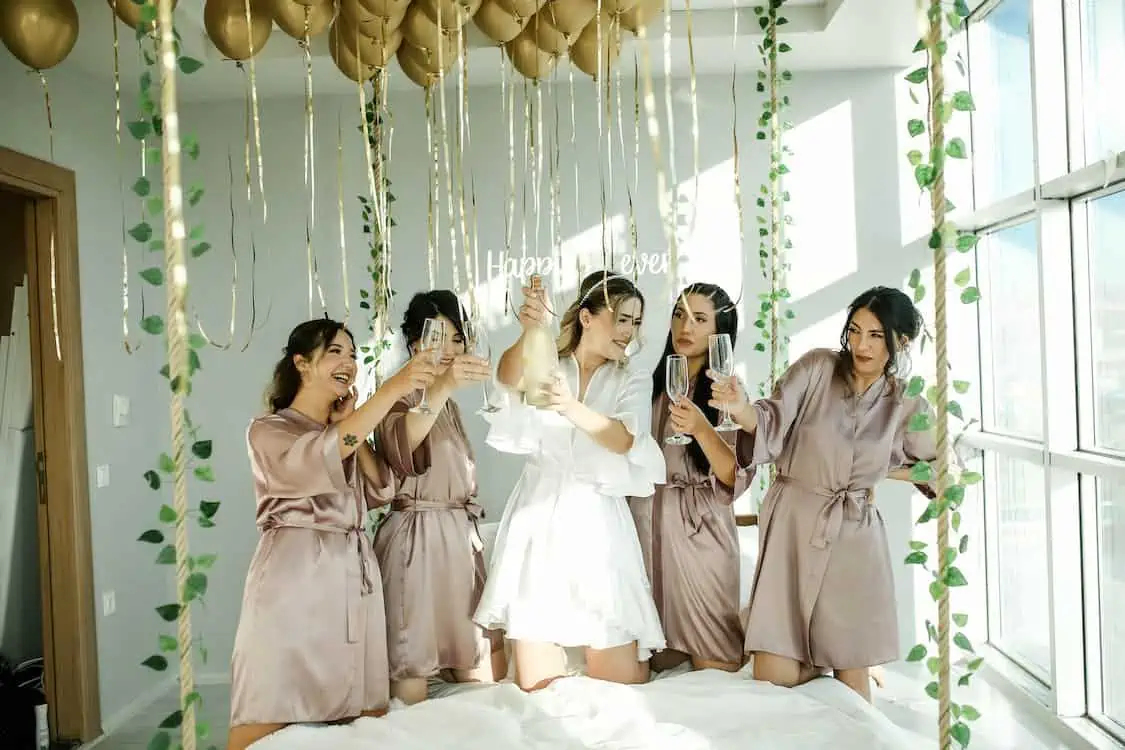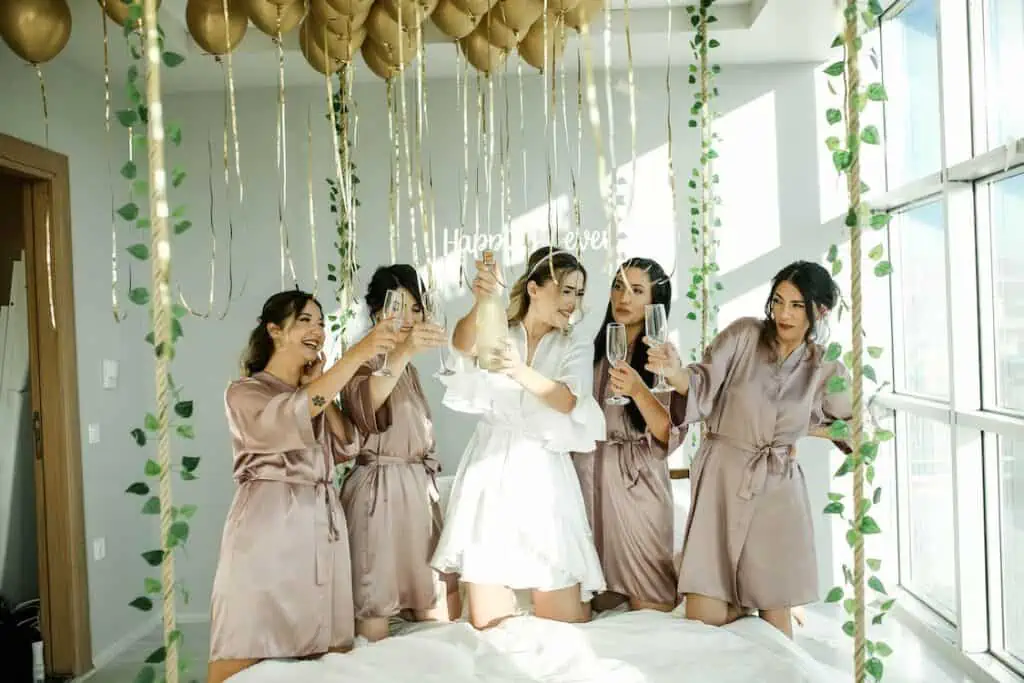 If you're reading this, you've likely been tasked with hosting a bridal shower for a loved one. Congratulations! If you're not the party-planning type, this can seem overwhelming, but it doesn't have to be. By following bridal shower etiquette, you can throw an unforgettable event and have fun while doing it.
What are the rules of a bridal shower?
If you've never attended or hosted a bridal shower before, there are some things you'll want to keep in mind to ensure the bride-to-be and bridal shower guests know what to expect and enjoy themselves on the day of the event.
DO send out invitations well in advance
It's easy for our calendars to fill up quickly and you don't want to send out invitations too late and risk a good amount of your guest list not being able to make it. Many bridal showers are held months before the wedding, so work with the bride and her bridesmaids to determine the perfect date. Also, keep in mind there will be other pre-wedding events, such as engagement parties and bachelorette parties to plan around as well.
Traditionally, invitations are mailed out four to six weeks prior to the event. If you're planning to order custom bridal shower invitations, be sure to place the order well in advance to ensure they arrive on time.
Ask the bride for the wedding guest list and base your bridal shower guest list on that to start. Typically, female friends and family members are invited, but this can vary depending on what the bride wants. Make sure she reviews the final guest list ahead of time and asks whomever she wishes to have there.
It's also a good idea to put a dress code on the invitation. You don't want someone showing up to a bridal tea party in jeans or to a casual affair in a floor-length dress.
DON'T forget to include the bride's registry information
Sharing wedding registry information with guests is critical to bridal shower planning. One of the biggest bridal shower traditions is for the bride-to-be to open her bridal shower gifts.
If guests aren't given registry information, they will be forced to shop off-registry or may not know to bring a gift at all. This could result in repeat gifts or in the bride opening gifts that she didn't ask for… awkward!
DO decorate with balloons, streamers, and flowers
Unless the bride has made a specific request, it will be up to you to determine the bridal shower theme. If you're really at a loss, enlist the help of the bride's mother or wedding party for ideas.
Once you have a theme in mind, you can order decorations to turn the bridal shower venue into the perfect space for an unforgettable bridal shower. Intricate balloon arches, floral displays, and personalized neon signs are trendy, yet classic options.
DON'T put too many decorations in a small space.
You don't want to go too crazy when it comes to wedding shower decor. An overcrowded space will take away from the attention of the bride and make it harder to mingle, play games, and open gifts.
DO provide food and drinks for guests
The right food and drinks are key when it comes to wedding showers. If you can provide a menu that follows the theme, even better!
If the shower is in the morning or midday, guests love brunch options like breakfast foods or a mimosa bar. If it is later in the day, lighter fare like finger foods and small portions are a safe bet.
DON'T forget about games and activities for guests to enjoy
The last thing you want is for guests to get bored at the bridal shower. Fun bridal shower games like bridal bingo or something to keep people busy like a photo booth will ensure that the event moves along.
DO discuss the groom's attendance ahead of time
Discuss this with the couple before making any decisions. Some brides prefer their future spouse not to attend, while others want them there for part or even all of the event. This is a personal decision, so it's best to let them decide what they are comfortable with.
Who traditionally pays for the bridal shower?
An inevitable part of the planning process is shelling out the cash to pay for everything, but what is the proper etiquette for funding this pre-wedding party?
DON'T allow the bride-to-be to pay for anything
Weddings aren't cheap, so the bride-to-be has enough to pay for! As the host, you should not ask the bride to pay for anything at her wedding shower.
DO ask for help from the bridal party or the bride's mother
Just because you're planning the bridal shower doesn't mean you should be on the hook for paying for everything. Don't be afraid to ask fellow bridesmaids, the bride's mother, or future mother-in-law for assistance.
How do you make a bridal shower enjoyable?
DO stick to the plan
The best way to host an enjoyable bridal shower is to keep people entertained and moving at a good pace. Include fast-moving games that keep people's attention and be sure to have a few activities guests can take part in during any downtime.
Opening gifts take the longest and people are bound to lose focus. The best way to avoid boredom or side conversations is to incorporate games into gift-giving as well.
DON'T let guests leave without party favors
Bridal shower favors are a great way to thank guests for attending and to give them something to remember the event by. Whether you choose something edible like custom sugar cookies or something more functional like a bottle opener, be sure to choose a party favor that ties the theme together.
You're ready to throw an unforgettable bridal shower
Following the proper etiquette is simple when you break it down into do's and don'ts. If the bride has assigned you the responsibility of planning her bridal shower, it's because she trusts you to do it! Have faith in your abilities and don't overthink them. You've got this!
For more wedding ideas, giveaways, and the chance to win the Sandals Honeymoon, join the WeddingVibe today!
Free Wedding
Giveaways + Sweepstakes
Enter sweepstakes & giveaways and enter to win a free honeymoon when you join. New winners are announced every week!