When planning to attend a wedding, you should take your time when planning for a gift. You cannot just wake up on the morning of the wedding without knowing what to get the couple. Here are some wedding gift ideas that you cannot go wrong with:
Glass And Barware
You cannot go wrong with glassware; you just have to choose sets that stand out from the rest. The best gifts include champagne flutes, ice buckets, wine glasses, and decanters. The reason why choosing this gift is always a good choice is because everyone uses glassware and barware at one point in their lives.
Bed Linen
Most wedding couple choose to include bed linen in the gift registry because every couple needs it, but buying it can be costly. You can choose anything from sheets and blankets to duvets and quilts and make them very happy..
Perhaps giving a gift of bed linen is a throwback to the marital bed idea, prised in many cultures past and presen. There is something intriguing about entering married life with new linen. The best linen you can get the couple is Egyptian cotton, because it is of high quality.
Dinner Sets
As traditional as it might seem, a dinner set of special-occasion china or of "everyday" dishes is a very popular gift. Perhaps most people remember wedding china from their childhood years and want to give away something similar yet modern. A dinner set makes a lovely wedding gift, especially if the couple that is getting married likes to throw huge holiday dinners or parties.
Hotel Stay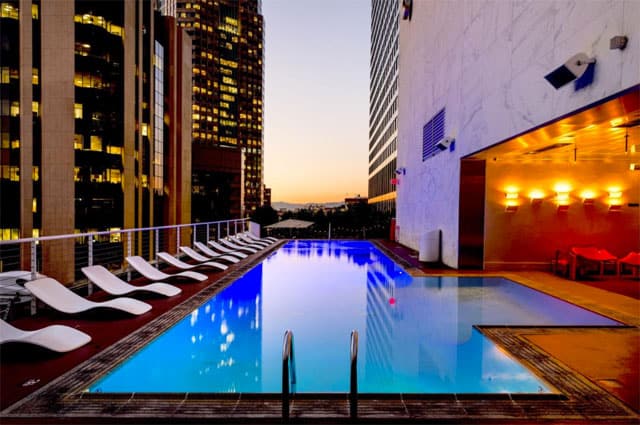 You cannot go wrong with this gift as most people like to get away on a special trip. However, you need to ask the couple if they can afford to take a few days off work to go on a trip.
You can get some great deals at Ocean City hotels. If you can afford it, you should book a 5-star hotel for the newlyweds and they will be eternally grateful. Many couples have honeymoon registries that allow you an easy way to contribute to their honeymoon.
Kitchen Appliances
A small kitchen appliance is a great wedding gift. Although most people who lived on their own have basic appliances, they still want the little things that make cooking more enjoyable. Appliances that most newlyweds receive include juicers, coffee machines, blenders, stand mixers.and slow cookers. You should consider choosing a unique appliance that the couple might not already have.
Cutlery Set
What would be the point of having a lovely dinner set without the cutlery to lay it out? When other guests have brought dinner sets, you cannot go wrong with a classic cutlery set. Such a set will last for a long time and still look good several years from now. Many couples have a silver pattern registered along with their china pattern and other requested items.
Portraits
As weird as it might sound, giving the couple a portrait of themselves or their favorite pet is a unique idea. The newlyweds will love your creativity. The trick lies in finding the right pictures without giving your wedding gift idea away. Are you doing a dog portrait? You should know where to find pet portrait artist who knows his craft.
Towel Bundles
You can buy a bundle of soft fluffy towels for the newlyweds, because a coordinating range of beautiful towels is a welcome display in the bathroom. Just make sure that you select a range of bath towels, hand towels, bath sheets, and guest towels that are 100 percent cotton.
Luggage
This is an ideal gift for newlyweds because they are about to embark on their honeymoon. Therefore, it makes sense to choose a brand new set of luggage for the lovely couple: suitcases and cabin bags. Is the couple very adventurous? You should consider buying backpacks or rucksacks for them.
Clothes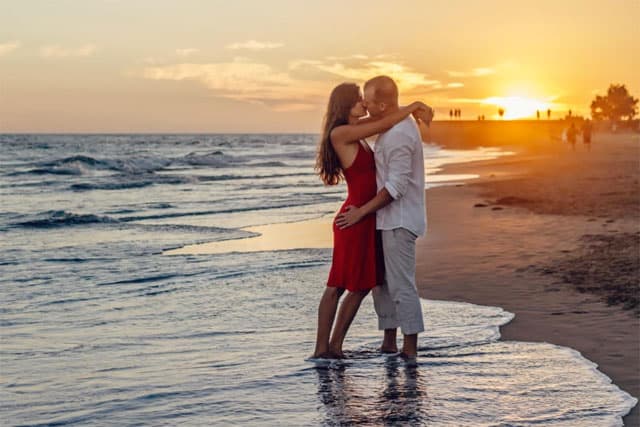 You can get a nice dress like a custom dress by azazie for the bride. Make sure that you choose a simple style that she can wear on her honeymoon.
Author Bio:
Jim is a super-connector with Towering SEO and OutreachMama who helps businesses find their audience online through outreach, partnerships, and networking. He is also the Founder and contributor of All Urban Buzz and  a professional writer who has been in the business for 5 years. He has hands on experience with cars, tech, and relationship advice, among other things. Because of how quickly he can turn articles around, he is able to take on multiple projects at once. His writing experience spans from SEO articles to technical guides and everything in between.
Free Wedding
Giveaways + Sweepstakes
Enter sweepstakes & giveaways and enter to win a free honeymoon when you join. New winners are announced every week!