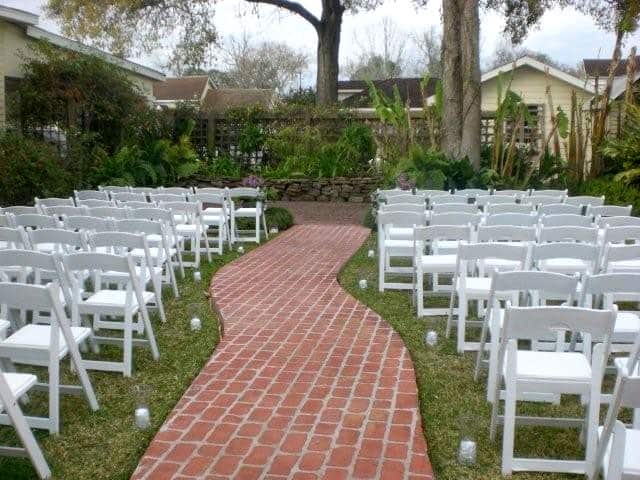 Choosing a venue for your wedding and reception is not only an important decision, but it should be done as quickly as possible. Most venues can only accept one wedding per day or evening, and most weddings take place on Fridays and Saturdays. Holiday weekends may not be acceptable for some venues. Add to that the considerations of weather and time of year, if that is important to you, and the choice narrows down considerably.
Your first task should be to determine the number of guests you intend to invite, ruling out those which you must invite but you know won't attend (i.e, your 90 year old aunt who lives in France). The guest count will be crucial to pricing information not just for your venue, but for many of the other wedding service vendors you will be meeting with.
Next, you must decide what time of the year you would like your wedding to take place. You may have always dreamed of an outdoor ceremony, however, if the location you choose for your ceremony and reception has no provisions for cold, hot or inclement weather, this may greatly affect the outcome of your dream-come-true wedding. If you choose to have your outdoor wedding in the heat of the summer or chill of winter, you must be willing to accept the temperatures that come along with these times of the year, unless your venue has alternative provisions for those circumstances.
Article Submitted By:
The Caldwell House
www.TheCaldwell.com
Free Wedding
Giveaways + Sweepstakes
Enter sweepstakes & giveaways and enter to win a free honeymoon when you join. New winners are announced every week!