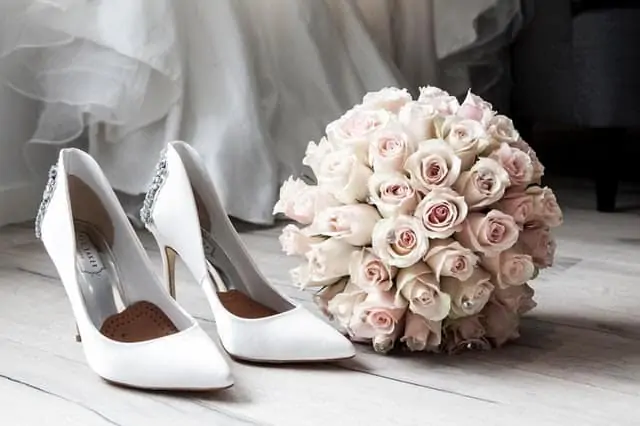 Photo by Terje Sollie from Pexels
You probably never thought seriously about everything that goes into a wedding until you decided to walk down the aisle yourself. Now that you've at least started researching your wedding, however, you've got a much better idea of what it takes to organize one. Now could be a good time to think about whether you could turn that knowledge into a business.
The basics of the wedding business
Every so often, somebody predicts that weddings are going to go out of style. It's possible they may be right. After all, nothing is guaranteed. Realistically, however, it seems unlikely that it'll happen any time soon. People aren't stopping getting married. They're just tending to get married later than they used to.
What is very definitely changing is the way people celebrate weddings. Traditional weddings are still hugely popular but now there are multiple variations on them. Non-traditional weddings are becoming increasingly popular. Destination weddings are probably the most obvious example of these. There are lots of others.
In short, therefore, the fact that the wedding business is so huge and so diverse means that there really is a place for everyone. It doesn't matter what your talents are, there's a use for them. The key point to understand, however, is that anyone delivering any sort of wedding service will usually be expected to deliver them to a very high standard.
This has two implications. Firstly, you need to work on your skills until you are totally confident you can work to the required standard (possibly at speed). Secondly, you need to be able to demonstrate these skills convincingly to potential clients.
Getting your skills up to standard
Getting your skills up to standard is usually a matter of practice and possibly study. You should be prepared to invest in equipment and training. You should also be prepared to volunteer/work for free to gain experience and build a portfolio.
Always remember that you're going to need to charge enough and/or work quickly enough to make a profit from your skills. It's therefore very much in your best interests to hone your skills thoroughly before you start charging for them.
Demonstrating your skills
For the most part, demonstrating your skills basically means having a portfolio. These days, however, that can take many forms. Ideally, you should have a website as your "home ground" on the internet. You should also have a presence on at least one social media platform. This should probably be a visual platform such as Pinterest, Instagram, YouTube, and maybe Tiktok.
It's advisable to have some printed marketing assets as well. The wedding business, by its nature, is very much focused on the real world. That means you're probably going to meet a lot of people in real life.
The easiest and most effective way to persuade them to keep in contact with you is likely to be to give them a business card and/or a wedding brochure. Having your details in print saves them from needing to remember them. These days, you might want to take that a step further and include a QR code as well.
Free Wedding
Giveaways + Sweepstakes
Enter sweepstakes & giveaways and enter to win a free honeymoon when you join. New winners are announced every week!