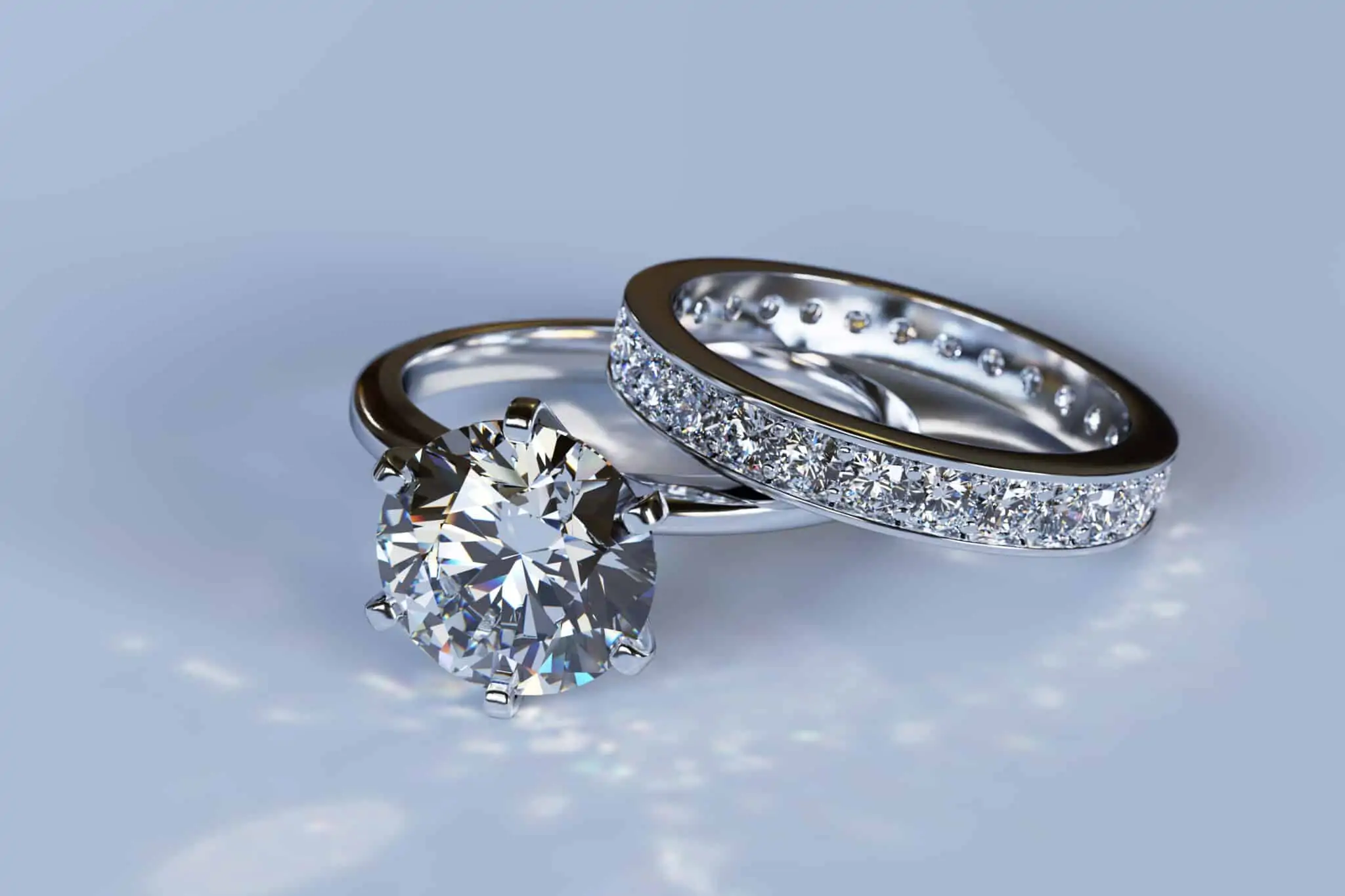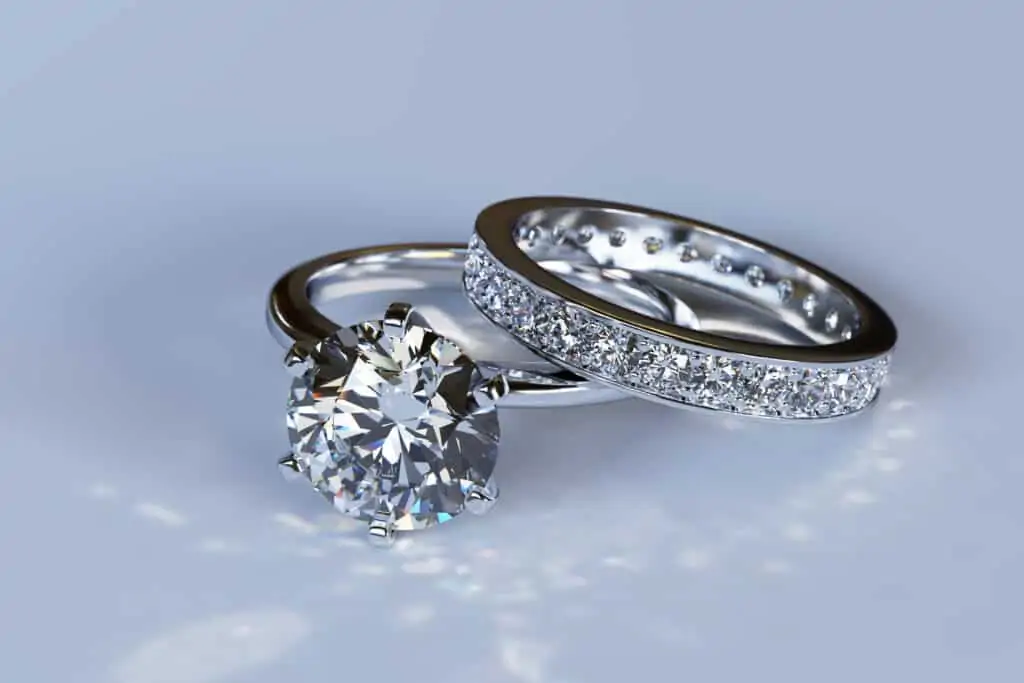 During most wedding ceremonies, all eyes would be on the bride. But that does not mean the groom no longer needs to look his best. Aside from the snappy suit and neat hair, it would help if you consider wearing a bit of jewelry, too.
Instead of asking help from your partner on what to choose (she might already be busy with wedding prep), gain more independence by picking pieces on your own. It is pretty easy, and you will have this quick guide to help you out!
Read on to learn some tips on choosing diamond jewelry fit for a groom.
1. Stay Subtle
Most grooms might like to use simple accessories, and you might be one of those grooms. That is perfectly fine because sometimes, subtlety significantly impacts an outfit.
Stick to dainty diamond pieces like tennis bracelets that peek out from your sleeves. It will be great if these accessories also match the cufflinks. It will be even better if your diamond jewelry matches your partner's engagement ring. Never go overboard, though. One stunning bracelet is more than enough.
Also, when choosing men's wedding bands, consider one with diamonds too. These pieces might be more expensive than non-studded gold ones. But if you want to make a subtle statement, diamond rings are your best bet. Wedding bands come in various shapes, sizes, colors, and styles. You're bound to find one that matches your tastes and maybe even impress your bride.
2. Keep An Eye On The Cost
Jewelry can be pretty expensive, and this is especially so for wedding jewelry. But if you know where and how to look for accessories, you may encounter a piece or two that's worth the money.
Imagine the jewelry as a car or type of beer. You might want a fancy sports car and high-end craft beer or a decent second-hand ride and a six-pack from your local grocery store. It all depends on your preference and budget.
Prices depend on the style of the jewelry. Diamond rings and bracelets are pricier, but if you're the type to want to show off, these will look great with your wedding day outfit. Watch out, too, because lower prices usually mean smaller or duller diamonds. If it's too good to be true, it probably isn't.
3. Canvassing For Carats
If you have spent time and energy looking for the perfect engagement ring for your now-bride, you should also use that same effort into looking for your jewelry. When on the hunt for pieces, there are a few elements you need to examine.
Like gadgets, diamond jewelry has its specifications called the 4Cs. These are:
The more color a diamond lacks, the rarer it is.
A dazzling diamond that reflects light well often has a high-quality cut.
Clear diamonds have little to no blemishes or other mineral inclusions.
The size of the diamond relies on its carat weight.
It is not required to think about all four Cs. Decide on which one or two you want to focus on when searching for diamond accessories.
Nope, not to some way playing music onstage. If you're in charge of looking for wedding bands for both you and your partner, you will need to consider the metal band the diamonds will be on.
The common metals for most wedding rings are:
This metal is a classic for wedding and non-wedding jewelry.
Made of gold, silver, and copper alloys, this metal is sturdier than yellow gold and complements any skin tone.
A favorite for wedding and engagement rings, this metal is durable yet may require replating since its rhodium plate can wear over time.
This durable, hypoallergenic, and elegant metal is resistant to corrosion and comes in gray-white.
A rare choice for wedding accessories, sterling silver is soft and tarnishes quickly but is still an excellent choice for those on a tight budget.
For some extra fun, choose a metal band that is wide enough for engraving. You can put in the rest of the names, a short and sweet quote, or these other wedding ring engraving ideas to make them more personalized.
4. Scout For Shops
While your wedding may be months or weeks away, it is wise to start looking for wedding rings as early as possible. Shopping for wedding bands and diamond accessories isn't like shopping for shoes.
You should visit at least three reputable jewelers and collate the best options, thus, easier for you to narrow them down. Browse as much as you can and take notes. You wouldn't buy the first house you see on sale, would you? Take your time. Diamond jewelry is a huge investment, and you shouldn't toss cash at any piece.
If you can, search up shops online. Canvass what each store has to offer and the qualities of each piece before ordering or visiting the physical store. Doing this also allows you to check prices beforehand.
5. Curate A Checklist
A week before your wedding, list down every necessary accessory for your outfit. While your mind might be on the most expensive pieces (like the diamonds or rings), never forget the other groom accessories you need for the wedding. The tiniest detail left out can make or break your overall look.
And, on the day before, rewrite the list again. You may add or remove some items, but you must have everything ready. The last thing during the big day is to worry over something you may have forgotten to bring.
It's The Groom's Day Too
Many people say that the wedding is the most special day for the bride and often forgets that it is significant because she's marrying someone. The groom is the other half that completes the wedding ceremony, so even if you do not wish to outshine your partner, you have to look amazing too. Sometimes, a well-placed piece of diamond jewelry can give you the attention you need for the event before all eyes return to the bride.
Free Wedding
Giveaways + Sweepstakes
Enter sweepstakes & giveaways and enter to win a free honeymoon when you join. New winners are announced every week!