As of now, the standard cost of a wedding is approximately $30,000, making it a costly event in life. It is more expensive than birth, car insurance, or home down payment. For those students who have received scholarships, just three years of college may cost less than a wedding. This would imply that fun and memorable weddings are made explicitly for the rich, which is not always true. If you do not have $30,000 to blow, you should not worry. You can still enjoy that stylish and memorable wedding, as you save money.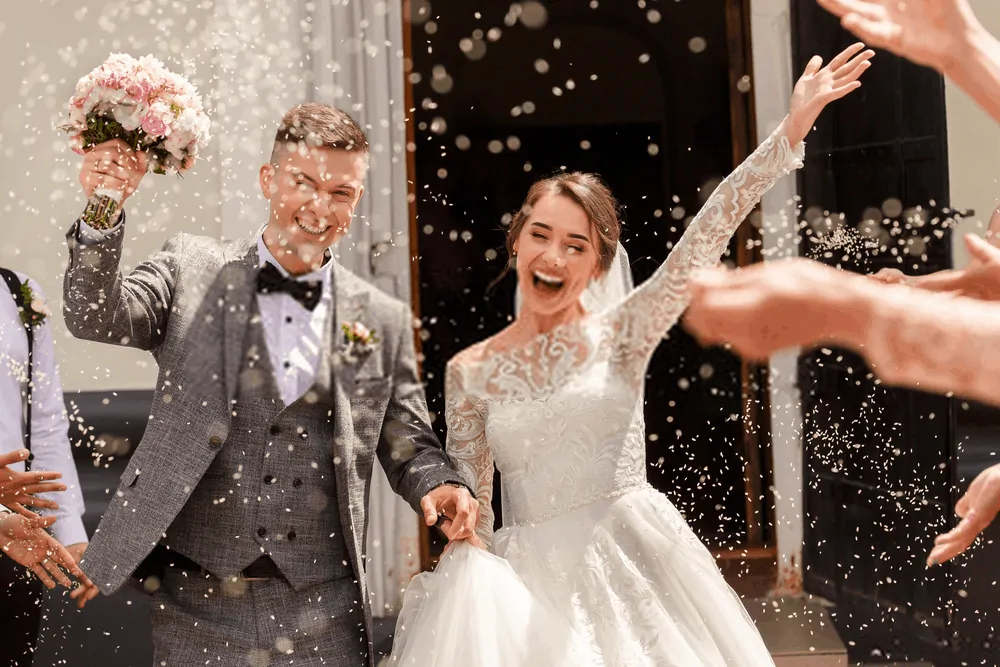 Image via Adobe Stock by Wedding Photography
Ways to Have a Memorable and Stylish Wedding
Hire a Wedding Planner
Hiring a wedding planner for your big event is a considerable investment. It is also a sanity-saver. You may start the process of wedding planning excited about purchasing a dress or cake-tasting. However, the nitty-gritty elements that make up the fun-bit of the events can be mind-boggling. Having an experienced event planner from Anticipation Events will come in handy at assisting you with the mundane tasks, including checking if the caterer is readily available and ensuring that you rent the right number of glasses and plates.
Limit the Guest List
This is the first step towards cutting down costs on your wedding day. It is also the hardest, but the most crucial since the majority of the total expenses will be dependent on it. You should limit the guest list to enjoy a rather economical wedding. Other than that, you can also limit your reception guest list by finding a hall reception for the venue.
Choosing an Affordable Wedding Venue
While almost every aspect of a wedding event is optional, there is one thing that you cannot skip: the venue. Besides, you have to have a space for your friends as well as family to converge and celebrate. The wedding venue might be costly, even though you can always save money by formalizing the union on a different day from Saturday. You can also find a place on the outskirts of your city, although finding a venue could be another daunting task altogether.
Make your Invitations by Yourself
With a top-notch home printer and time, you can always make a classy invitation for your wedding by yourself. Other than that, sites such as VistaPrint provide affordable wedding invites from home. They have fancy options that will do the trick. You can also hire a reliable yet affordable graphic designer for a small token. The individual should be capable of customizing an invitation for you.
Stock the Bar
Alcohol is a huge expense in weddings. It is also a significant variable you should be able to play around with to cut costs. Rather than the option for an open bar, you could offer specific drinks such as wine as well as beer. That should help you save money.
Final Thoughts
This is definitely your special day. You should be in a position to do what you want and invite who you would like. Care to plan it with the planner you have hired or by yourself. But do not be afraid to delve into breaking stodgy. With the tips shared above, you should be in a position to reduce the cost.

Free Wedding
Giveaways + Sweepstakes
Enter sweepstakes & giveaways and enter to win a free honeymoon when you join. New winners are announced every week!