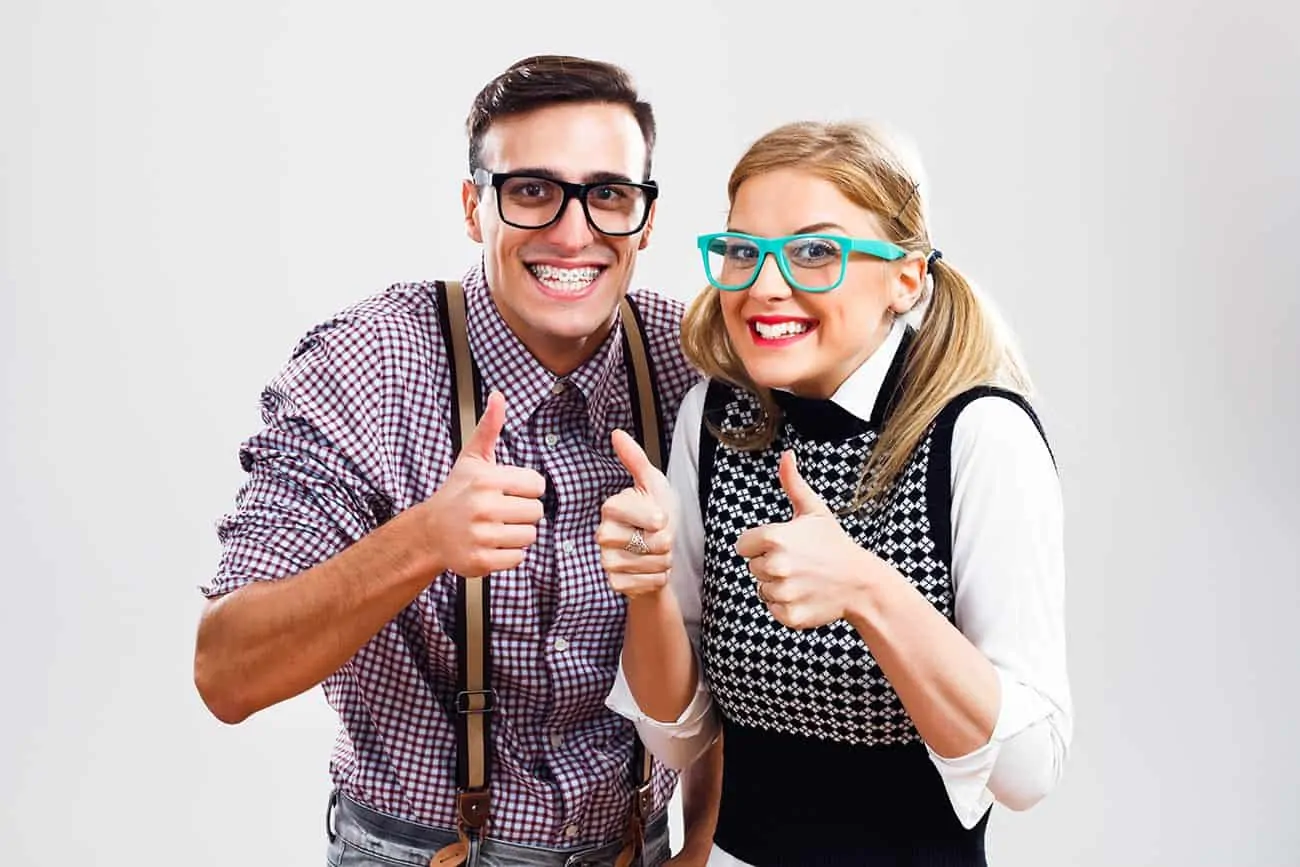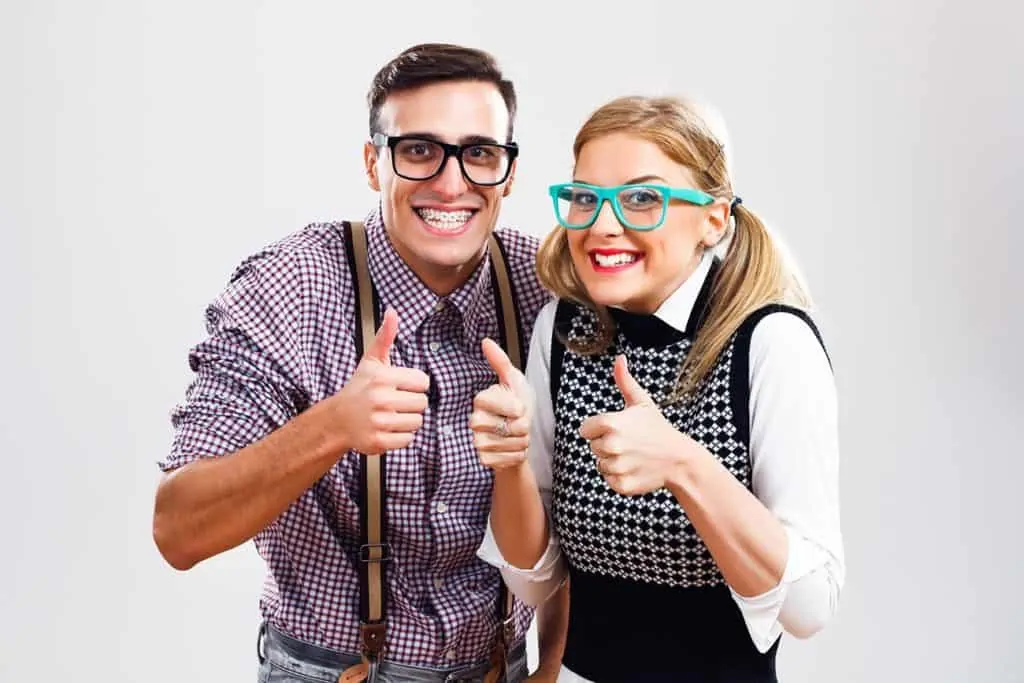 Your wedding is as unique as an event as the both of you are as a couple, and there are many ways in which you can make it stand out. 'Cool' and 'nerdy' are in many ways two sides of the same coin – one that would probably have 'niche' engraved along the edge. No two people, even within a relationship, will agree on absolutely everything they consider to be 'cool' and 'nerdy', but both of these fairly flexible terms come with a few ground rules.
At least in wedding entertainment terms, for something to be viewed as 'cool', it needs to be 'established' and 'impressive', whereas for something to be viewed as 'nerdy', it's usually 'alternative' and 'fun'. For example, a jazz quartet wearing tuxedos and a make-your-own mocktail station fit neatly into the 'cool' category, whereas a clown and a candy floss machine lie more in the realms of 'nerdy'.
The most successful wedding would feature elements of both: an air of sophistication blended with an air of silliness whilst still marrying your individual and shared interests as a couple, resulting in a very 'you' wedding which will still be appreciated and enjoyed by all.
Wedding Music
Cool – swing ensemble with rat pack-style vocals and full horn section, string quartet, harpist, jazz pianist
Nerdy – tribute bands, Disco DJ
Swing, certain types of jazz and 'adult contemporary' all fall into the 'easy listening' category, and will as such sit well with your more mature guests. Tribute bands, as accurate as their portrayals of their music idols may be, will of course only appeal to fans of that specific genre of music, or even that specific band. And while cheesy disco songs may have kitsch value nowadays, a lot of people will still be put off by how annoying such songs as 'Agadoo' and 'the Macarena' can get.
Classical music and jazz do however run the risk of seeming a little uptight and stiff, especially to younger ears, so the best solution is to hire a classic ensemble and have them perform modern tunes, much like Postmodern Jukebox style bands performing cabaret interpretations of everything from Lady Gaga to Nirvana.
Wedding Catering
Cool – gourmet burgers, vegan cuisine
Nerdy – candy floss, popcorn, hotdogs, cupcakes
'Cool' food is whatever's trendy at the time, and, lucky for God's creatures great and small, vegan food is trending like a sassy Ariana Grande tweet. But everyone secretly knows that junk food is the most fun – overly greasy, salty, sugary food that's bound to land you in hospital is what we're all craving.
It's hard to make carrot sticks and hummus seem more appealing than chips 'n' dip, especially to your younger guests, but a balanced diet is always the way to go. The best thing you can do is put on a buffet-style spread with a few naughty treats offset by a few healthy snacks – that way, you shouldn't receive too many complaints from either side.
Wedding Theme
Cool – retro, roaring twenties, jazz era, Great Gatsby-inspired, vintage, 1950s
Nerdy – fantasy, sci-fi, cosplay
It's not much of a stretch to ask your guests to don a period-appropriate suit or drape themselves in an era-specific dress, but it might be a bit much to expect a legion of Stormtroopers to assemble at the bride's side and a horde of Uruk-Hai at the groom's.
If you go with something a little more vague, like a certain decade, your guests will have the freedom to interpret that however they like. Most modern people still look pretty good in victorian outfits, which cover everything from Oscar Wilde to Oliver Twist. However, this may not be as appealing to the more imaginative couple.
What you really need is either a theme that can accommodate traditionally clothed guests (they could be the Muggles from Harry Potter, or civilians from a Doctor Who episode set in the present day), or a theme you can tone down and limit to just the couple's and bridesmaids' outfits, along with the cake and the décor. There's a fine line between tasteful and tacky when it comes to themed weddings, and the key lies in how into it your other guests are – so try and make it easy for them!
Wedding Entertainment
Cool – close up or street magician, singing waiters
Nerdy – clowns, balloon modellers, caricaturists
Singing waiters are experiencing a boom in popularity at the moment, so if you're looking to surprise your guests, this is a cool way of giving them a pleasant one. The music becomes an immersive experience, and there's a lot to be admired in someone who can serve you up a song as well as a drink. They may not, however, be such a huge hit with your younger guests after the initial reveal.
Clowns, on the other hand, are famously the source of many phobias (particularly coulrophobia), so even if you're a big fan, it might not be worth terrifying your guests. Clowns, along with balloon modellers and caricaturists, still carry a bit of a stigma of silliness, but these days, if you search the web carefully, you can find some really decent artists whose work will put a unique and not unflattering spin on your guests' smiles.
Magic enjoyed something of a resurgence in popularity during the 2000s, mostly thanks to the edgier stunts performed by TV stars such as David Blaine, Derren Brown and Dynamo. Out are the pulling-rabbits-out-of-hats and magically-appearing-bunches-of-flowers antics of Paul Daniels and Tommy Cooper, and in are wedding rings inside eggs, smartphones trapped behind windows and lightbulbs being smashed and eaten. So modern magicians could actually be considered cool, and also appeal to your inner nerd!
Free Wedding
Giveaways + Sweepstakes
Enter sweepstakes & giveaways and enter to win a free honeymoon when you join. New winners are announced every week!