Get with the (wedding) program!!
A wedding is a blended conglomeration of people.  Friends, family, acquaintances, co-workers, etc. from two different walks of life.
Some may know each other, others may not.
If only there was a way to help all of these different guests get on the same page (awesome foreshadowing pun intended) and provide them information about the ceremony…..oh wait, there is!  A wedding program!
A wedding program is a wonderful way to help your guests feel more part of the ceremony.  They are also an excellent way to identify and acknowledge the very special people in your life that are taking part in the wedding.
Most wedding programs include:
-The names of the to-be-weds
-Members of the wedding party
-A ceremony itinerary
-the words to any readings or songs if you chose
It's also a great place to put any extras or personal info that you'd like as well (it's your wedding, you can add whatever you want!) like the story of how you met, pictures, special recognition and thank yous.
Also think about adding directions/instructions for ceremony as well.  No matter how many different ways and places you give your guests directions, someone will always ask, "how do we get there?"  And the wedding program is the last thing they will have in their hands before the reception…
And, it makes for a sentimental keepsake.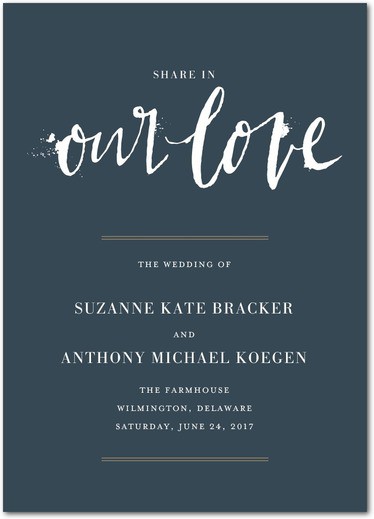 So now that you know you want a wedding program, and what to put in it, time to grab your typewriter and get to work, right!?
Just kidding.  As fun as it would be to set up the wooden printing blocks and hand crank a printing press like you were Ben Franklin (sans the powdered wig), you don't have time for that!
Fortunately for you, creating your own custom wedding program has never been easier.  You can create your own custom wedding programs and have them shipped right to your door by simply clicking Here:
There are tons of different themes to choose from, and you can customize colors, font, pattern, etc.
You can see the latest trends and search for inspiration and ideas.
So what are you waiting for?  Get with the (wedding) program and make yours today!
To see all wedding program options, click here: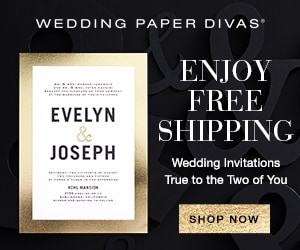 Free Wedding
Giveaways + Sweepstakes
Enter sweepstakes & giveaways and enter to win a free honeymoon when you join. New winners are announced every week!