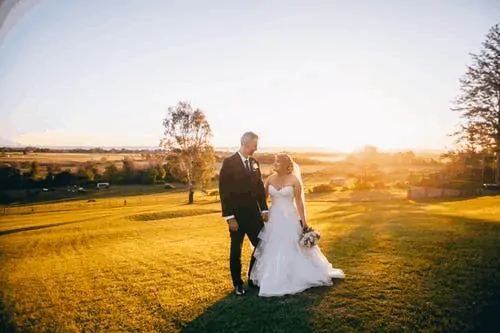 If you are to invest in a pair of braces for your wedding, you need to make sure you wear them properly. Read on to discover everything you need to know.
When wearing wedding trouser braces, you should avoid teaming them with skinny trousers or any other style of trouser that is overly slim. The braces will look out of place when teamed with this type of garment; they need to be worn with something that has a bit of room. The great thing about braces for trousers is that they are adjustable, and thus you can be sure of comfort no matter how tall you are or what size you are.
Nevertheless, you do want the braces to sit naturally at the waist. If you were to have them at the hips, it would not only be uncomfortable but it would not look great either. Because the braces sit at the waist, it is important to look for trousers that have a little bit more room, as they are going to be raised slightly higher than what they would be if you were wearing them with a belt. By having a bit of extra space at the hips, you can ensure the trousers lie perfectly no matter whether you are stood up or sitting down, and this leads to optimal functionality and comfort.
Clip-Ons vs. Buttons
You can choose from a whole host of styles, colours, sizes, and designs. However, one of the main things you need to consider is whether to choose clip-on braces are those with buttons. Continue reading to discover more about both choices.
There are different types of trouser braces that are available, but the two main options are button or clip-on braces. The former features button tabs that are made from cloth or leather ends, which will attach to the buttons on your trousers or jeans. On the other hand, clip-on men's trouser braces have sharp teeth that grip onto the material of your trousers. The latter are a popular choice because they offer the quickest and easiest way to wear braces. All you need to do is clip them to your trousers; it is as simple as that.
Clip-on braces also look great with trousers that do not have any waistband with loopholes and such like. However, if you go for the button version, your trousers need to have buttons or you will need to get them sewed in. Another benefit of clip-on braces is that they are a lot more cost-efficient. Nevertheless, a lot of people like the button version for weddings, as they think they offer a sleek way of keeping your outfit together. Make sure you keep your shirt tucked in for the complete look.
With both options, you have a whole host of options to choose from. You can select from various colours, styles, and widths. Nevertheless, there is no right or wrong answer; it all comes down to your own personal style.
Free Wedding
Giveaways + Sweepstakes
Enter sweepstakes & giveaways and enter to win a free honeymoon when you join. New winners are announced every week!