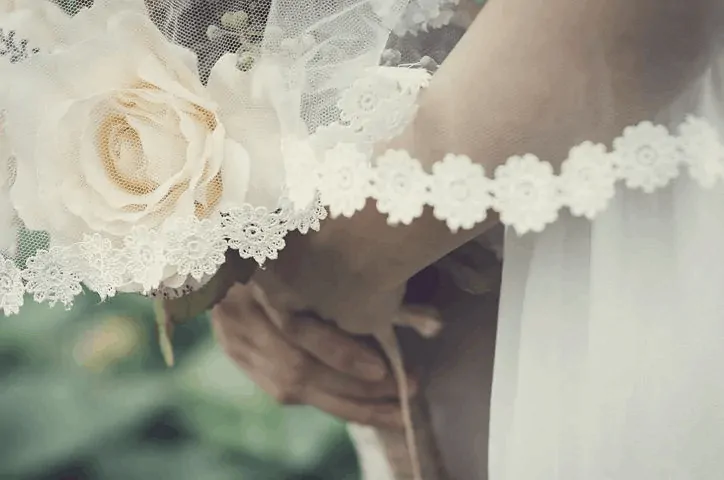 Photo Courtesy of Pixabay
Every bride wants to look their best and feel like a princess on their wedding day. For many brides, a more modest look is in line with their personal taste, age appropriateness or religious requirements. There are thousands of modest wedding dress styles available to suit your needs and still leave you feeling as glamorous as every bride should be when they walk down the aisle.
Most brides have imagined what their wedding dress will look like for many years in anticipation of one day finding the perfect partner. For many brides, the wedding preparations don't get underway in any serious sense until they find the perfect dress to walk down the aisle.
If you are looking for modest dresses to wear for your wedding it's important to consider the style of the dress as well as the details that pull your whole look together. Let's take a look at some of the best wedding dress styles for the modest bride.
Empire Waist
If you are looking for a dress that is complementary without being too figure-hugging you should look at empire waist styles. This type of dress is very flattering on most body frames especially those that may be carrying a few extra pounds around the waist.
The established waistline sits closer to the bottom of the bust where it is often the smallest. The dress then flows down in an A-line or straight skirt that will make you feel like a Grecian princess while keeping you comfortable all day.
Long Sleeves
To get the modest look it's not necessary for a bride to wear a dress that covers every inch of skin and looks like a frilly sack. There are plenty of elegant and beautiful ways to get a look that is more conservative without sacrificing the style of a classic bride.
Many brides choose dresses with a long or three-quarter length sleeve to achieve a more modest look. You can play around with different fabrics and lengths for your sleeves to match the style of your dress. You can even choose a shorter sleeve dress and then accessorize it with a pair of classy gloves.
Illusion Neckline
A high neckline isn't always flattering on every frame but is one of the areas where many modest brides would like to stay more conservative. A great solution to getting the right bustline for your frame with a bit of cover is to find a dress with an illusion neckline. This allows you to choose the style that you like but with a lace or tulle upper that covers your skin and still looks delicate and classy.
A-Line
A close-fitting dress like a mermaid or form-fitting style may not be what many modest brides are looking for. If you want a bit more of a flow and a classic style of dress that gives you the cover and comfort that you need, you can't go wrong with an A-line dress.
This style accentuates the waistline while flowing easily over the hips and legs. An A-line dress won't have the dramatic fullness of a ballgown style but it will give you an elegant profile.
Every bride should have the dress of their dreams for their wedding day. Talk to your stylist about what your needs are and your desire to stay on the modest side of the aisle. They will help you to find the style that not only looks dynamic but also fits your body shape.
Free Wedding
Giveaways + Sweepstakes
Enter sweepstakes & giveaways and enter to win a free honeymoon when you join. New winners are announced every week!