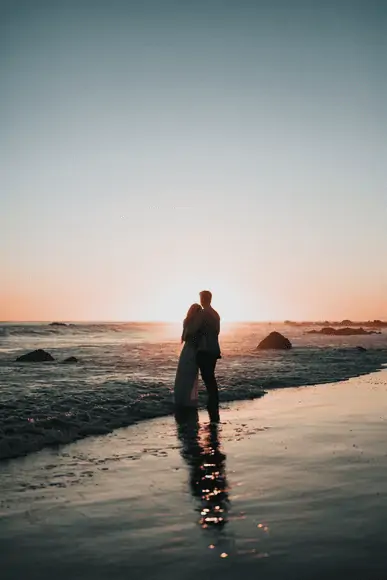 Harpers Bazaar has recently published an article that reviews nineteen of the most romantic honeymoon destinations for 2022. Now is the perfect time to explore the most idyllic, romantic, and special destinations because of fewer travel restrictions and more deals enticing newlyweds to some of the most luxurious locations worldwide. Out of the nineteen destinations listed, we've extracted five of the top-rated destinations that are sure to leave you in a newlywed love haze. Keep reading to find out more.
Zambia
Zambia is in the thick of Africa – what some people would call the true 'wild Africa.' It's home to some of the most diverse wildlife worldwide – and is renowned for up-close-and-personal safaris that will create memories that'll last a lifetime. A tailor-made African safari honeymoon is perfect for experiencing the various landscapes and natural beauty that Zambia has to offer. Top it off with a luxurious safari lodge experience sleeping under the stars in the wilderness that caters to your every need, and you've got yourself an unforgettable honeymoon.
The peak safari season in Zambia is June to October. Don't let the fact it's Zambia's winter fool you. Temperatures are far more favourable than northern hemisphere winters, and it's the best time to spot wildlife.
The Maldives
It wouldn't be a honeymoon post without including one of the most sought-after honeymoon destinations on the planet. The Maldives is a country in South Asia with everything newlyweds could want. Endless white sand beaches, 5* accommodation that will do anything to make a stay special, and luxurious beachfront dining experiences. A honeymoon in the Maldives does come with a price tag, but you pay for what you get. Many resorts boast over the water bungalows tailor-made for the most romantic experiences.
The best time to go to the Maldives for the weather is between November and April. It's the driest, sunniest time of the year and surprisingly the cheapest.
New Zealand
New Zealand is the complete opposite of the Maldives. In the Maldives, you might spend your days on the beach with a personal butler bringing you endless Margaritas. New Zealand is more suited to active honeymooners who prefer to be out and exploring diverse landscapes. It's home to every adventure sport you could list – including kite surfing, skydiving, rock climbing, and cliff jumping. Beautiful coastlines give way to emerald mountains that combine to create blissful solitude.
Fear not – New Zealand isn't only for scaling rock faces; there are the cities of Queenstown, Auckland, and Christchurch to explore. A firm favourite is the Glenorchy-Queenstown road trip. Journey from Glenorchy to Queenstown and visit tourist spots like Sunshine Bay, More Lake, and Bob's Cove.
Japan
Japan isn't exactly known as a go-to honeymoon destination – but you can't argue that the pink spring blossom of Japan would make for a serene backdrop. Even though spring is without a doubt the most colourful and beautiful season in Japan, it isn't the only season that's perfect for honeymooners. Autumn is another great time to visit, and the cost of booking the trip won't break the bank.
There are two sides to Japan to explore – the Zen lifestyle and the crazy city vibes. If Zen is what you're looking for, Koyoto is one of the best places. It's filled with historic temples that tell a story of Japan and its connection to religion and culture. Tokyo is the place to be if you want more of a buzz. The Tsukiji Market, Shibuya Crossing, and Golden Gai should be on your Japan hitlist.
Fiji
An archipelago of more than 300 islands makes up the tiny country of Fiji – a mere dot in the South Pacific ocean. But that small dot makes a dramatic impact. Fiji is one of the most scenic and mesmerising locations in Oceania. Fiji is similar to the Maldives – you rotate from the pool to the beach until it's time for dinner.
Still, there are other things to do if you're not a fan of the pool to beach rotation. You've got the Bouma National Heritage Park, Des Voeux Peak (if you're up for a challenge), relaxing cruises, and even skydiving.
There are endless honeymoon destinations to explore. Whether you like white sand beaches or hiking through rainforests, there's a destination to suit every newlywed. Honeymoons are (hopefully) a once in a lifetime experience that creates the most special memories – where is your ideal honeymoon destination?
Free Wedding
Giveaways + Sweepstakes
Enter sweepstakes & giveaways and enter to win a free honeymoon when you join. New winners are announced every week!