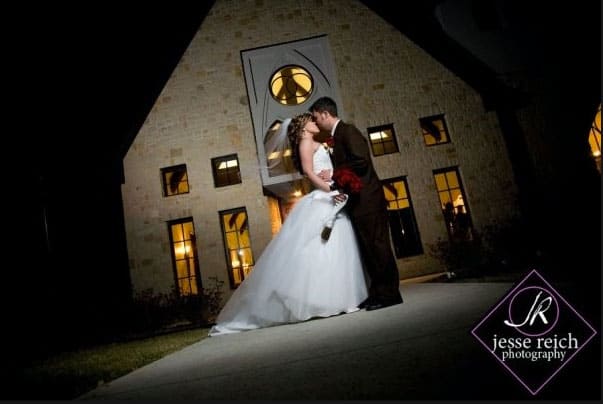 "Here comes the bride all dressed in white!" Not necessarily the case anymore.
Bridal gowns come in all shapes, fabrics and colors.  The colors run the gamut; there is white, then a slightly softer diamond white, ivory, ivory pearl, oyster, light gold, champagne, and a myriad of deeper colors.   According to The Journal Record "the average wedding in Tulsa costs $28,120".  The price of the wedding gown in comparison is a small percentage, yet it makes one of the biggest impacts of the wedding, and sets the tone (along with invitations which I will discuss at a later date).  Some women dream of the wedding gown from the time they are little girls playing dress up. Who didn't wrap a white towel around their hair to pretend to be a bride?  What about shopping for a gown? It can seem like such an overwhelming task to some brides, but finding the perfect gown should be one of the best experiences of your wedding planning if done with a little preparation and help from a great bridal salon.  Most of the time after the proposal, a brides first purchase is every bridal magazine ever printed to get ideas. These national magazines will help you get ideas on gowns you like, but keep an open mind for when you go to a bridal salon. The experts there will help you find a gown after seeing pictures you brought of gowns, and listening to your likes and dislikes. They should be able to pick gowns that will flatter your figure from their selection.  A good consultant is worth their weight in gold when helping you find something you feel fabulous wearing, no matter what the price of your gown you want to feel like a million bucks.
When planning on visiting a bridal salon call ahead to see if you need to make an appointment.  Some salons do require an appointment to try on gowns so they will have a room and consultant available.  If you can bring along a strapless bra and a pair of shoes with a comfortable heel height, but most salons will have those items available if you don't bring them.  Bride's magazine recommends shopping for a gown at least a year before your wedding but in Tulsa most bridal salons require 9-12 months in advance because special order wedding gowns can take between 3-5 months to arrive.  Keep in mind you have to factor in time for fittings, alterations, bridal portraits, work, and school schedules, etc.  Wedding gowns can also be purchased off the rack for shorter engagements.
When shopping for a gown try to keep in mind there are four main gown styles.  There are A-line gowns which work well for all body types; this style is a fitted top with a skirt that slightly flares out at the hem, the fullness varies.  The only person who should avoid this body shape is someone without a defined waistline; it will not give your body the most flattering shape.  Ball gowns work well for people with fuller figures, pear shaped, and very thin brides. The fitted top shows off a smaller waist, yet the fuller skirt hides full hips or adds a little shape for very slight hips.  Sheath gowns work well for petite brides since they are straight and elongate the body, petite girls should avoid too much material that can tend to overwhelm their small frame.  Mermaid gowns are for very fit body types who are confident in showing off their shape; it follows your curves down to the knee and flares at the hem.  A large majority of brides request lace up corset gowns because these gowns have a corset fit with a well constructed bodice, which pulls in the waist for a beautiful silhouette.  These gowns also minimize alterations.
Necklines are another thing to keep in mind when shopping for your gown.  Anyone shopping for a wedding gown now knows that strapless is "IN" and has been for quite a while.  Most gowns in the salons today are strapless; this neckline looks good on a majority of figures if chosen correctly.  Long ago strapless was considered too risqué for wedding attire, but not anymore, most churches would not marry you and some still will not if your shoulders are not covered.  Not all brides want strapless, but for the majority strapless is very popular. This style has basically two silhouettes', straight and sweetheart neckline.  The straight across neckline is usually higher and works extremely well at minimizing a fuller bust line, so do not think you cannot wear strapless.  The sweetheart neckline works well and is flattering on all other sizes.  ATTENTION LADIES…here is a major concern that all brides have with strapless gowns; it is the area under the arm which connects your arm to your body.  Women always comment on that area when wearing a strapless gown, because they think it is fat.  If you don't know the area I am talking about put your arms down by your sides and look towards your armpit, there it is, the dreaded underarm skin.  I have heard it called multiple names, bra fat is the most humorous I have come across.  It is between your pectoral muscles and your bicep muscle to pinpoint precisely where it is.   Ladies let me set the record straight, this area is just skin that enables you to raise your arms over your head, and everyone has it, even girls that wear a zero.  If you did not have it how would you dance the YMCA at the reception?  Ha ha!  Do not worry about this area at all when choosing your gown.  A good seamstress can fit the gown as not to accentuate this hated area.  Brides often ask me how to minimize broad shoulders; three styles to deter from are halter, off the shoulder, and cap sleeve gowns. Halters show more area of the shoulder so it brings focus to the area you want to minimize.  Off the shoulder actually makes the shoulder look wider since the fabric stretches across the arm, accentuating the width of the arm and shoulders.  The same with cap sleeves, they are less flattering to broad shoulders.  Brides who feel their arms are larger than they like can minimize this area with a ≤ length sleeve, or with a jacket, lace jackets are big for 2009.  Veils also help to camouflage shoulders and arms.   Fabrics are another thing to consider when shopping for your gown.  Common current wedding fabrics are Satin, silk, lace, taffeta, organza, and chiffon, some are more lightweight than others and this choice is a personal preference.  When wanting to look your best purchase a gown that suits your style and accentuates all your assets and fits the theme of the wedding.
Now lets get back to alterations, most gowns will be ordered based on your measurements; but unless your gown is customized it will require some sort of alterations. Manufacturers typically do not make the gowns exactly to your measurements, but produce them based on a size chart.  Bridal shops take your measurements and look at the chart to see what size would come closest to fitting your shape.  On that note before you shop let it be known bridal attire runs extremely small, now this will make you extremely mad, but try to ignore the number when the consultant tells you what size they are ordering, the size ordered will be larger than your normal clothing size.  Bridal gowns come in standard lengths so petite brides will need a hem alteration.  Some brides have bra cups sewn into the gown to so they do not need to wear undergarments underneath.  Full service bridal salons should have a seamstress who can fit your gown; these alterations will always be additional.  You should also expect to have experienced consultants who will help you find the perfect gown for your shape and style.  Some brides try to make a career out of shopping for the dress, that just causes confusion, information overload, with this information one afternoon should be all you need, to have fun, and look great.  For more information or a timeline for your wedding, email [email protected], put TIMELINE in the subject line.
Article Submitted By:
Jennifer Thompson
Facchianos Bridal and Formal Attire
Oklahoma
www.facchianos.com
Free Wedding
Giveaways + Sweepstakes
Enter sweepstakes & giveaways and enter to win a free honeymoon when you join. New winners are announced every week!