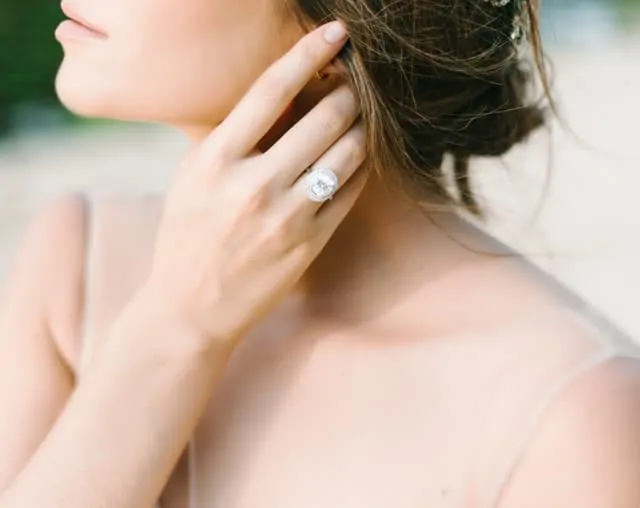 As with so many commodities, the world of diamond buying and selling has gone online, so you can choose and mull over the options in the comfort of your own home, bookmarking desirable stones and comparing prices and quality before you commit to making a purchase. But how can one be sure that one will be getting the real thing and how can one tell that a website is reliable?
Read Reviews
The beauty of the internet is that no disreputable business can get away with poor products and services for very long. Many sites have reviews on their webpage, but do take these with a pinch of salt: vendors can pay people to write positive reviews, and they can also control poor reviews, removing them from the site or burying them under many layers of clicks, so most people will give up before they get there! Instead, use impartial third-party review sites (Yelp and Google) and read through as many reviews as you can. One or two disgruntled customers alongside hundreds of satisfied and happy ones can usually be safely disregarded, but a lot of unhappiness is a sign to avoid that site. Once you have picked your preferred online dealer, there are some benefits to enjoy and points to look out for.
Cut Out the Middleman, Reduce the Price!
Often, buying diamonds online is cheaper than buying them from a high-street jeweler as middlemen, overheads such as rents and rates, and salaries have been pruned from the cost price of the jewel. Of course, if the diamonds seem to be too cheap, do ask searching questions – conflict diamonds are stones that have been a source of income for villains who commit crimes, human rights violations and other illegal acts, including terrorism – if you are offered a disturbingly good deal, you may be in brushing unpleasantly close to this seedy underside of the diamond industry… Fortunately, the controls are stringent and it is highly unlikely that a reputable site will have anything to do with such tainted wares!
Delivery Included
The delivery of your diamond should include parcel tracking, insurance, and perhaps even timed delivery so you have complete peace of mind that your stones are safe and know when to expect them – and that if something does go wrong, you will not end up out of pocket over it!
You WILL Know What You Are Getting!
With modern camera technology, HD Video, multiple angle shots, and diamond light performance images you can be certain of what you will be getting, quite apart from the detailed and informative specifications text that accompanies the diamonds you will be buying. As well as this, most websites have contact pages so that you can ask questions about aspects that are important to you before you commit to making the purchase. There is no reason why you should have any more doubts, after making a web purchase of diamonds, than you would upon leaving a jeweler's store. In addition to this make sure you buying an AGS or GIA Certified Diamond – these are the only two internationally recognized diamond labs in the world.
Hopefully you are now reassured that not only can you buy good diamonds online, but that you can even gain by doing so, enjoying a lower price, a tracked delivery, and the certainty that your purchase will be exactly as stated. Win-win!
Free Wedding
Giveaways + Sweepstakes
Enter sweepstakes & giveaways and enter to win a free honeymoon when you join. New winners are announced every week!