Your wedding is supposed to be the best day of your life. There is so much anticipation and buildup involved in your wedding that all you want to do is make sure that you have as little stress on the day as possible. Your wedding is going to be a core memory – and you want those memories to last forever
You can hire the best wedding photographers, an excellent videographer, food die for and the perfect venue, but your wedding memories are going to come from the people who attend a wedding on the day. Aside from the official wedding album, there are so many ways you can preserve your wedding details that make your wedding stand out and feel like you as a couple. In this article, we are going to discuss all of the small and unique ways that you can preserve your wedding memories.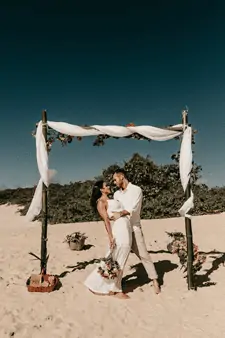 Dry your flowers. One of the first ways you can preserve your wedding memories is in your bouquet. Those flowers that you have carefully designed and that you carry down the aisle can be dried and pressed so that you can keep them. Box frames make for the perfect space for your dried flowers from your wedding, and this way you'll be able to see them in pride of place in your home forever.
A world map. Instead of having a guestbook at your wedding, have a world map in pride of place at your reception. Ask all of your guests to sign it according to where they are from. You can then emboss it later and frame it for somewhere in your house, and if you want to truly enjoy your world map you can put some pins on each of the places that you have visited as a couple since you've been married. Yes, you may cover some of the signatures, but the whole idea is to create memories and then you get 2 for 1.
A one year shoot. A year after you've been married, grab your photographer and head back to your venue. Take some pictures at your one year anniversary on location for that beautiful spot in which you said I do. You can bring your groomsmen and your bridesmaids along with you for the fun, or you can just make it an intimate shoot for two if you want. A big bonus is if you have any children by this point you can involve them in the picture too!
Get a Photo Booth. Photo Booths at weddings are becoming more and more popular, but that doesn't mean you can't indulge in one for your day. It's a great way to make some memories with your guests, and all of the pictures can be pegged along a line after they've been taken so that you can have them put into an album professionally.
Hire a painter. A beautiful way to preserve your wedding memories is to have a painter do a live painting during your wedding. You can then take this home as a souvenir for your day and you'll be able to capture your wedding in art form.
Free Wedding
Giveaways + Sweepstakes
Enter sweepstakes & giveaways and enter to win a free honeymoon when you join. New winners are announced every week!