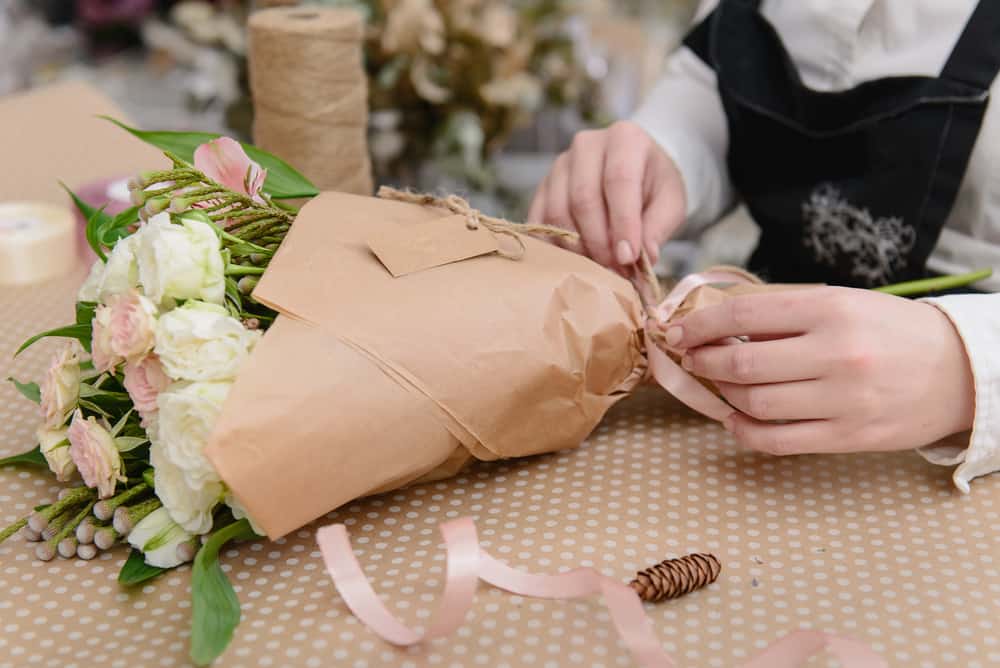 If you are planning a wedding, one of the biggest questions on your mind is probably the flowers. If it's not, it should be! Flowers take an average of 10 percent of wedding budgets, so it's important to plan ahead for this important detail. This is especially true if you are looking for particular flowers or a specific design.
Planning the wedding can be very stressful, and there are a lot of details to go over before the big day. Let us take the stress out of this detail with a few tips on picking the perfect flowers for your perfect wedding!
Choose Your Florist Early
This cannot be stressed enough. If you wait too long to choose your florist, you run the risk that they will be booked for the wedding. Choosing your florist is a matter of interviewing florists and/or floral designers and choosing the one that most closely meets your vision of the wedding. Be prepared to discuss everything from price to color, and be flexible enough to accommodate their artistry, because that's why you hired them!
Draw Inspiration From the Rest of the Decor
You have an idea what you want your wedding to look like, so have your colors ready. When meeting with your florist, you will want to have color samples so you can be advised what flowers will meet your needs. Be as specific as possible when talking to your florist. You want to make sure everyone is on the same page. A good thing to plan your wedding decor around is your bouquet, so you will want to know what colors you want those flowers to be, and have an idea what flowers come in those colors.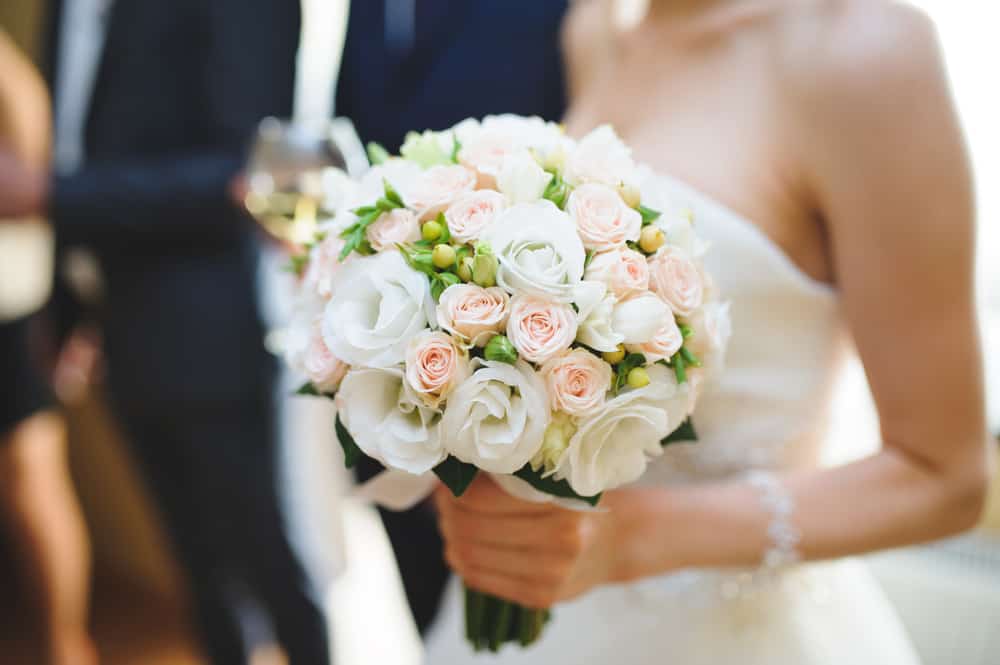 Know Your Bouquets
Since the bouquet is the best place to start, having a little knowledge of the styles of bouquets out there is very helpful. Some bouquets match better to certain styles of dresses, while others might overwhelm the dress and steal the show. Some flowers also do better in certain styles of bouquets – you wouldn't want to have a heavy flower in a cascade bouquet, or a flimsy flower with a sweeping, ballroom dress!
Do Your Flower Homework
This seems like a no-brainer, but knowing a little bit about flowers themselves might help make the choice for your perfect wedding flowers. Knowing what flowers come in what colors can be tremendous assistance in narrowing down your choices. Some flowers might be cost-prohibitive or out of season, but many flowers have replacements that look similar but are more readily available. Knowing what kind of flowers you want can help you and your florist produce a final result that will make the big day beautiful!
Picking flowers for the wedding doesn't have to be a difficult endeavor. Narrowing your selections down is simple if you follow the above advice. You don't have to be a florist to have beautiful flowers at your wedding. You just need to plan ahead and use the tips above to guide you in this task, giving you one less thing to stress about while planning of the wedding!
Free Wedding
Giveaways + Sweepstakes
Enter sweepstakes & giveaways and enter to win a free honeymoon when you join. New winners are announced every week!