There are no rules on how you should propose. There are no lessons to help you, and for every single couple, it is an entirely different experience. While one woman's dream proposal might be at the top of the Eiffel Tower at sunset, for another woman, it might be her worst nightmare come true.

Of course, we have all seen countless movies and TV shows where romantic proposals have taken place, or we have read mushy love stories or heard the stories of our friends and family's proposals. However, when it comes down to getting the most important 'yes' you will ever hear, it is all about what works for you, your partner and your relationship.

That is not to say we can't give you a bit of guidance. No – there are plenty of things that we can help with you to make sure that the process is as smooth, stress-free and romantic as possible, and that is what we are going to cover in this article. Ready to plan the perfect proposal? Let's go!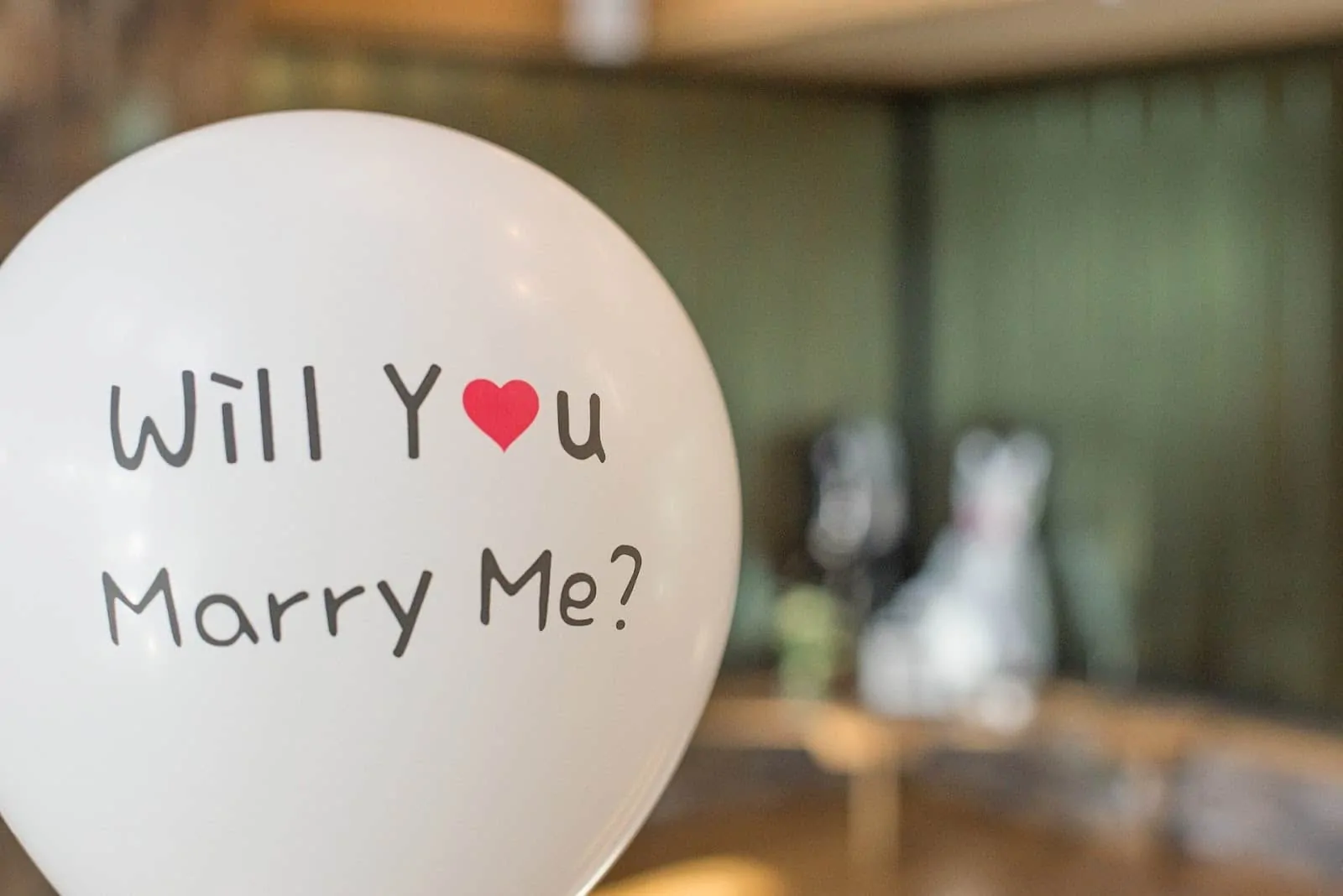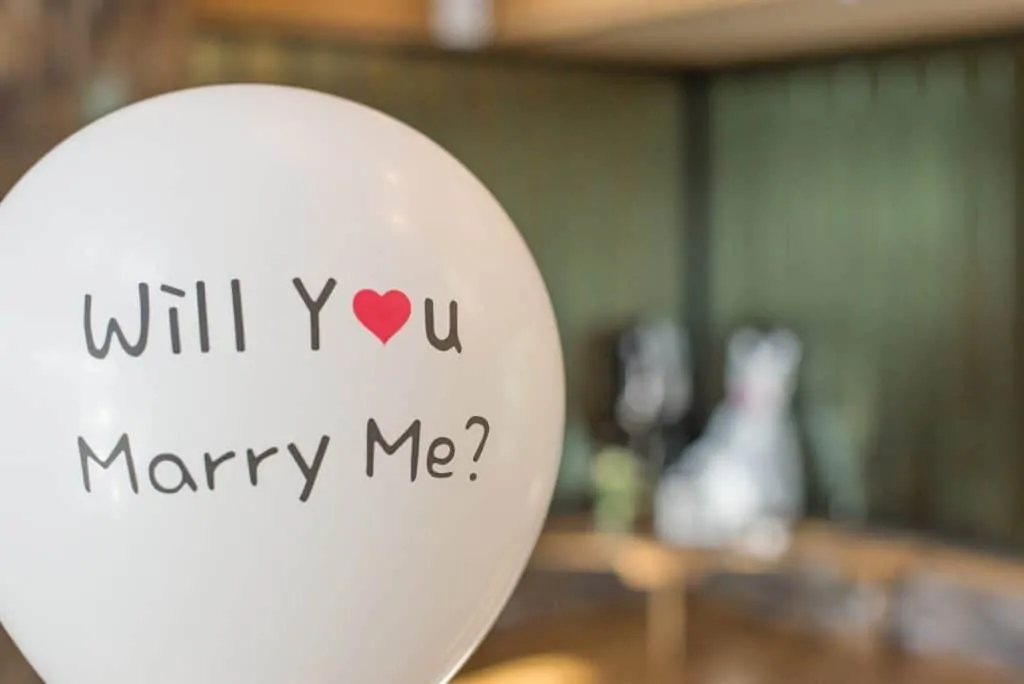 Image credit: Pixabay CC0 License

The ring

The ring. The all-important ring. No proposal is complete without a beautiful engagement ring. However, whether you go for a jelly sweet or a ring from Hadar Diamonds, choose one that you know your beloved other half will love. Most rings can be resized at a later date or swapped, but if you can, try to find out their ring size before you buy sneakily. Once they see that ring, they will want to wear it forever!

Try to choose a ring that you know that they will love. Most women won't care about the size of the diamond or the price, but whether it is their style or not. If you are not quite sure what sort to go for, take her to a jewellery shop on the pretence of looking at watches for you. If she wanders over to the women's jewellery section, which she inevitably will pay attention to the style of jewellery that she looks at and points out. You can also ask her close friends and relatives to help you out with your choice, if appropriate.

The location

Some women love the idea of being proposed to in front of everyone and being the center of attention, while others would much rather it be a personal and intimate moment. The same goes for you and what you are comfortable with.

Whether you are doing it in the middle of Times Square on a Saturday evening or a secluded beach at sunset, the location is vital. She will remember this moment for the rest of her life, as will you, and where you do it will be a significant part of that.

Lots of people choose to get engaged at a location that holds special memories or has meaning to them, for example, where they met, or where they went on their first date. Others like it to have a spectacular backdrop so head to the beach, a waterfall or the mountains. Wherever you decide to do it, make sure that it has some sort of meaning to you.

The timing

Timing is probably the most crucial aspect of any proposal. First of all, think about the date. Lots of people do it on Valentine's Day, birthdays, Christmas, New Year or anniversary of their first date but also check to make sure that the date doesn't hold any bad memories, like any anniversaries of a death. You don't want your special moment tainted by anything else.

Think about when is the most appropriate moment to pop the question. If you have decided to do it when taking her out for a meal at her favourite restaurant, make sure you don't ask her when she's just taken a massive bite of that juicy burger or a mouthful of pasta. Warn servers when you are likely to do it so that they don't come and interrupt it to ask if you want dessert.

Look for an opportunity where she is calm, relaxed and happy. If she seems stressed out, anxious or fraught, leave it for a while. And never, ever propose when either of you are under the influence of alcohol!

The words

'Will you marry me?' are the most common words in a marriage proposal, but there is nothing to say that you can't put your spin on them or say something totally different to suit the moment or your relationship.

Some people find this a really tough one. How do you sum up how you feel about the person in a few words, and how do you ask them to spend the rest of their life with you? Others argue that this should be easy – after all, you should be speaking from the heart.

Whichever camp you fall into, make sure that whatever you say is genuine and how you truly feel. While you might want to go over in your head what you want to say a few time, try not to allow it to sound over-rehearsed and forced, or worse still like someone else has told you what to say.

Try playing some meaningful music in the background while you ask the question – you will both be forever reminded of the moment when you hear that particular song!

Announcing it

So here, we are assuming that you have popped the question and the answer was 'yes'. You will be more than likely eager to let your family and friends know your good news straight away. Social media means that you can announce it to a large group of people relatively easy, but think about how you are going to break the news. Are you going to be a bit cryptic, or are you going to post a photo of the ring with the heading 'we are getting married!'? You could up with some entertaining ways of announcing your special news!

However you do it, wherever you do it, your marriage proposal is hopefully going to be one of the biggest moments of your life. Plan it carefully!

Free Wedding
Giveaways + Sweepstakes
Enter sweepstakes & giveaways and enter to win a free honeymoon when you join. New winners are announced every week!