You've booked the venue of your dreams, sent the invitations, found the perfect dress…now what?  That's the fun stuff, now you need someone to do the grunt stuff. Enter the Day-of-Coordinator.
A lot of people ask if it's worth it to hire a Day-of-Coordinator.  I answer by asking how they envision their special day. Do you want to drink in every moment with loved ones or do you prefer getting sweaty putting up decorations and directing everyone to where everything goes….?
Having facilitated hundreds of weddings, believe us when we tell you the second is the likely scenario if you don't invest in a Day-of Coordinator.  Without someone else in charge of logistics, you will be spending your time telling people how to arrange the centerpieces, the dj when to play your entrance song, and the wait staff what time to serve dinner.  With all the details that you've stressed over during your planning, the LAST thing you want is for someone to get it wrong and turn to you to fix it – in your perfect (-ly sweaty) wedding dress!
What is the difference between a Wedding Coordinator and a Day-of-Coordinator?  It boils down to level of service and price. Coordinators can put everything together so all you have to do is show up, or come after all the details have been ironed out to manage the event, and everything in between.
Most couples want to put their special touches on their big day – with colors, themes, food choices, and more.  They know their priorities, so like to manage the budget and details. But when it comes to the actual wedding day, who can you ask to execute all of your detailed plans?  You want your family and friends to enjoy the party, too. That's what we love about the Day-of-Coordinator. You're only paying for what you need – someone to take care of you and your details on your special day.  
You'll want to book one at least 3 months before your wedding.  As wedding experts, they can recommend different vendors and help you stylistically.  However, their real work begins about a month before the wedding – helping create the timeline, confirming details, and working with vendors.  Then, on your wedding day – they'll help get everything ready and manage all the pieces. A good Day-of-Coordinator will have your wedding running smoothly and make sure you and your fiancé have been pampered throughout the day.
What is the price of this peace of mind?  Day-of-Coordination costs can vary widely, depending on your location, the level of your coordinator's experience, and specific duties assigned.  In the DMV, we have found prices ranging from thousands to hundreds of dollars. Some higher end caterers offer this service as part of their package (buyer beware – make sure that they are actually handling all of the day-of services and not just the food/service portion).  Some venues also offer this as part of the venue fees. Again- be sure of what you're really getting. Venue Managers are usually primarily there to make sure venue rules are being followed.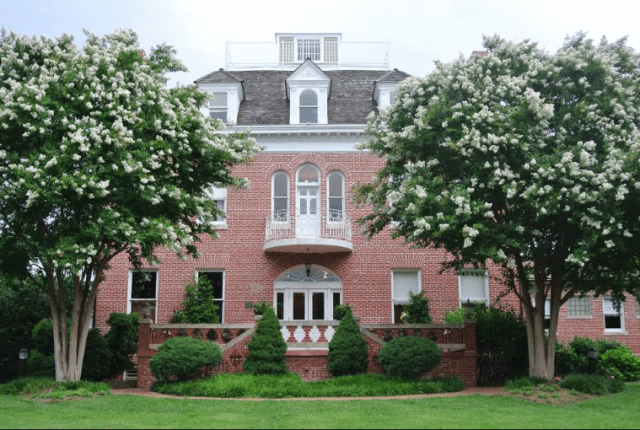 Here, at the Kentlands Mansion, we offer Day-of-Coordinator services for $800. This includes everything you'll need for a stress-free day of celebrating your love with everyone you love.  After all, getting married is a life-long decision so make sure your life-long memories are sweet, not sweaty.
Submitted by Lisa Kim, Kentlands Mansion
Free Wedding
Giveaways + Sweepstakes
Enter sweepstakes & giveaways and enter to win a free honeymoon when you join. New winners are announced every week!