If you and your partner are one of the unfortunate couples that have had a wedding planned in the past few months, or a wedding planned in the next few months, then no doubt you have been feeling anxious, stressed, and overwhelmed with it all. The wedding you have been planning is likely to not look how you wanted it to, unless you wait for a while. With restrictions changing all the time, planning can be a little difficult. In some parts of the world like the UK, weddings are off full stop at the moment, so you need to check what the dal is where you are.
If you are able to have a wedding soon, even with reduced numbers and changing the venue or how things look, then switching to an outdoor venue can be a really good idea. There will be less to think about in terms of COVID restrictions when outdoors, and it means there will be plenty of space for guests to spread out and be spaced out from one another. So if this sounds like something that you are looking to do, then here are some outdoor venue ideas that could work.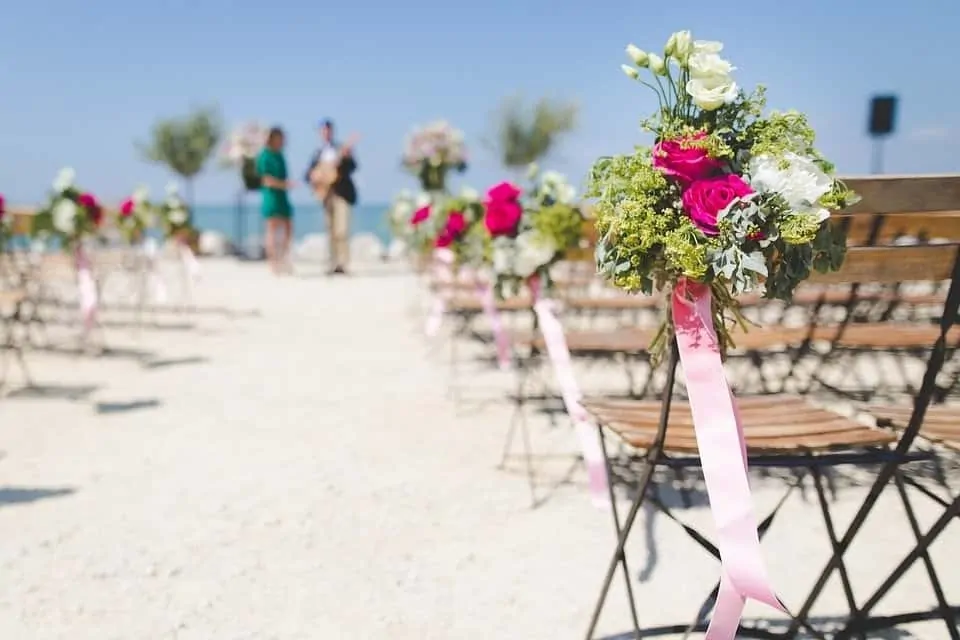 Beach
Beach weddings can be really beautiful weddings, with the beach creating a lot of the natural backdrop and scenery, so very little will be needed for decoration. With winter coming up, this could be an option leaving you a little chilly, but if everyone wraps up warm, and you add in some outdoor heaters, it could work really well (unless you live somewhere that has mild winter weather). You could also postpone or reschedule a winter wedding and move it to spring and have it at the beach, in the hopes that the coronavirus pandemic will be slowed down somewhat by then.
Woodlands
We all remember the Bella and Edward wedding in the Twilight series, right? This was a stunning wedding set in the woods, and with some extra twinkling lights, you then have all of the natural backdrop that you need to get married. If you are using public land, then it will be worth checking with your local authority if you can use it for this purpose or not. However, a friend with some land may let you use their space, as long as COVID restrictions are adhered to, of course.
Backyard
Similar to a woodland wedding, you can create a really magical wedding in your very own backyard. This could be a good option if you are keeping the wedding guest numbers down, and want to create a more intimate style of wedding. For something more chilled out and relaxed, getting married in your own (or a friend or family member's) backyard, can help to keep things relaxed and easygoing, which is what you might be looking for if you have already had to rearrange your wedding.
Good luck as you plan your wedding; keep things simple, and then you will still get the day of your dreams, and then be able to create an amazing marriage together as a couple.
Free Wedding
Giveaways + Sweepstakes
Enter sweepstakes & giveaways and enter to win a free honeymoon when you join. New winners are announced every week!