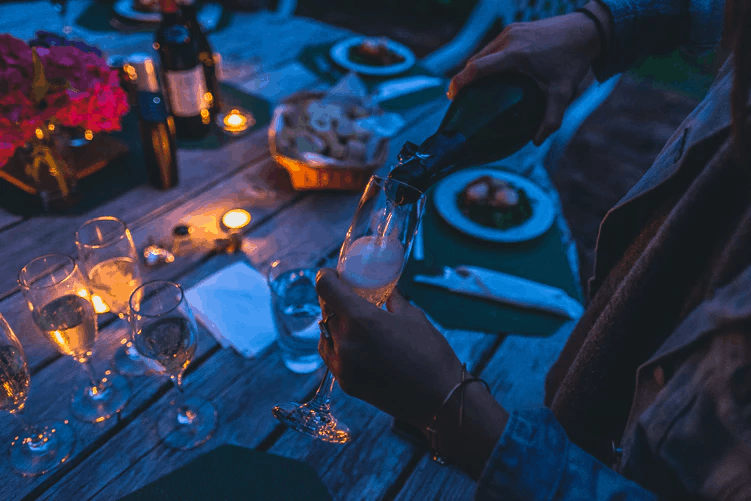 You're getting married. It might be soon; it might still be some time away yet, but it is happening. Well done, by the way. You've managed to hit a super important milestone in life. You might look at it with a little anxiety at times, but it's all worth it. To be stood up there in front of the person you love as you say those two words that conclude the vows – there aren't many feelings like it. That special person in your life that you'd do anything for openly tells the world that they want to spend the rest of their life with you? It's magical. And it's going to be all yours at some point in the future. Drink it in.

Because of how amazing the event is going to be, you probably won't be too upset about all of the planning that you'll have to do. Usually, when we have to sit down and be mature about certain things, it can get a little tedious and boring. Not in this case, though, because it's all to do with something unbelievably special.

The planning and figuring out has to be done. You've probably already conjured up a bunch of ideas over the years, so this shouldn't be too difficult for you. What about the evening, though? Everything that surrounds the morning and early afternoon gets prioritized because, of course, it would do. The party later on, however, needs to hold a lot of value too! People want to be able to loosen up and have a great time at the end of it all!

The wedding party is always a classic evening because of the occasion, but it wouldn't hurt to put a little more effort in and turn it into a really unforgettable event. If you need a little more info or a few more pointers as to how your wedding reception should go or what you should do, then take a little look at some of these. 

Choose The Most Beautiful Venue

You're only going to do this once (you might renew, but we're talking about the actual wedding!), so you may as well do it in the best possible place. Whether it's in a five-star hotel that caters for this kind of thing, or whether it's in a private location, make sure the venue is absolutely glorious. You'll want to show off as much as you can during this entire day, so choosing a subpar location for the proceedings would be counterproductive!

Hire The Best Entertainers

In order to get the dancefloor filled, you need to have music blasting. People might want to stand there in silence for a chat, but that's absolutely nowhere near as fun! You could get a high-quality band to perform all of the classics for everyone; it'll generate a wonderful atmosphere. If you don't really fancy a live band, then you could always use a DJ. They know exactly how to get people moving and having a great time.

Do Secretly Planned Stuff!

At any event, people like to be completely shocked by what they see (in a good way!) It becomes even more of a pleasant surprise when these kinds of things happen at weddings. Weddings are typically a formal event with a few entertaining things, so imagine everyone's shock when someone completely out of the ordinary happens. You could get some dance lessons with your partner and surprise everyone with a completely new dance after the initial first dance has finished. 

Have Enough Food For Everyone!

This is important! Food is amazing, and everyone should get as much as they'd like! It's obviously not a tremendously important part of the night because everyone would have probably eaten beforehand, but it's nice to let people pig out. Make sure you've considered vegans, vegetarians and other strict forms of diet. Religion always forbids a few foods, so be careful of things like that, too.

Add Extra Novelties

If you have the extra dough, then why not spend it on extra entertainment for the guests. A popular thing to do now is getting a photo booth hire and let people have a field day with that thing! Hours and hours of fun happens in those things because everyone wants to have a go in them. You could also have little games and stuff like that around for people to take part in.

Let The Kids Enjoy It Too!

The kids might really enjoy the entire day, but you never know when they might get bored. They're kids for heaven's sake – one minute they're fine; the next they're in need of something completely different to satisfy their apathy. Perhaps you could set up a play area for them, or set up some video games in one of the rooms. 

Free Wedding
Giveaways + Sweepstakes
Enter sweepstakes & giveaways and enter to win a free honeymoon when you join. New winners are announced every week!