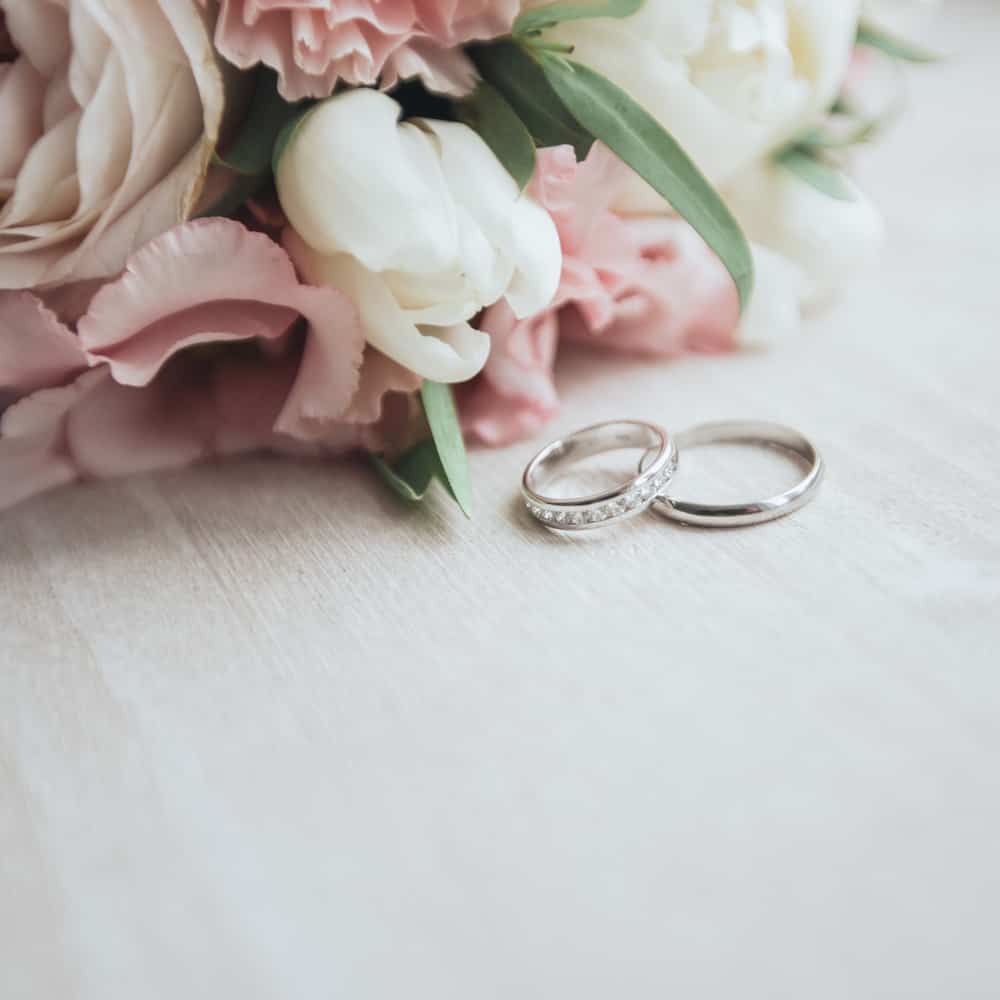 A wedding ring is an indication that a person is in a lawfully-binding relationship with a partner. However, it may be more than a sign of marriage. Many people see wedding rings as a symbol of trust, love, and companionship. Bearing a unique symbol of those characteristics may be an integral part of showing the affection formed between the couple.

Here are six excellent types of wedding rings ideal for young couples to show their love with each other.

1. The Classic Golden Rings

Many couples find that true love doesn't have to come with extra bells and whistles. This trait shows with their wedding rings. Golden wedding rings are an ideal choice for young couples who find promises should remain kept and not shown.

An extraordinary-looking yet straightforward wedding band may look better in the eyes of specific couples as opposed to flashing rings sporting different gems. Quality golden rings may bear the straightforwardness of a promise that couples hold. If bought from a reliable provider, the golden wedding rings may last for generations without loss or depreciation, just like the wedding vows.

Young couples may even look for golden engagement rings to help kick start their long-term relationships. That search may begin on the Internet as you type the words, "How to start looking for an engagement ring?"

2. Matching Silver Wedding Rings

Couple rings may be a timeless classic for many young couples. The interlocking design on both bands helps forge a lasting relationship, even if the parties are far apart. Matching silver wedding rings with designs that form a unique appearance when close together help convey that the bride and groom are one.

For example, a particular ring design for the bride and groom's rings may make the couple flaunt a broken piece of a heart. When held together at a close distance, these two broken designs form a complete heart.

The interlocking silver rings also help remind the parties when they're not together. Thus, these wedding bands may be excellent for young couples who are in a long-distance relationship.

3. Classic Diamond Wedding Rings

The glittering shine of a diamond worn on the ring finger may help signify the spark in a young couple's everlasting relationship. A plain gold ring with a white diamond in the center may look better in the eyes of certain couples in comparison with wearing a straightforward golden band.

Diamond wedding rings may also help signify specific characteristics like:

Love
Purity
Faithfulness
Innocence
It may also resemble the wholesomeness of the relationship. Young couples who wish to symbolize their bonds in stone may do so with diamond wedding rings. It may even make a wedding memorable when the light specially shines across the diamond.

4. White Gold Wedding Rings

Many wedding rings meant for young couples come with white gold materials encrusted into the bands' designs. These wedding bands hold combinations of characteristics that many couples hold.

For instance, the color white helps resemble wholeness and completion, signifying that the bond between the two parties is complete during and after the wedding ceremony. Conversely, gold may help signify abundance and prosperity, thereby letting the world know that the couples will be forever in love.

The white gold wedding rings may even show the world that even in death, the couple won't be apart.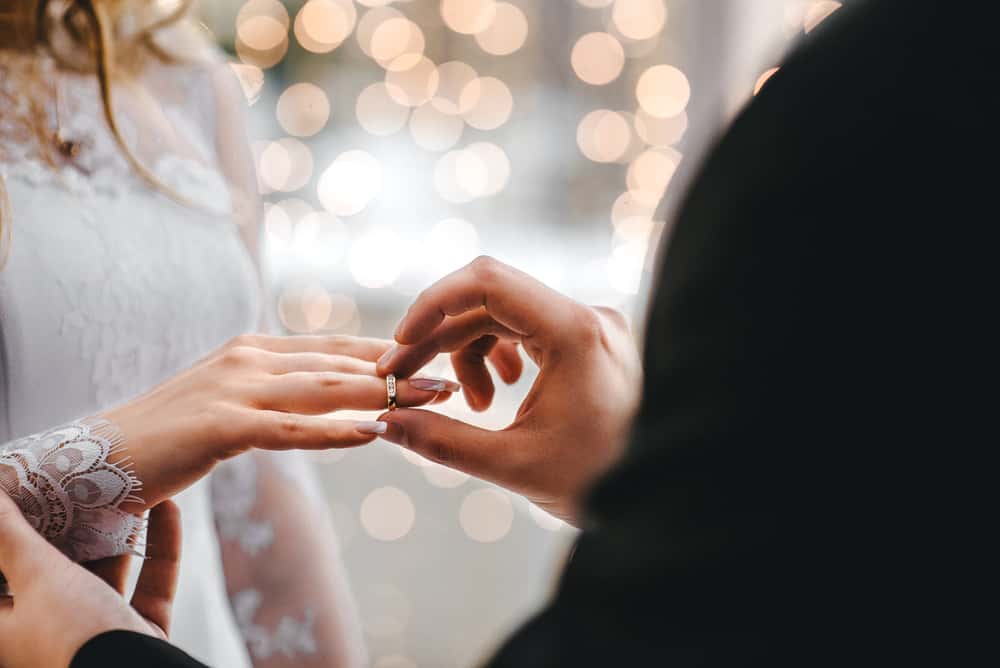 5. Platinum Wedding Rings

Young couples who wish to spend on platinum wedding rings should get ready to break the bank. Many platinum rings come with expensive price tags. These wedding bands may even be more expensive than gold rings with diamonds.

Nonetheless, couples who can afford this luxury can flaunt this premium wedding ring to the world. Platinum is a hard-wearing material. Thus, it may help signify that the bond between the two parties will last forever.

6. Wedding Rings with Names Engraved

Another way to signify that a relationship between a married couple will last till the end of time is by wearing wedding rings with the names engraved on the bands. Young couples who found their forevers may choose this type of ring to help feel the closeness of their spouses, regardless of their location.

Couples who are also literature and movie fans may also choose this wedding ring design. The appearance may hold a semblance of that "one ring to rule them all." Check out the following video for more great wedding ring designs:

Conclusion

Remember, it's easy to become excited when you're about to wear wedding rings during the ceremony. Try to keep your composure during the event to uphold proper wedding etiquette.

Then, as young couples, you may now flaunt to everyone that you're now a happily wedded couple with the perfect pair of wedding rings.
Free Wedding
Giveaways + Sweepstakes
Enter sweepstakes & giveaways and enter to win a free honeymoon when you join. New winners are announced every week!