Midi dresses are one of this season's hottest fashion trends, and for good reason too. They're demure and sexy: both showing off and covering your curves. They don't have to cost the earth either.
Midi dresses make great bridesmaid dresses because they are universally flattering, suiting women of all shapes and sizes. If you want to buy just one dress for all of your bridesmaids, then a midi dress is a great choice. 
Here are three of our favourite midi dresses for bridesmaids, and our top tips for styling them:
Neutral in Navy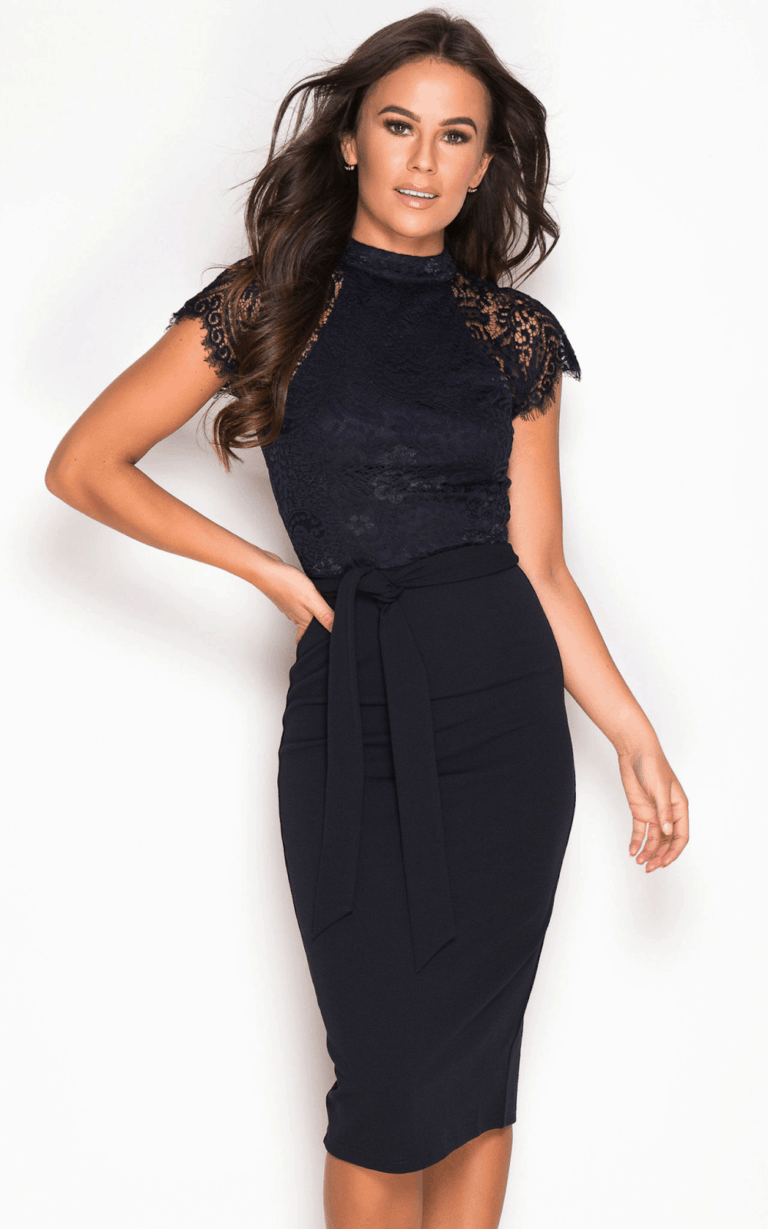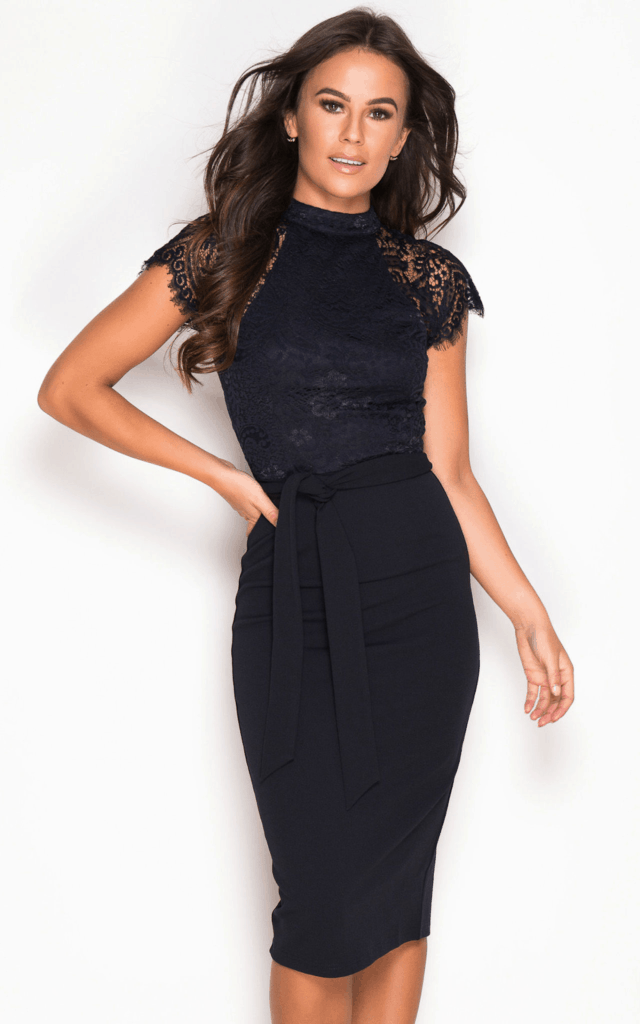 Lyla High Neck Lace Top Midi Dress in Navy
Planning ahead? Navy is a great choice for weddings in autumn or winter. It is a shade that is flattering on all skin tones: not as severe as black but just as versatile. You can liven up a navy dress with vibrant accessories (such as bright red shoes and matching red lipstick) or create an understated look with a bouquet of white flowers.
We love this high neck lace top effect midi dress, which creates the illusion of a two-piece outfit in one simple dress. The cap sleeves are great for covering upper arms whilst the figure-hugging fit is perfect for emphasising curves. The coordinating belt will cinch in the waist, creating an overall effect that is simple, streamlined and feminine.
If you're looking for low-key, minimalist bridesmaid dress then this is the perfect choice for you.
Be Seen in Emerald Green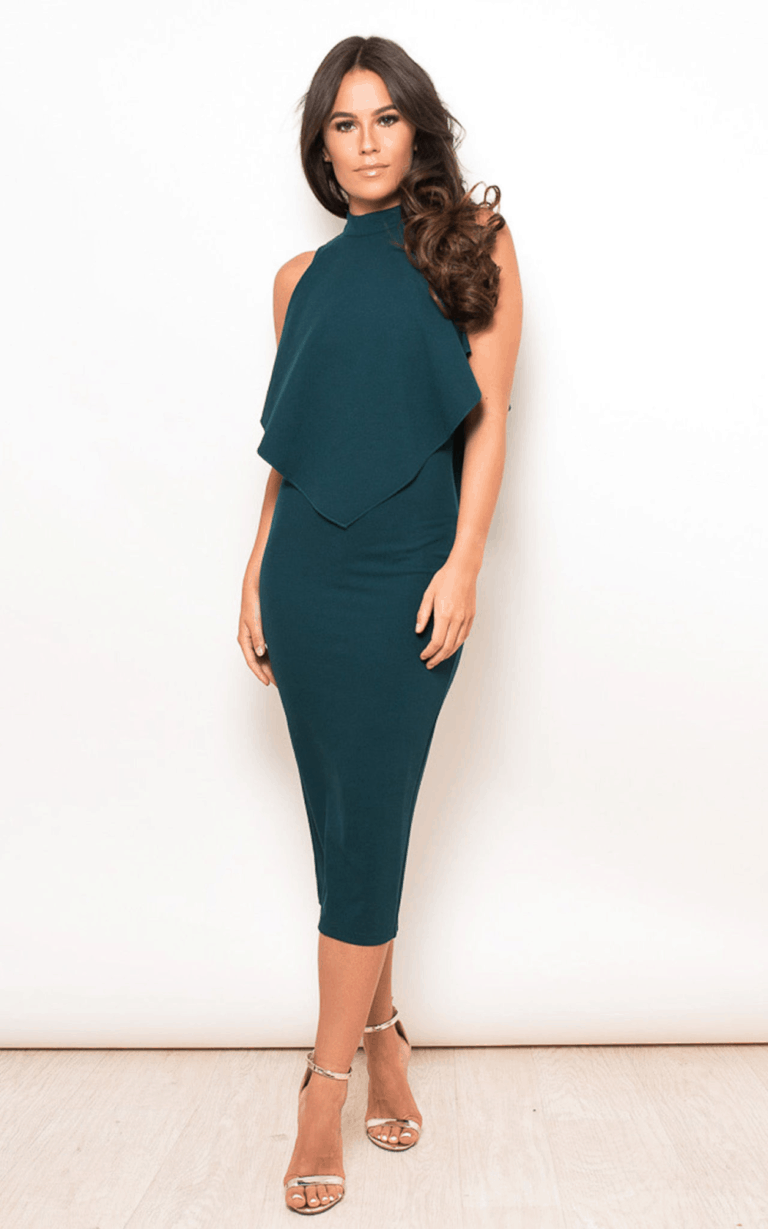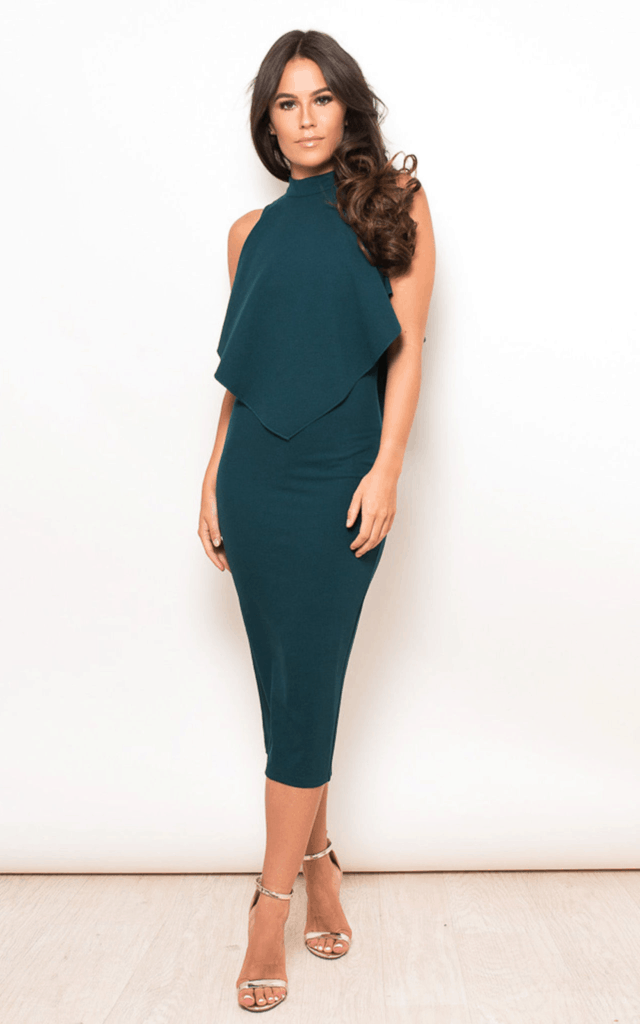 Zara High Neck Frill Top Midi Dress in Emerald 
Vibrant jewel shades are a great choice for bridesmaids that want to look bold and beautiful. Emerald green is one of this season's hottest shades, and a great choice for brides hoping to inject a natural outdoorsy feel to their wedding: it will look wonderful against a backdrop of flowers.
The frill detailing at the front and back of this dress skims over the bust, helping to emphasise the waist and serving to make it look much narrower. From the waist down the dress is figure hugging, and will emphasise your curves. Add oversized jewels (earrings or a necklace but never both) to inject a touch of glamour to the dress, making it even more appropriate for a formal occasion.
Lovely in Lace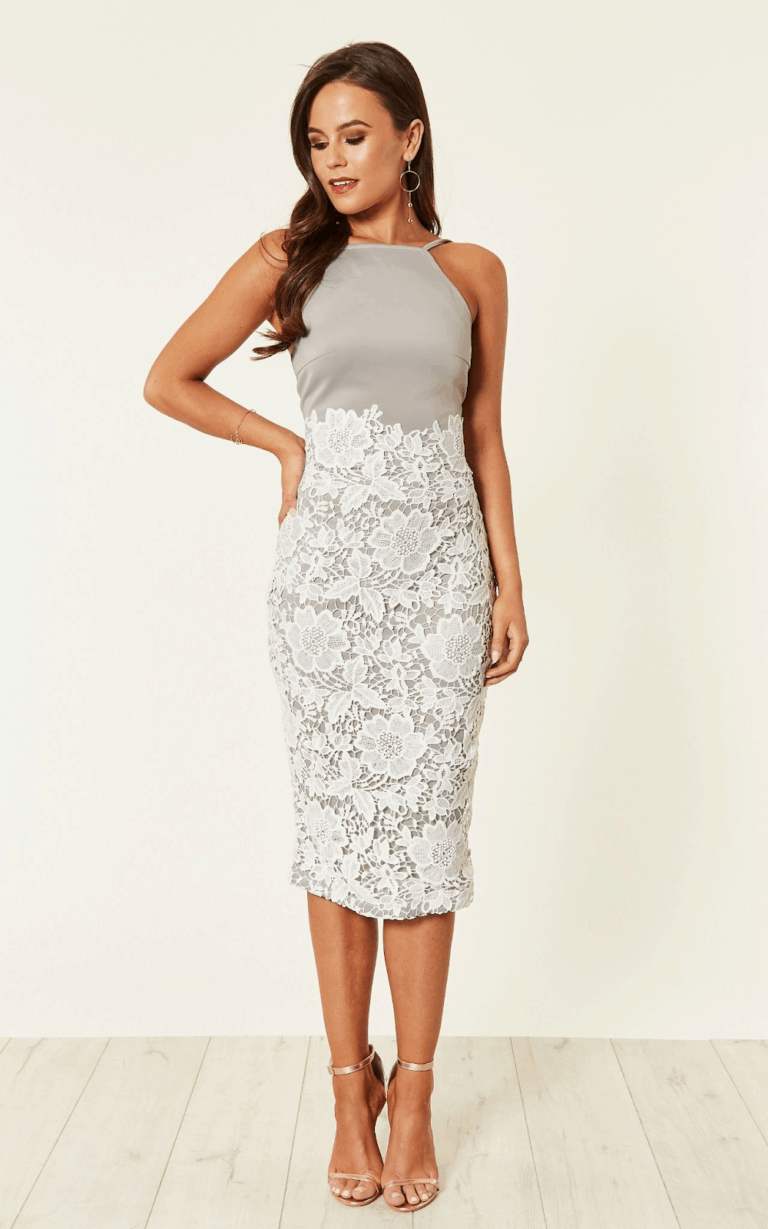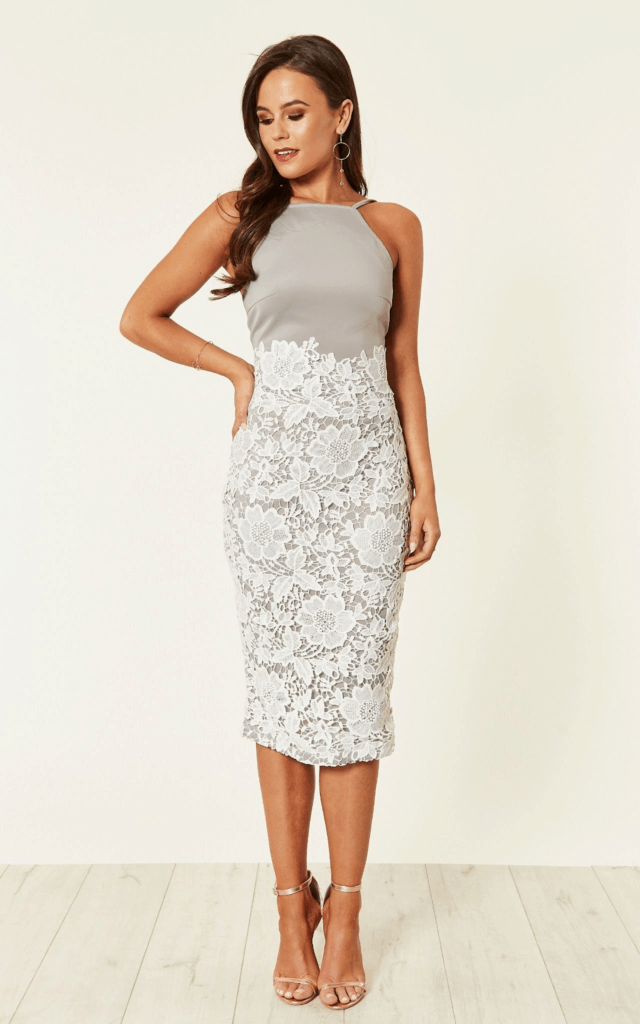 Tammy Lace Midi Dress in White and Grey 
If you want your bridesmaids to really stand out from the crowd, then this grey midi dress with a white lace overlay is the perfect choice. Light and airy, the colour and pattern of this dress is glamorous and versatile: wear with metallic sandals for a spring or summer wedding, or add a faux fur jacket in dove grey for an autumn or winter ceremony.
The lace pattern draws the eye down the body, creating a longer, leaner silhouette, whilst the sleeveless boat-style neckline is perfect for showing off toned arms. The flattering lace effect will hide any lumps and bumps, making this dress the ideal choice if you need to dress bridesmaids of different shapes and sizes.

Free Wedding
Giveaways + Sweepstakes
Enter sweepstakes & giveaways and enter to win a free honeymoon when you join. New winners are announced every week!