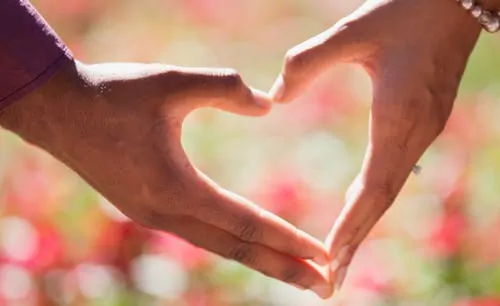 Love is a journey, and no matter what stage you are in your relationship; it is always essential to seek guidance. Apart from talking to relationship counselors, you can also get answers regarding your love life by talking to a psychic.
Among other things, an excellent psychic can help you know where your current relationship is headed. They will also help you solve problems in your relationship. Read along to learn how a love psychic can help you get answers about your relationship. But before that,
Who is a Psychic?
A psychic advisor refers to a person who can help people see things differently through the use of heightened perceptive abilities. Among other things, psychic readers can help you in matters to do with relationships, general health, career, and even regarding your future.
Whether a male or female, an excellent psychic can provide a truthful insight. What's more, they are exhibit a lot of patience and empathy.
Different psychic readers have different abilities. Some use the stars associated with a person's time of birth to give an insight. Some use palm, tarot, or even auras. Ideally, psychic readers can help you gain knowledge about yourself and why you behave as you do.
Other types of psychic readers try to connect people with the deceased. These types of psychic readers are called mediums.
So, Who is a Love Psychic?
A love psychic works just like any other psychic. However, unlike other types of psychics, they specialize in relationship matters. To that end, you may want to connect with expert love psychics if you want to know where your relationship is headed, what you can do to better your relationship, or even to know more about your partner.
Even so, to get the most out of your psychic reading, you need to be able to connect well with your psychic. Choosing a love psychic will allow you to present your thoughts and feeling during the reading freely. Remember you have visited a psychic to resolve issues in your relationship and as such you should express yourself freely.
Among other things, you should know the best possible way to present your questions to a love psychic. Here are some of the things you should keep in mind during a psychic reading:
Ask open-minded questions: as a rule of thumb, you should avoid asking your obvious psychic questions. The answers you ask should warranty a more collaborative response. This way, you can have an interpretation that will allow you to explore the ideas provided more.
Avoid Specifics: While you may be tempted to ask questions like "who", "when", or "where", you should avoid them as much as possible.
Mind your behavior: You should also be concerned about your behavior during the reading. Remember, your psychic can take advantage of your thoughts, feelings, and perceptions to give a reading that seems accurate.
Love Questions You Can Ask a Love Psychic
No relationship is perfect. If you're feeling lost in your relationship, a love psychic can help. Here are some love questions you can ask a love psychic:
How Can I Forget About a Past Relationship?
While people would want to forget their ex or a past relationship and move forward, it is not always easy. Among other things, this is because most of them are not able to let go of past feelings and emotions and focus on the present. If these thoughts are not dealt with, they can significantly affect the current relationship. An excellent psychic can guide you on how to avoid this.
How Can I Improve My Love Life?
You may want to ask a love psychic this question if you have lost patience and are unable to resolve relationship issues. An excellent love psychic will give you advice about what you can do to improve your love life.
What is the Fate of My Relationship?
This is an excellent question to ask a love psychic if you are confused about the future of your relationship. A love psychic can give an insight into your relationship that will help make an informed decision.
Is My Partner Truthful to Me?
You may want to ask this question if you have doubts about your partner. An excellent love psychic can help clear your doubts and let you know whether your soulmate is loyal to you or not.
How Do I Find True Love?
While no relationship is perfect, most people would want to know how to find true love. As such, seeking a psychic reading may help you understand what true love is and how to find it.
Free Wedding
Giveaways + Sweepstakes
Enter sweepstakes & giveaways and enter to win a free honeymoon when you join. New winners are announced every week!