Planning a wedding is not an easy task. It needs careful planning and attention to detail, but it can be done with the right help from professionals in this field!
Wedding planners are experienced at what they do: plan your perfect day. They will make your day memorable, relieve stress, save time, and ensure everything goes according to plan.
Here are some of the reasons why you should hire a wedding planner.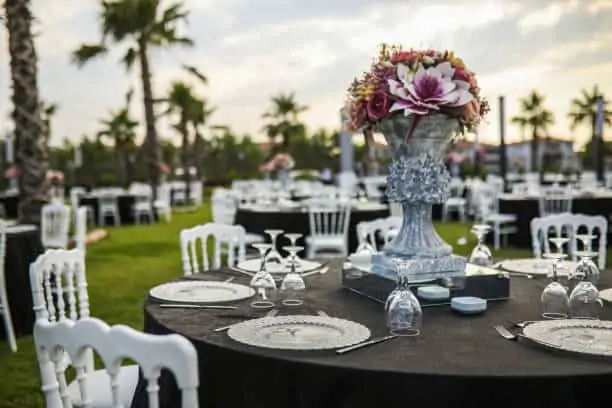 They have a lot of knowledge.
The bride and groom spend time looking for inspiration online, but the best ideas come from those who have been doing this job long enough. A skilled wedding planner will always be able to help with any plans you may need assistance with and ensure that everything goes smoothly on your big day.
Wedding planners are creative and have the connections to make your dream wedding come true. They can recommend vendors in advance, so you do not spend time looking for them or worrying about pricing contracts that may not be honored when it comes to actually work together at event time.
They bring your vision to life.
Wedding planners make sure that your vision comes to life. They work with you and, in some cases, even on command. They will do what is best for the big picture, so it can be executed seamlessly without any problems or stress along the way.
You can focus on other matters.
Planning a wedding takes time. This is why hiring the right wedding planner will ensure that everything gets done and you can focus on other matters while they handle the details, saving you hours of work.
They can help you stay on budget.
Wedding planners can help you develop the perfect budget and ensure that it fits within your priorities. They know how much it costs since they've planned many weddings and can give advice on where every penny should go without breaking any bank.
Wedding planners can help you save money and avoid borrowing extra cash, which could lead to huge debts because of the big event. They can also get you vendor discounts, so you can save money on your big day.
Professional Timeline
Time is a factor when it comes to weddings. There must be a plan for how they will do things and when. A wedding planner will ensure that everything is done on time and runs smoothly. It will help reduce stress and allow you to enjoy your big day.
Wedding planners have been in the industry for a long time, so they know when they should do every activity and how long it takes to cut cakes, take photos, and make dinner toast. All those events are done during the wedding and must be done in one day.
Wedding professionals will ensure that your wedding is colorful and nothing will be done in a rush. Ensuring that all those things are done on time can be difficult without a planner. The timeline is very crucial. For instance, if the wedding venue is in a different location, they must have time for transportation. The vendors, on the other hand, should arrive early. The planners act as wedding coordinators since they offer full-time services.
They can handle all the little details.
Wedding planners are the best way to ensure that your big day goes off without a hitch. They deal with problems before they arise, which means you can enjoy yourself without worrying about anything.
They serve as mediators.
Sometimes families may disagree on the wedding plans. This leads to conflicts between the two families since they want the couple to follow their opinions. The wedding planner knows when to chip in to solve the problem.
Track Your RSVPs (Wedding Invitation Responses)
Some guests turn up without any invitation. Another problem is when the guests don't show up. The wedding planner ensures that they have room for the extra guests, and they also ensure that they email the invited ones. They also find a way to deal with the wedding party crashers.
Wedding planning is not your thing.
Wedding planning isn't for everyone. It takes time, energy, and commitment to plan the perfect wedding. You may have other responsibilities that make it difficult or impossible to do on your own, but you can hire a full-service wedding planner who can help you through this process. A planner will ensure that you get everything from the dress, photographer, DJ, and style to the cake without stressing yourself.
Handle unruly guests.
Some guests start misbehaving at the wedding after some sips of champagne. You can't manage to handle them on your wedding day. Hire a certified wedding planner to ensure that they deal with unruly guests.
Join the WeddingVibe today!
You don't have to worry about a thing on your wedding day because WeddingVibe has got you covered. All the stylists, hair and makeup artists, photographers, videographers, and planners are here in one place for easy access! We have compiled a comprehensive list of various vendors who specialize in weddings.
WeddingVibe also specializes in honeymoon and destination wedding planning services. We can help you find the best deals available for your honeymoon at an all-inclusive Sandals resort. Register with us today!
Free Wedding
Giveaways + Sweepstakes
Enter sweepstakes & giveaways and enter to win a free honeymoon when you join. New winners are announced every week!