Saving Money On A Wedding Abroad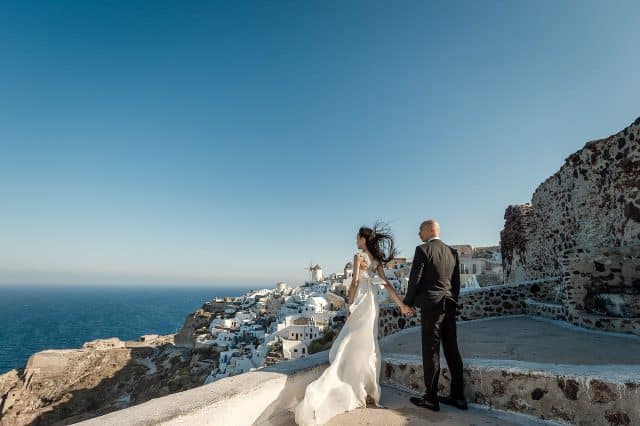 Image Source
Many couples dream of travelling afar for the ultimate wedding. Getting married abroad however can seem costly on the surface – not only do you have the usual wedding costs to cover, you also have travel costs to consider such as flights and accommodation. The truth is that whilst you do have extra costs to consider, you can actually save money by getting married abroad. You're essentially combining your wedding and your honeymoon. Depending on the country, you could also save money on many of the wedding services such as catering, photography and a venue. Here are several tips for making your budget stretch when planning an exotic wedding far away.
Consider the exchange rate
When picking a country to get married in, it's worth looking into the exchange rate and general cost of living. In some countries like Thailand and Turkey, you could find that your money goes far when it comes to hiring all the wedding components such as food, music and flowers. Even with high flight costs, this could make getting married abroad a good deal. In other cases, you could get caught out by large fees – marriages in Scandinavia have skyrocketed in price in recent years and it doesn't help that alcohol in Sweden and Norway comes with a much higher tax.
In fact, it's important to take into account tax as this can vary widely and could affect how much wedding services charge you. The UK charges some of the highest VAT in Europe at 20% – the likes of the Canary Islands by comparison charge only 7%. Meanwhile, the likes of America charge no VAT on weddings – this means that whilst many American cities can be expensive, you could still save money on tax.
Be wary of getting married in countries with unstable currency rates – what may seem like a good deal now, many not be a good deal in several months time. By shopping around forex traders, you may be able to save money on the total amount you spend if you decide to pay in cash.
Look off the beaten track
It often pays to avoid touristy zones when looking for a ceremony venue, accommodation and various other wedding services. Central city venues often charge the most, especially if they come with views of local landmarks. Manhattan is widely regarded as the most expensive place in the world to get married and generally shouldn't be you first choice for a New York wedding if you're on a budget.
Often, by looking for venues on the outskirts of tourist zones, you can save a lot of money. If you're planning to get married on the beach for example, avoiding the most popular strips of beach could save you paying huge fees to a local landowner (some strips of beach of the beaten track may not even be owned by anyone, giving you a free venue!).
You should also do your research when it comes to wedding services such as a DJ or a florist. When looking for a 'Rome wedding photographer' don't just settle for the services at the top of the Google rankings – these are likely to be some of the most popular and expensive. Take your time to shop for quotes so that you can get a good idea of the average costs in the region, after which you can start shopping the cheapest rate.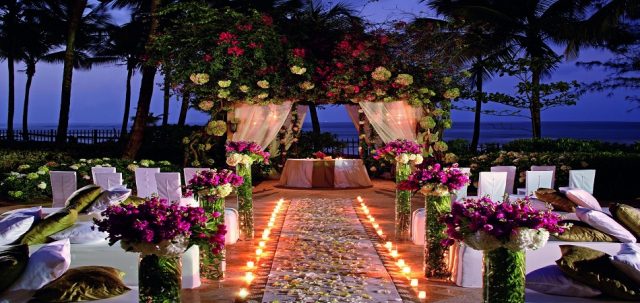 Time it right
Timing can have a big impact on the cost of an overseas wedding. Summer is the most expensive time to get married all around the world due to the added likeliness of good weather. It's also the most popular period for tourism, so you can expect flight costs to be higher and accommodation to be more expensive. Similarly, you may want to avoid the Christmas period as this can be a popular time for weddings and travel, resulting in higher prices.
Generally speaking, the cheapest times to get married are Spring and Autumn. Wedding services won't be in as high demand and may offer better rates as a result. Flight costs and hotel costs could also be much cheaper as there will be fewer tourists resulting in travel companies have to charge more competitive prices. Just make sure to take into account the greater chances of bad weather in some locations around the world.
You should also consider local festivals and events as they could cause prices to spike. A February wedding in Rio de Janeiro may not be cheap at all if your ceremony happens to clash with the carnival – you may struggle to find wedding services at all and those that are available are likely to charge high rates.
Shop for wedding bundles
Wedding bundles won't just potentially save you money, they could save you a lot of hassle when it comes to booking your dream wedding. Popular wedding destinations are most likely to have these bundles – you'll find plenty of Vegas wedding packages. Foreign wedding planners may also have bundles that aren't advertised online so it could be worth contacting professionals directly.
Make sure to check everything that is included before buying a bundle. Deceivingly low package deals could be excluding expensive extras such as photography or marriage licensing. Other packages may try to bump up the price with add-ons. In all cases be careful not to get conned and only take on professionals that you trust – a company website and reviews are usually a good sign that a wedding organiser is reputable.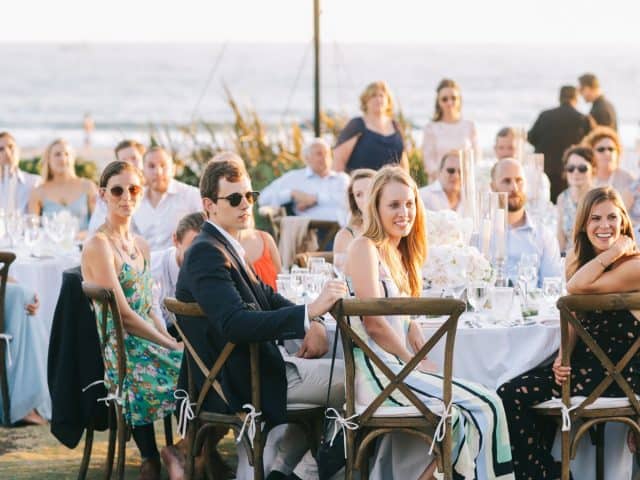 Consider the cost for your guests
Getting married abroad could mean that your guests have to fork out a huge amount of money to get there, unless of course you cover this travel cost. Asking your guests to pay for their own travel and accommodation could put some guests off from attending who may not have the money to pay for such an expense.
Some wedding packages may be able to include accommodation for guests, which could bring down the price. This is often the case if you're choosing to get married in a hotel – some places may throw in a few free rooms for guests as an incentive.
All in all, you'll probably want to keep the guest list small, most likely only inviting the most immediate family and close friends. It's possible you may be able to hold a party when you get back which could serve as a late wedding reception. This could allow you to still celebrate with all your friends and family without having to pay huge travel costs.
Keep it legal
In order to get married abroad, you may have to deal with a little more paperwork in order to ensure that your marriage is legal. Most countries require couples to purchase a wedding license. The cost of this license can vary from country to country and is worth looking into before you choose your wedding destination. Some countries may offer a variety of licenses – the most expensive may allow you to get married after only a couple days of being in the country, whilst other licenses may require you to have stayed in the country for over a week before getting married.
You'll likely need to send off documentation beforehand as proof of your identity. This should be done several months in advance in case there are any complications. Documentation may have to be translated in some cases and there may be additional processing fees. You may even have to travel in person to the ministry of home affairs as is the case with Barbados. It's best talking to a local marriage advisor who can guide you through the whole process.
Take out insurance
You may see insurance as another added cost, but it could save you a lot of money if things go disastrously wrong. There are special packages for weddings abroad that combine wedding insurance and travel insurance into one bundle. This could cover you if wedding organizers fail to deliver, if you're ill and unable to attend, if your flights are cancelled or delayed and if any items are lost in transit. Shop around for quotes online to find the cheapest and most suitable insurance package.
Free Wedding
Giveaways + Sweepstakes
Enter sweepstakes & giveaways and enter to win a free honeymoon when you join. New winners are announced every week!