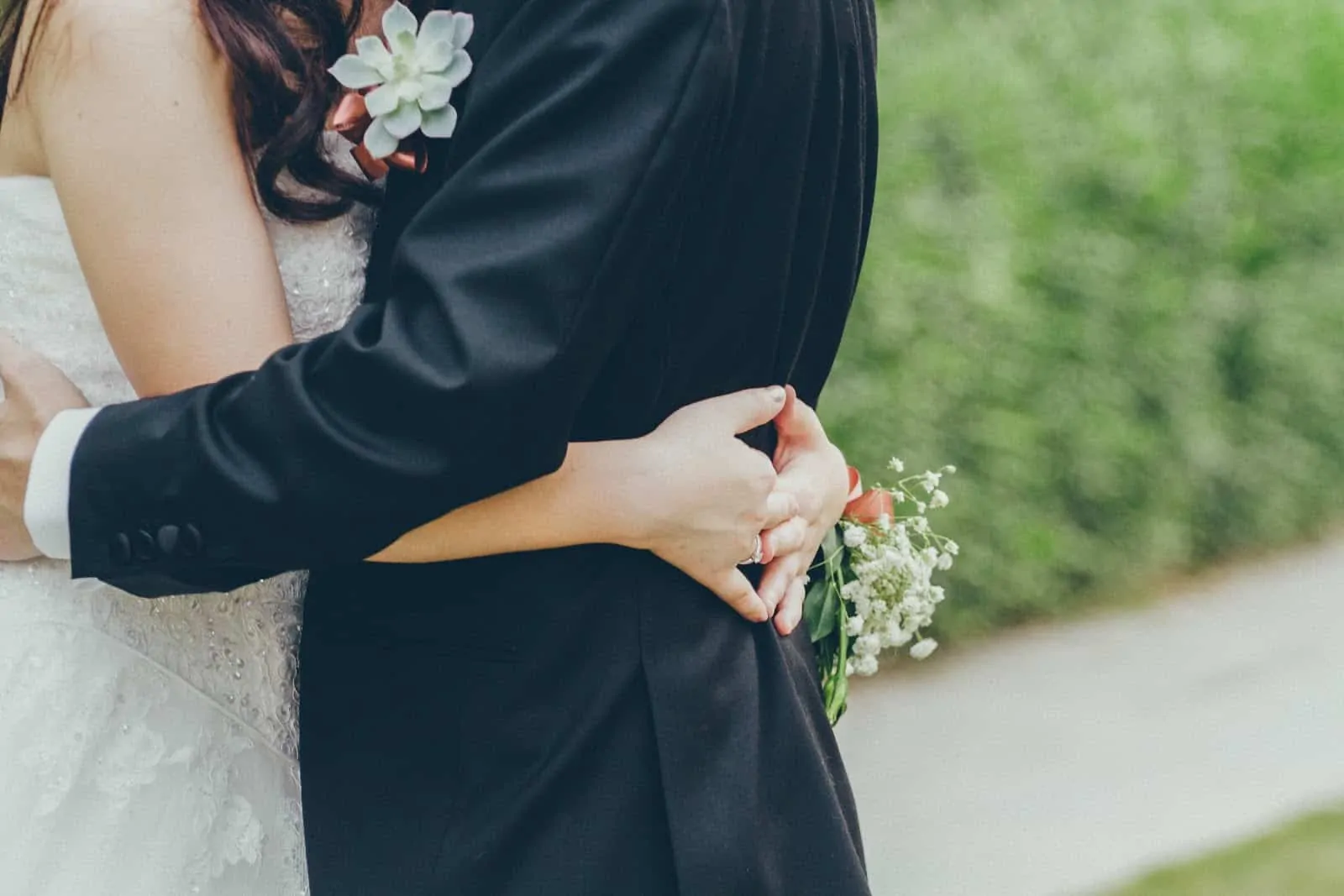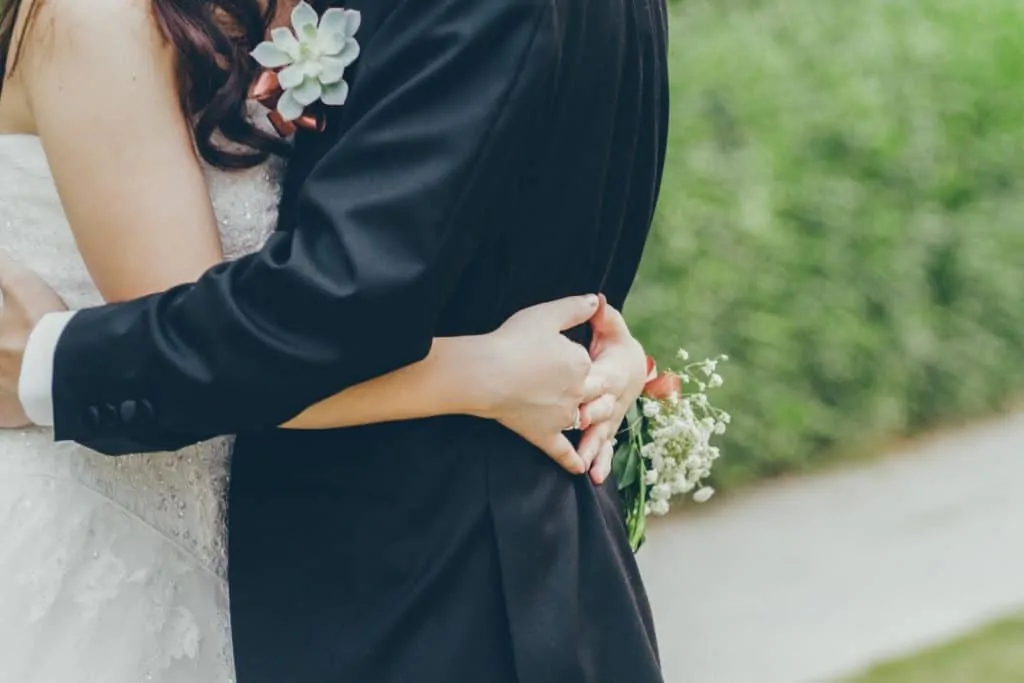 If you have a particular theme, tone or style in mind for your big day, then a dress code is a great way to pass this message along to your guests so that they can dress accordingly. Even if you have a very relaxed view of what people can wear to your wedding, it's thoughtful to ensure that this is communicated to your guests so that they need not worry about what to wear, and can focus on what matters most – celebrating your marriage.
What are the most common types of wedding dress code?
If you are having a themed wedding then the dress code is usually easy, but if you are aiming for a particular vibe or style, then things get a little trickier to decipher. Here are some of the most common types of wedding dress codes and what you can expect your guests to wear if you include them in your invitation.
Smart casual
Not all weddings are formal affairs, so if you don't particularly mind what your guests wear so long as it isn't their pajamas or sweat pants, then a smart casual dress code is a good way to go. A smart casual dress code can be interpreted in many different ways depending on the season, allowing your guests more freedom with their wardrobe. As a general rule, trainers, sportswear, and denim are not usually a part of a smart casual dress code, though if you want to be sure that no-one wears sneakers or jeans to your big day, then it's best to stipulate this in a line or two. For women, smart casual can be anything from a trouser suit to a sundress though a little black dress or something a little more glamorous can also be worn. For men, chinos, suit pants and even shorts can accompany both short or long-sleeved shirts with no tie necessary. As for footwear, depending on the location and season, high-heels may be worn, as may flats or wedges. For men brogues and deck-shoes are the best options especially if sneakers are off the cards.
Jacket and tie
A jacket and tie dress code takes smart casual to a slightly more formal level, requiring that men wear a jacket and a tie with their outfit. For women, this dress code is very similar to the cocktail dress code with pantsuits, separates, and shorter dresses appropriate. In general, a jacket and tie dress code would exclude less formal attire like sundresses and shorts, though if your wedding is in the height of summer, then these can be dressed up and appropriate so long as the men still wear a jacket or blazer and a tie.
Cocktail
The cocktail dress code is another semi-formal option and is perhaps more widely known and recognized than the jacket and tie option. Unlike jacket and tie, a cocktail dress code usually infers that a tie and jacket are optional, however, most men choose to wear a suit. For women, cocktail attire used to be strictly knee-length dresses, however, this has become more relaxed over the years and now women can wear any length dress, with glamorous pantsuits and separates also an option if they prefer.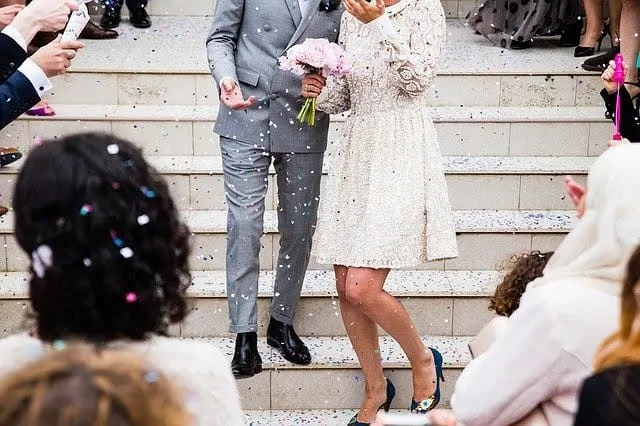 Image Credit: Pixabay, Free to Use Licence.
Formal
This one-word dress code sits above cocktail but below black-tie and is another way of saying that black-tie is optional. For women, a formal dress code means choosing formal dresses, which can be floor length, midi, or knee-length, or a formal pantsuit or separates option. For men, a dark suit such as navy or black and a shirt and tie are common, though they may also choose to wear a tuxedo if they wish. In general, chinos, sundresses, boat shoes, and summer high-heels such as wedges are considered too informal for a formal dress code and guests tend to stick to more dressy options.
Black tie
Black tie is the second most formal dress code and is typically reserved for evening weddings, with a formal or a black-tie optional code used for day-time weddings allowing men to wear a lounge suit. Despite the name, a black-tie dress code does not mean that men have to only wear black, with many black-tie tuxedos actually being a very deep midnight blue which actually appears blacker than black in evening lighting. Both black and midnight blue tuxedos are acceptable, though to be true black tie they should always be worn with a black hand-tied bowtie and a white dress shirt. Brogues are generally considered too informal for black tie and so polished oxfords are the preferred shoe of choice, and men may also wear a cummerbund with their dress shirt and tuxedo if they are trying to complete the tuxedo black-tie look. For women, a black-tie dress code usually means wearing an evening gown, with shorter cocktail dresses viewed as too informal. Unlike men's attire which should be black or midnight blue, women can wear an evening gown of any color.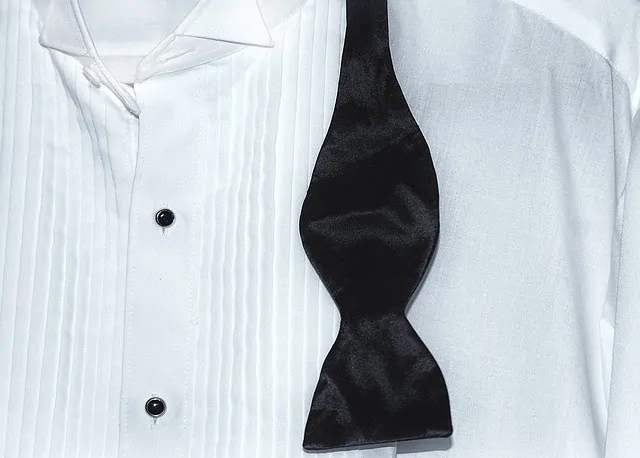 Image Credit: Pexels, Free to Use Licence.
White tie
Last, but not least, for very formal evening weddings you have the option of a white tie dress code. For a white tie, men are expected to wear patent shoes, with a double-breasted evening coat, a white dress shirt, a white waistcoat, and a white bow tie. For women, a formal ball gown is suitable. Traditionally with white ties, women were expected to wear a ball gown that was cut to expose decolletage, which is the shoulders, neck, and upper chest, though this is not now so heavily enforced.
What if people ignore your dress code?
There will always be someone who interprets your dress code differently, or who forgets to take note of it altogether. Don't let the actions of one person, which will usually be an honest mistake, get you down on your special day. If the dress code is required by your venue, i.e they stipulate that a suit and tie must be worn, then it may be worth asking a member of the groom's party to organize a few spares in various sizes that can be used by those who have not taken note.
Free Wedding
Giveaways + Sweepstakes
Enter sweepstakes & giveaways and enter to win a free honeymoon when you join. New winners are announced every week!