Planning a wedding should be an experience that you and your partner enjoy, and not one filled with stress and drama. You're preparing for one of the best days of your life so make sure you keep that goal in mind; there isn't much point in constant arguments on the journey to that destination. So with that in mind, here are some ideas to consider that might make your planning a little easier or at least spark your imagination.
Venue
The first thing that you are going to prepare is the venue and the date. You should aim to get both of these organised as one item rather than setting your heart on one or the other only to be disappointed. Contact potential locations as soon as possible so that you have a higher chance of securing the day that you are hoping to get married. However, be prepared to compromise on the date if you do have strong feelings for the venue; there are people who book years in advance so there are no guarantees on dates, but a day either side might be available.  
Rings
You will never have someone ask to see your hand more than the days you get engaged and then married. But choosing the rings shouldn't be something that takes other people's opinions into consideration, no this one is 100% personal. The rings you choose are there to symbolise your relationship, marriage and love. Many couples find the process of choosing rings together to be a deeply romantic one and the joint decision a wonderful bond. There are so many options for wedding rings including Colored Diamonds, plain metals like silver or rose gold, and even some like to choose the permanence of a tattoo on the ring finger.
Whatever your decision, the ring you choose is going to be there for a long time so make sure you're both happy.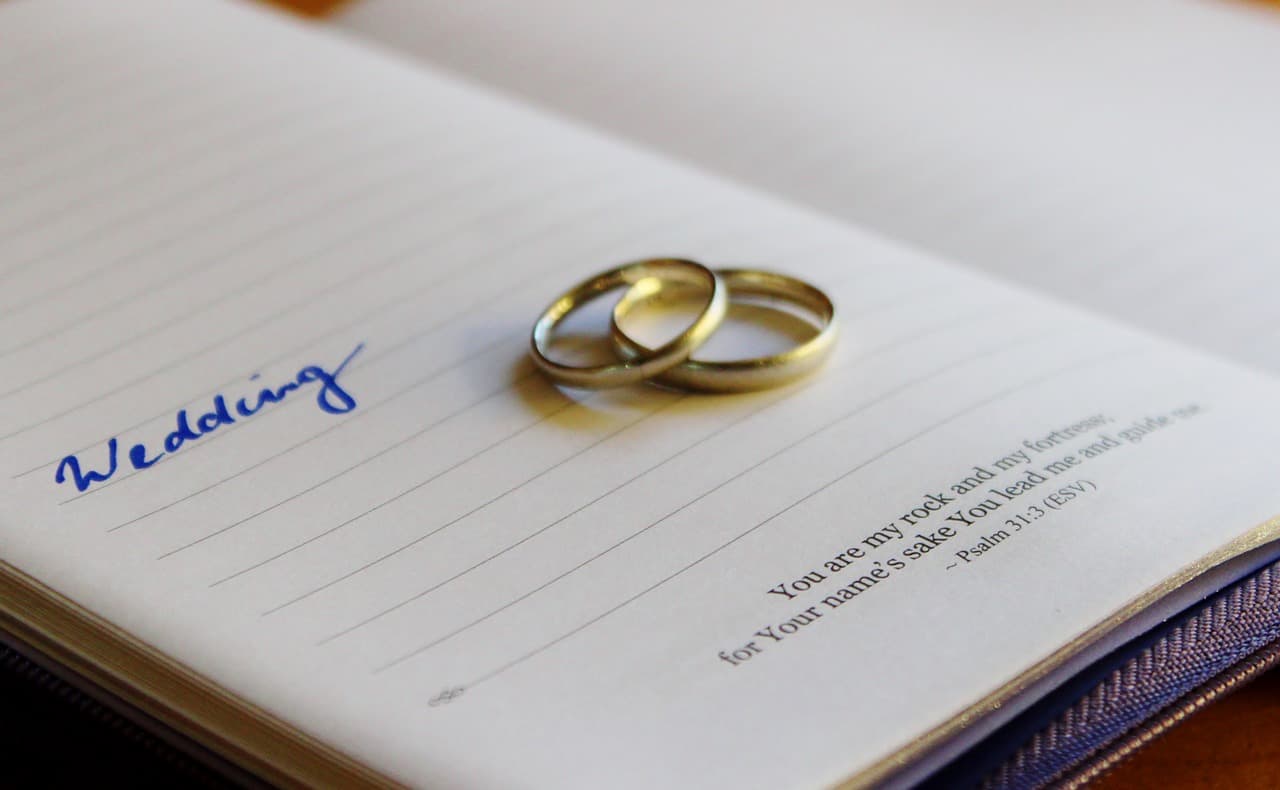 Evening
There are so many things that go into planning a wedding, but one of the most important is ensuring the evening is full of life and fun. The ceremony is going to stay with you as a deeply personal moment, whereas the evening is your time to party with new family members and old friends. If you are considering booking a band or a DJ then that is something you should look at doing as far in advance as possible; once again they get booked up quickly. However, one suggestion is to make sure the music has a mixture so that everyone feels included. You want to see as many people as possible on the dancefloor with you, so make it clear to the DJ or band when you are talking through your wants.
One thing that is becoming more common and that you might want to consider is cutting out the middleman and sorting your wedding music yourself. Using streaming services like Spotify you can create a playlist that contains all of the songs you both want to hear and even add in a few special nods to the relationships in the room.
Free Wedding
Giveaways + Sweepstakes
Enter sweepstakes & giveaways and enter to win a free honeymoon when you join. New winners are announced every week!