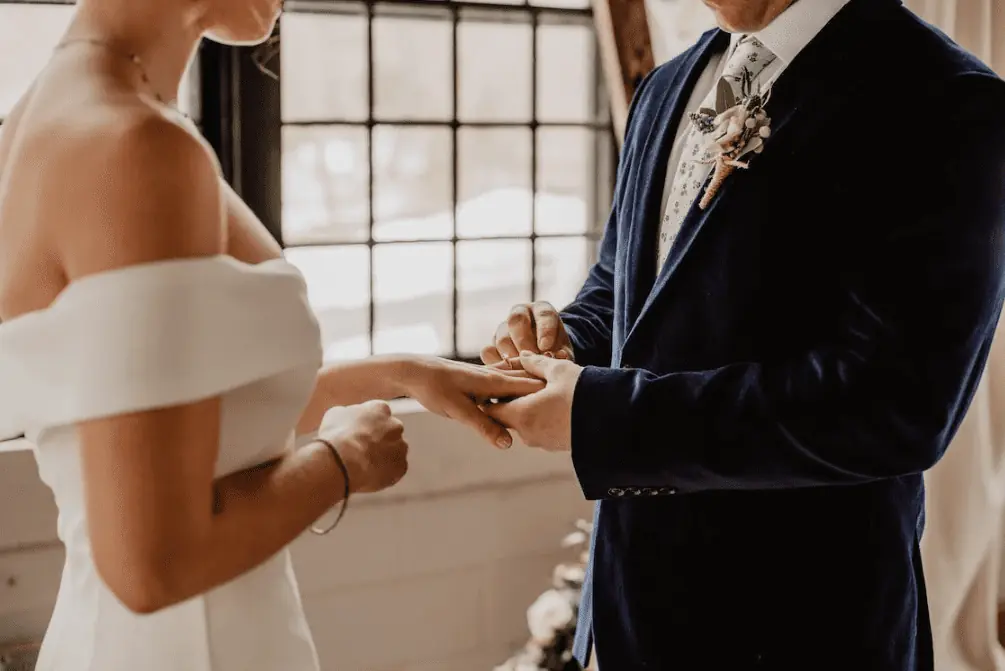 You're planning a wedding and probably wonder whether a weekday wedding can work for you. Of course, there are pros and cons to having your wedding on a weekday. It's the same thing when you have your wedding during the weekend.
Before you set that weekday wedding date, here are the pros and cons of having your wedding on a weekday.
Pros and Cons of a Weekday Wedding
Advantages
You'll Save Money
One of the biggest advantages of having a weekday wedding is that it can save you a significant amount of money. Many wedding vendors, such as caterers, photographers, and DJs, charge less for their services on weekdays than on weekends. In addition, many wedding venues offer discounted rates for weekday weddings, since they are less in demand.
Secure Your Dream Venues
Another advantage of a weekday wedding is that you may have more options when it comes to selecting your wedding date and venue. Since weekends are typically in high demand, many venues and vendors may already be booked for months or even years in advance. But on a weekday, there's a better chance that your desired date and venue will be available.
Cut Down Your Guest List
Weekend weddings are indeed lavish. But if you're thinking of a small and beautiful wedding, having it on a weekday is a good idea.
A weekday wedding allows you to invite your closest family members and friends. Besides cutting down your visitor list, you'll have the opportunity to celebrate this memorable day with the folks that matter most to you.
You Don't Have to Wait for
Wedding weekend dates are usually packed. Sometimes you may have to wait several weeks or months to find the perfect wedding date. You may have to wait to book a specific venue or wait for other special events to land your preferred date.
But choosing a work week ensures you don't have to wait. You can even select multiple days and settle on a perfect day depending on the weekday availability of your guests.
More Days to Party
A Friday wedding can be a great idea to have more days to party after the big day. This is a wonderful idea for a destination wedding. If your guests arrive on Thursday, you can schedule the wedding day for Friday. It gives them more time to explore the destination event and have fun while at it.
Less Stress
Planning a weekday wedding seems odd, but if you look at it from another angle, you'll realize it's less stressful. If you're more inclined toward a small, intimate wedding, then having a special day on a weekday is a great choice.
Disadvantages
Inconvenience to Guests
How does a Monday wedding sound? Undoubtedly, you'll invite the few guests you want, but it will be a huge inconvenience for your guests. Most visitors will have to take some time off from work to attend your wedding.
Lower Attendance
A Monday through Thursday wedding event is quite challenging to attend, especially for people with tight working schedules. Expect a lower turnout, which might be disappointing if you anticipate a huge gathering.
A Quieter Crowd
It's normal to expect a lively crowd on your big day. A weekday wedding, on the other hand, may mean that some guests miss out on the festivities. People have commitments during the weekdays. A smaller crowd might make the event less lively.
Vendor Unavailability
Some vendors might not be available on weekdays since most of them are used to planning events at the end of the week. The same goes for venues. Some of the destinations you want to reserve might not be set, which can be frustrating, especially during last-minute wedding planning.
Guests Might Depart Early
On a weekday, not everyone will want to stay longer during the wedding event because they have work the following morning. Some might leave early because they have to travel back home. This is a major disadvantage for guests who want to enjoy the wedding.
WeddingVibe Can Help You Plan
Why stress about your big day when you can rely on expert tips to ensure you make the right choice? At WeddingVibe, we strive to make your dream wedding a reality.
We can help you decide about your weekday wedding and all the other essentials required to make the memorable day a success. Besides, our team can help you secure the best deal if you're thinking of a destination wedding.
Join us today to secure better deals for your honeymoon and destination wedding.
Free Wedding
Giveaways + Sweepstakes
Enter sweepstakes & giveaways and enter to win a free honeymoon when you join. New winners are announced every week!