Who doesn't want to look their best on their wedding day? With so many other to-do's to take care of, navigating beauty stores to find the right products to give you that perfect wedding glow can be a dizzying experience. With so many brands out there, it can be difficult to find the products that will work best for your skin, without risking a beauty disaster with only days from the altar. When you have sensitive skin or allergies, it adds an extra layer of stress to the experience.
Many natural lines are free from harsh ingredients, and may moisturize, but they don't do much to help rebuild damaged skin.  On the other hand, many expensive, clinically effective lines do get those results but are filled with ingredients that can cause reactions for people with sensitive skin. Unfortunately, current regulations allow both categories of skin care to continue to add toxic ingredients to their products, often hidden under the umbrella term "fragrance" on their labels.
Ayr Skin Care founder, Kirsten Thomas, found herself in this difficult position years ago. Faced with multiple allergies, it was impossible for her to find products that were effective enough to help feed her skin, while being gentle enough to avoid inflammation. She has dedicated years of research into taking the best of both worlds to develop her own line, getting the benefits she was looking for in high-end beauty lines, ensuring that the active ingredients are safe and gentle, and only scenting the line with pure fruit extracts and essential oils. She started sharing her line with friends and family, and, as it grew in popularity, she and her daughter Fiona launched Ayr Skin Care in 2017 to share it with a wider audience.
Today, Ayr Skin Care offers luxurious skin care products designed for sensitive skin, free from toxic ingredients, synthetic colors or fragrances, as well as most major allergens. Every product is still handmade in small batches, with Kirsten personally overseeing every single product that leaves their lab.
Check out three highlights from Ayr Skin Care's line of products!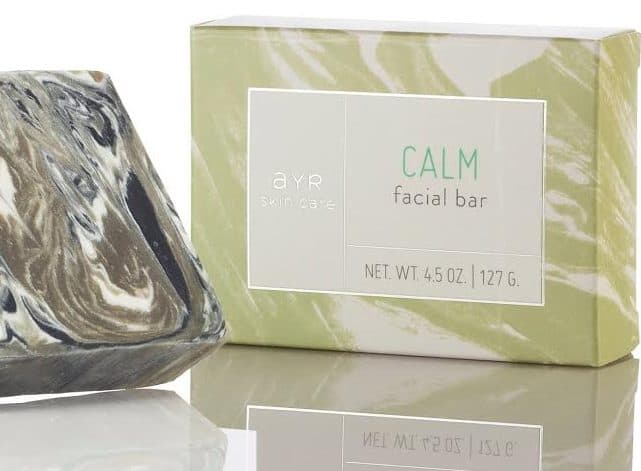 Calm Facial Bar
A daily use cleansing bar that will gently remove impurities without stripping the skin of natural oils. Filled with soothing skin ingredients such as sea clay, activated charcoal, and a calming herbal blend of essential oils.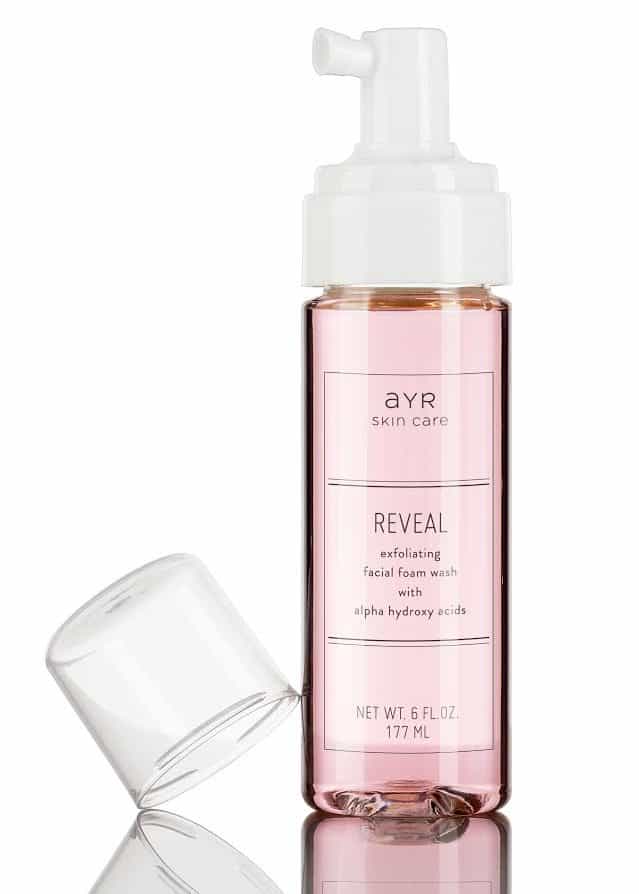 Reveal Exfoliating Foam Facial Wash
A mild, foaming exfoliator with coconut-based cleansers and fruit acids, lightly scented with citrus and goji berry extracts. Filled with calming ingredients like calendula and honeysuckle, it is safe even for people who are unable to use more traditional exfoliating scrubs and treatments.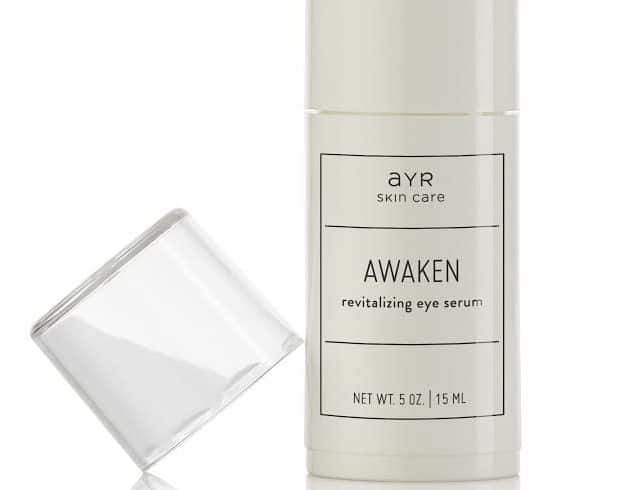 Awaken Revitalizing Eye Serum
A feather light, silky smooth serum,  powered with peptides to reduce the appearance of fine lines and puffiness around the eyes. Perfect to give your eyes a morning boost!
About Ayr Skin Care
Ayr Skin Care is a skin care company focusing on anti-aging, moisturizing products, using fair trade and organic ingredients whenever possible.  It is created to be results-driven, yet easy on even the most sensitive of skins.  The original line of 8 products, includes facial skin care as well as a few body skin care products, with many more on the way. www.ayrskincare.com.
Featured image on WV home page is by ClassicPhotographers
Free Wedding
Giveaways + Sweepstakes
Enter sweepstakes & giveaways and enter to win a free honeymoon when you join. New winners are announced every week!